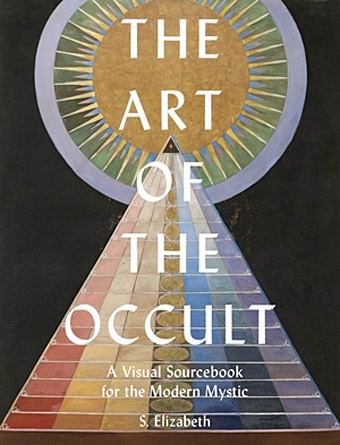 The Art of the Occult: A Visual Sourcebook for the Modern Mystic by S. Elizabeth. The book will be published in September by White Lion Publishing, and includes some work of mine.
• "The structure of the film as a memory palace consists of scenes intercutting different movies, depicting similar situations lived by the same actors in similar locations and, yes, similar sexual positions building over the course of its run-time." Memory Palace: on Ask Any Buddy and the Golden Age of Gay Porn. Caden Mark Gardner writes on a kaleidoscopic, experimental archive piece of gay pornography. • Related: Paul P., the artist making dreamy paintings from vintage gay erotica.
• At Dennis Cooper's: Spotlight on…Terry Southern The Magic Christian (1959), and Bill Hsu presents…High Anxiety: tense, dark films from 2010-2019 (for fans of Robert Aickman and Brian Evenson).
• Green (1986) by Hiroshi Yoshimura, a welcome reissue of an album of minimal electronica. More green: The Green Fog by Guy Maddin has been on Vimeo for a while.
• Mixes of the week: Time is on our hands by Beautify Junkyards, and Textural Hominini Cognition by The Ephemeral Man.
• How John Waters and Mink Stole made Pink Flamingos, and Mink Stole on the inside story of John Waters' greatest films.
• Viktor Wynd: "I was offered a mummified arm—but I didn't have €2,000 on me".
• At Dangerous Minds: the solitary Surrealism of Gertrude Abercrombie.
• The Green Chinese Table (1988) by Seigen Ono | Green Water (1996) by Coil | Green Evil (1997) by Paul Schütze