Flower Me Gently (2010) by Linn Olofsdotter.
Yes, this is one of those lazy end-of-year retrospectives, a look back at all the artists whose work was highlighted in the weekend posts for 2011. Thanks to BibliOdyssey, Form is Void and 50 Watts for so often pointing the way.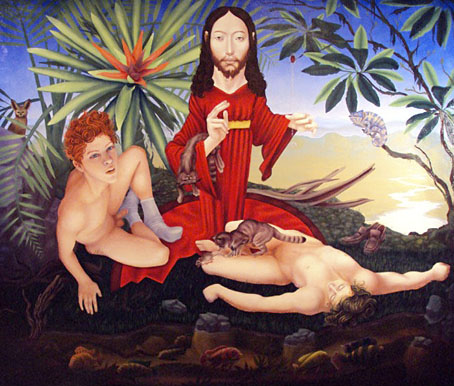 Blasphemous Rumours (2009/2010) by Ryan Martin. The artist now has a dedicated site for his paintings.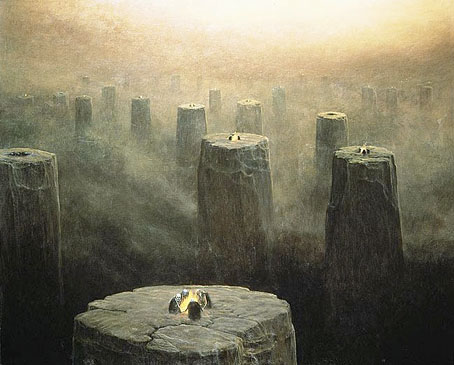 DG-2499 (1975) by the fantastic (in every sense of the word) Zdzislaw Beksinski (1929–2005). See the Dmochowski Gallery for a comprehensive collection of the artist's work.