Flower Me Gently (2010) by Linn Olofsdotter.
Yes, this is one of those lazy end-of-year retrospectives, a look back at all the artists whose work was highlighted in the weekend posts for 2011. Thanks to BibliOdyssey, Form is Void and 50 Watts for so often pointing the way.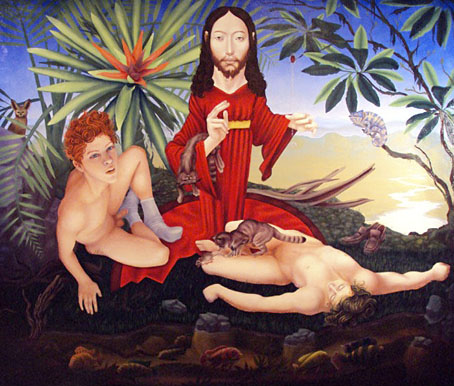 Blasphemous Rumours (2009/2010) by Ryan Martin. The artist now has a dedicated site for his paintings.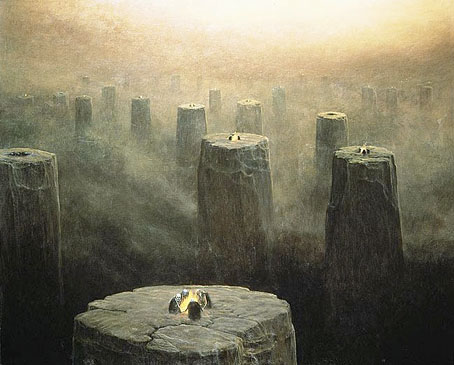 DG-2499 (1975) by the fantastic (in every sense of the word) Zdzislaw Beksinski (1929–2005). See the Dmochowski Gallery for a comprehensive collection of the artist's work.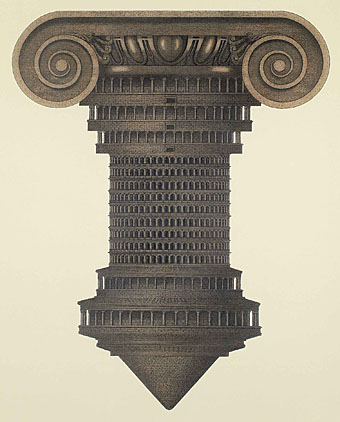 Star City by Tomislav Ceranic.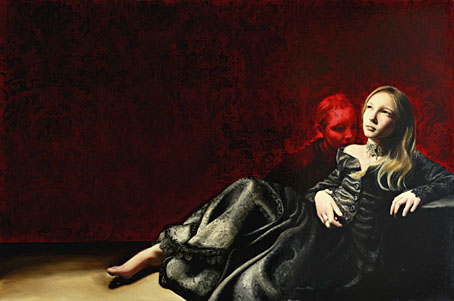 Invisible Light by Margo Selski.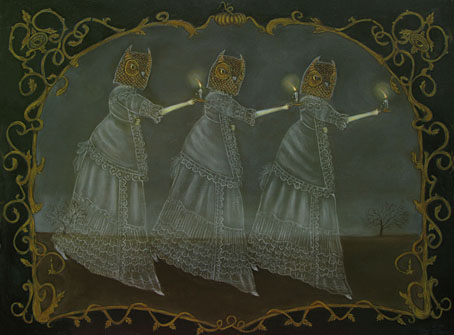 Three Seekers (2009) by Kelly Louise Judd.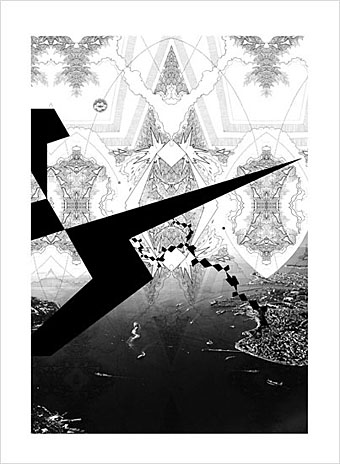 From the Ornamental Age series (2009) by Seher Shah.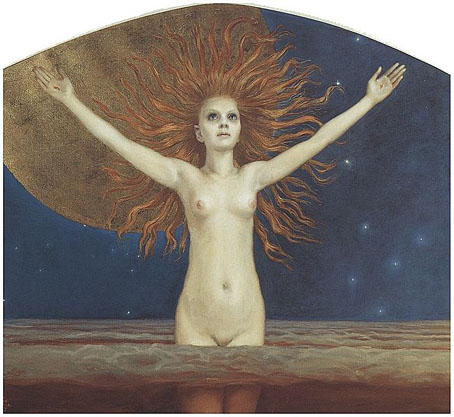 Ad Astra (1907) by Akseli Gallen-Kallela.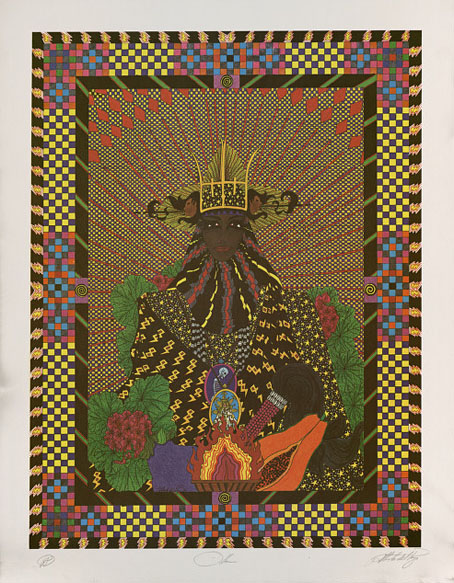 Oya by Alberto del Pozo (1945–1992). Also known as Yansa, Oya is Changó's third wife. She is the goddess of the winds and of lightning and is mistress of the cemetery gates. Passionate and brave she fights by her husband's side if needed. Her favorite offerings are papaya, eggplant and geraniums. From Santeria at BibliOdyssey.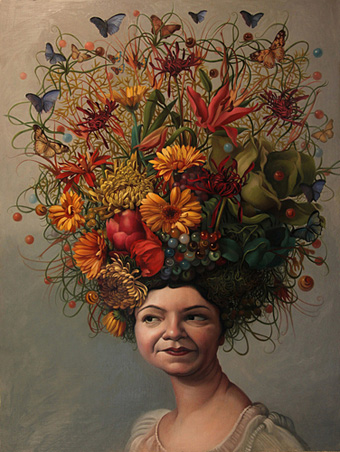 Marbles and Butterflies (2011) by Jennifer Knaus.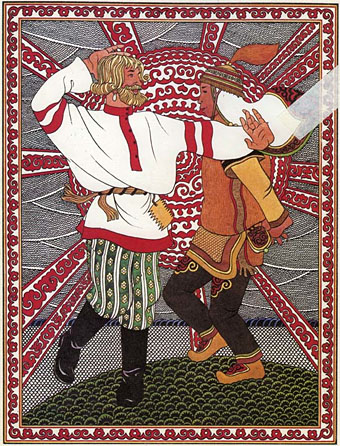 A plate from Tales of the Amur by Dmitry Nagishkin, a 1975 edition illustrated by Gennady Pavlishin.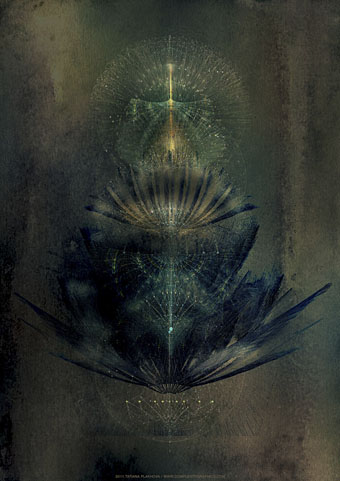 From Light Beyond Sound, a new series of works by Tatiana Plakhova.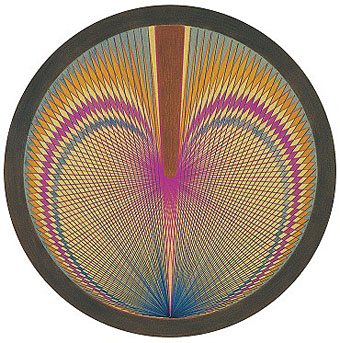 A design by Emma Kunz (1892–1963).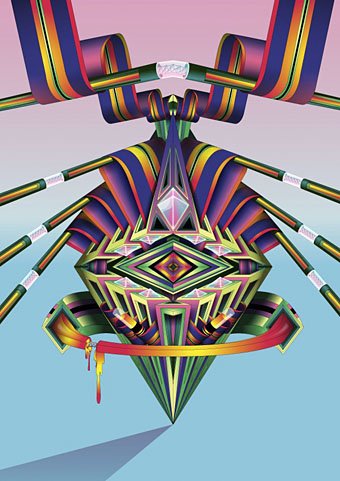 Neutron Drip (2011) by Amrei Hofstätter.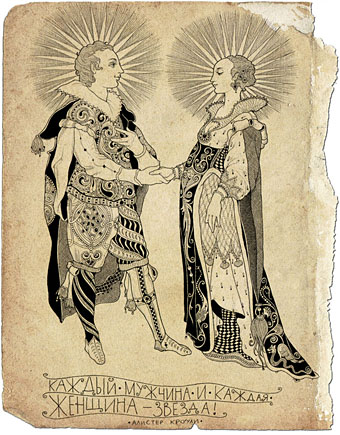 Every man and every woman is a star by Sveta Dorosheva.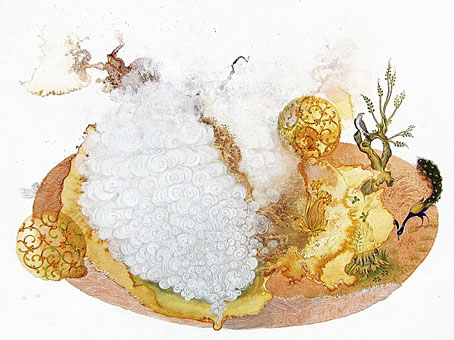 Peacock Apocalypse (detail) by Julie Evans in collaboration with Ajay Sharma.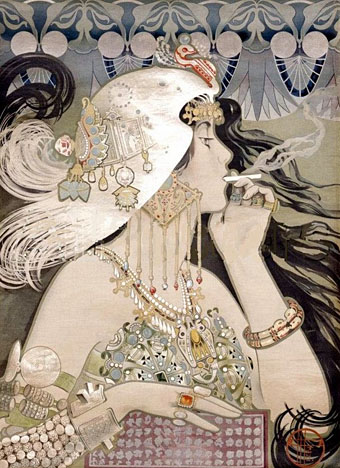 Manuel Orazi (1860–1934) was one of the best of the many Mucha imitators. An untitled & undated posting at Indigo Asmodel.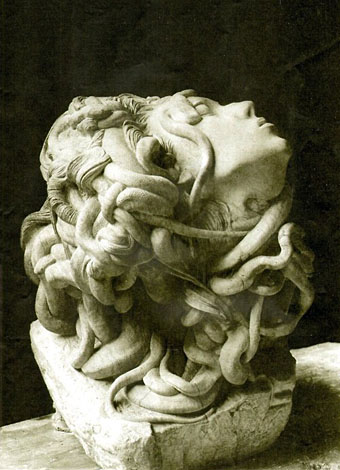 Eternal Pain (1913) by Paul Dardé. (And also here)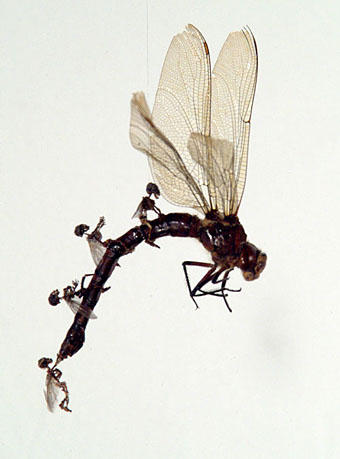 Art by Tessa Farmer.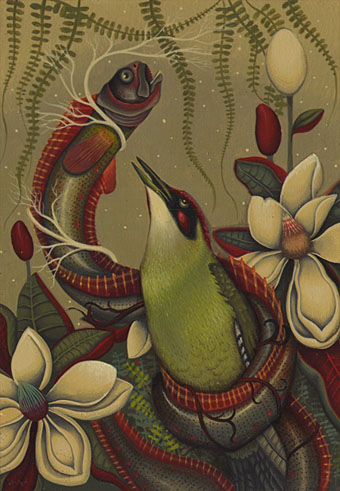 Struggle (2009) by Lindsey Carr.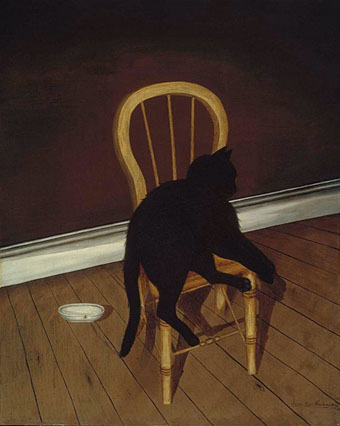 Black Cat on a Chair (1850–1860) by Andrew L Von Wittkamp.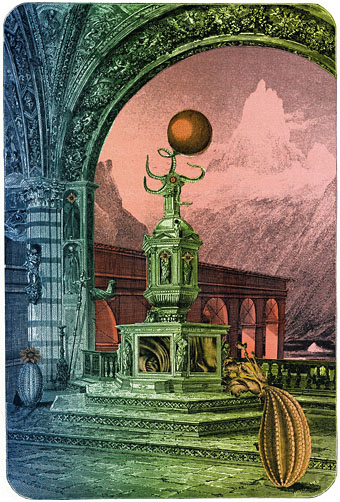 At the Mountains of Madness (1979) from Halloween in Arkham by Harry O. Morris.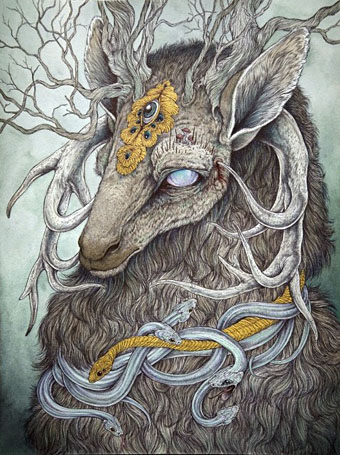 In Memory by Caitlin Hackett who describes her astonishing drawings as "contemporary mythology".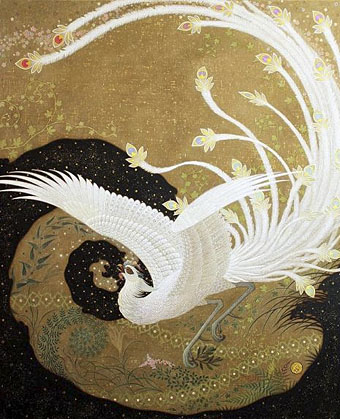 Regeneration (2011) by Toshiyuki Enoki.
Group I (Convertible Series, 2010) by Monir Farmanfarmaian.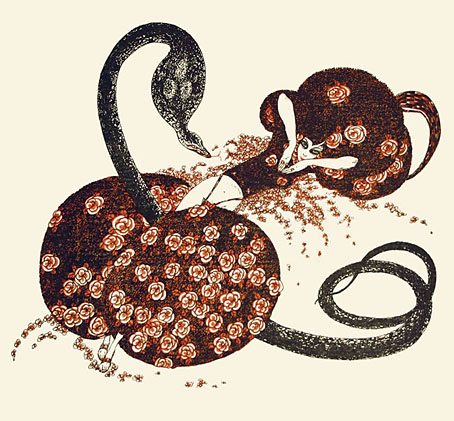 Salammbô by Alastair (Hans Henning Voigt) from Harry Crosby's Red Skeletons (1927). Dover published a new collection of Alastair's drawings in September.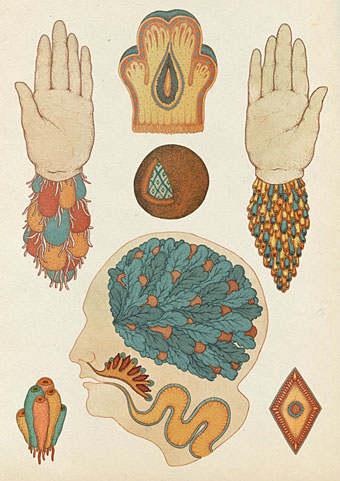 Untitled art by Katie Scott.
Typographic Composition (1924) by Teresa Zarnowerówna from a post about Polish graphic design at 50 Watts.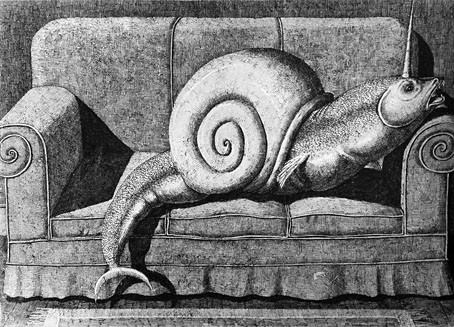 A drawing from Bestiario Moderno by Domenico Gnoli (1933–1970).