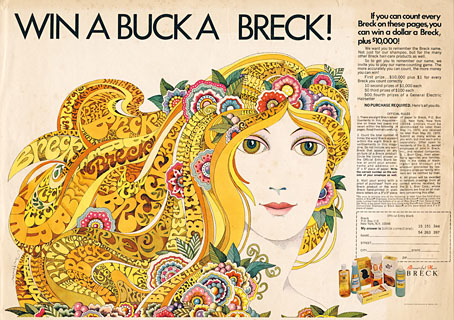 Ad art for Seventeen magazine, August 1970.
Another member of the Groovy Set, John Alcorn was a very prolific illustrator and designer whose career included a period at Milton Glaser and Seymour Chwast's Push Pin Studios. Alcorn's art predates the groovy look, and also extends beyond it, but since I have a taste for this quasi-psychedelic style all the examples here are from the late 1960s/early 1970s. An overview of Alcorn's career may be found in John Alcorn: Evolution by Design, a book edited by Stephen Alcorn and Marta Sironi which was featured at 50 Watts. And since I keep referring back to it, I've added some updates to the original groovy post.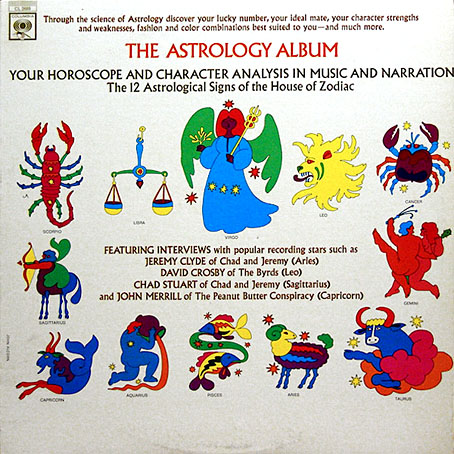 The Astrology Album, 1967.
From an astrological album to astrological covers for Sydney Omarr's books, 12 of which were published by Signet in 1969.