The Double Doorway, rue de la Ferronnerie.
Photos of Parisian streets, alleys and courts taken by Charles Marville (1813–1879) in the 1860s. Marville had been commissioned to document the areas of Paris that were soon to be demolished as part of Baron Haussmann's controversial plans for restructuring the city. Some of the photos of the more populous streets feature those spectral smears that are the sole traces of people walking through the picture while the plate was being exposed. In these instances the buildings as well as the people have become ghosts.
Wikimedia Commons has many more examples of Marville's photos some of which are high-res images.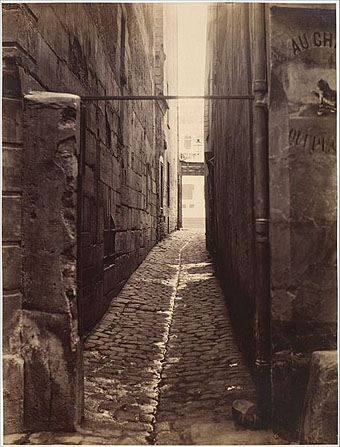 Rue du Chat-qui-Pêche (from the Rue de la Huchette).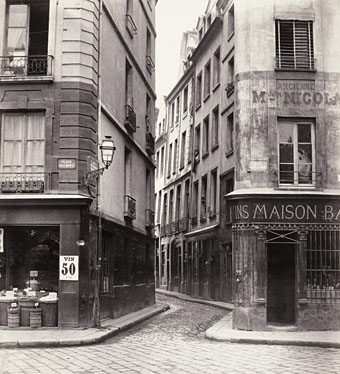 Rue des Lavandières.