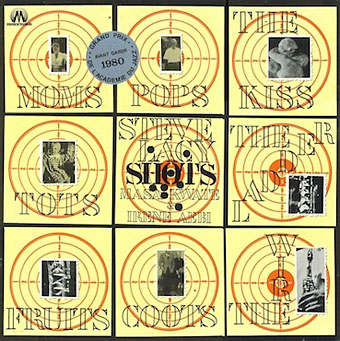 Shots (1977) by Steve Lacy.
Continuing an occasional series about artists or designers whose work has been used on record sleeves. The life and work of Brion Gysin (1916–1986) is the subject of a new exhibition, Unseen Collaborator, that opened last week at October Gallery, London. The gallery page mentions Gysin's connections to the music world: among other things, it was Gysin's enthusiasm for the Master Musicians of Jajouka that gave those people and their music global prominence, with a little help from Brian Jones. But there are other connections, whether as a collaborator with Steve Lacy, or as a decorator of album covers. Some of these uses are posthumous but this small collection includes a few releases I'd not come across before.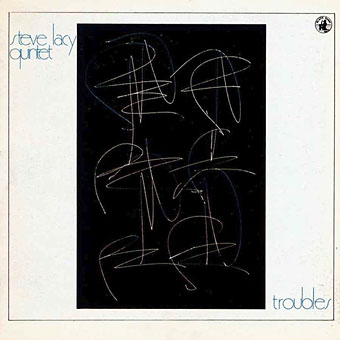 Troubles (1979) by The Steve Lacy Quintet.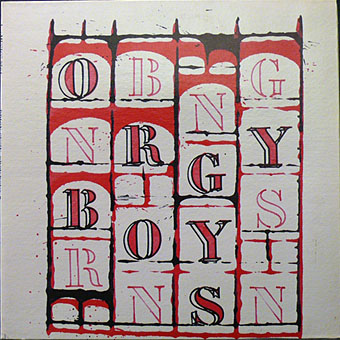 Orgy Boys (1982) by Brion Gysin.
A 12-inch single with Gysin reading from William Burroughs and his own writings. "Songs dedicated to his orgy pals: William S. Burroughs, Mick Jagger, Keith Richards, Iggy Pop, David Bowie, Fafa de Palaminy, Patti Smith, Allen Ginsberg and John Giorno…"