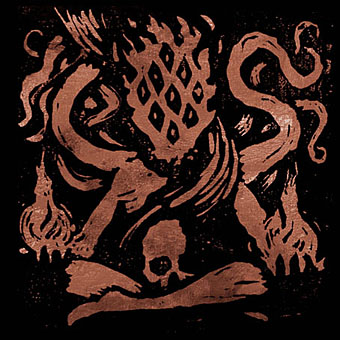 Typhonic Neural Tantra by The Wyrding Module.
• November 2019, as many people have been noting, is the month in which Ridley Scott's Blade Runner takes place. At Dangerous Minds Paul Gallagher writes about the unrelated William Burroughs script whose title was borrowed for Scott's film.
• More Ridley Scott (sort of): disco was still a big thing when Alien was in the cinemas 40 years ago, so Kenny Denton reworked Jerry Goldsmith's Alien score into a disco single which he released under the name Nostromo.
• "The Count of Monte Cristo is one of the most exciting novels ever written and on the other hand is one of the most badly written novels of all time and in any literature." Umberto Eco on the cult of the imperfect.
• Jonathan Glazer has made a short film, The Fall, for the BBC but the corporation's restrictions mean that (for the moment) it's difficult to see if you live outside the UK.
• New albums at Bandcamp: Typhonic Neural Tantra by The Wyrding Module, and Emotional Freedom Techniques by Jon Brooks (aka The Advisory Circle).
• Hawkwind dancer Miss Stacia and the Barney Bubbles estate have made a line of T-shirts based on Barney Bubbles' Space Ritual design.
• Walter Murch and Midge Costin on the art of cinematic sound design.
• Ivana Sekularac on the former Yugoslavia's brutalist beauty.
• Congratulations to Strange Flowers on its 10th anniversary.
• Geoff Manaugh on the witch houses of the Hudson Valley.
• At Dennis Cooper's: 19 experimental horror films.
• Fall (1968) by Miles Davis | The Fall (2011) by The Haxan Cloak | Fall (2014) by The Bug (feat. Copeland)