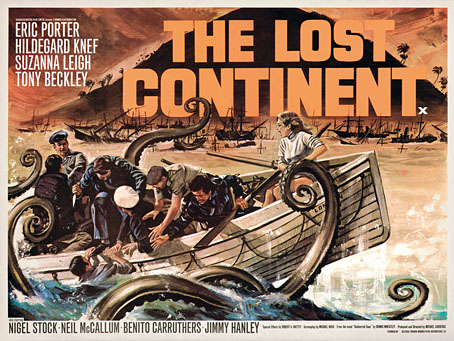 If William Hope Hodgson's The Boats of the 'Glen Carrig' represents the Sublime of tentacular sea fiction then The Lost Continent, a 1968 Hammer film based on Dennis Wheatley's 1938 novel Uncharted Seas, is the correspondingly Ridiculous end of the subgenre. The Lost Continent is an irritating film for Hodgson enthusiasts since it's still the most Hodgsonian film out there, at least where the Sargasso side of things is concerned.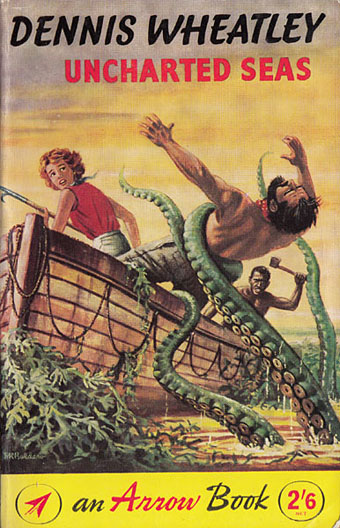 Illustration by SR Boldero (1960).
Despite its Wheatley origins the similarities to Hodgson's sea stories are no coincidence: Wheatley chose two Hodgson titles—Carnacki, the Ghost-Finder and The Ghost Pirates—for the Dennis Wheatley Library of the Occult series that Sphere Books published in the 1970s. In the introductions Wheatley notes that Hodgson was a favourite writer whose work he discovered in the 1920s; he also mentions having collected a set of Hodgson first editions. Wheatley could have justifiably claimed that the "Weed-World" as a location wasn't unique to Hodgson but Uncharted Seas also features the giant crabs, marauding octopuses and besieged castaways familiar from The Boats of the 'Glen Carrig' and the short stories.