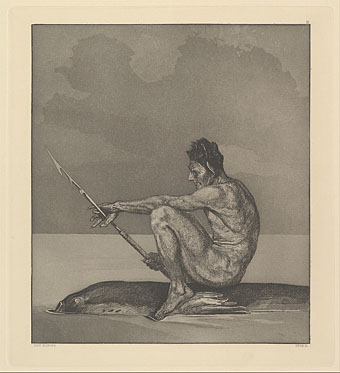 Eva und die Zukunft (1898) by Max Klinger.
• "It is no exaggeration to say that MAD invented the modern, postwar American takedown." Thomas Larson reviews Seeing MAD: Essays on Mad Magazine's Humor and Legacy.
• At the Internet Archive: Cartoon Modern: Style And Design In Fifties Animation (2006) by Amid Amidi, a book which has been made available as a free download by its author.
• New music: A preview of Metta, Benevolence by Sunn O))), recorded live in the Mary Anne Hobbs' radio show in 2019; Veils by Víz; The Mountain (Blakkat Dub) by Ladytron.
• At Public Domain Review: Claude Mellan's The Sudarium of Saint Veronica (1649), an engraving made with a single continuous line.
• "For Harry Houdini, séances and Spiritualism were just an illusion," says Bryan Greene.
• TheStencil is Steven Heller's font of the month.
• At Dennis Cooper's: Derek Jarman Day.
• Nicky Mao's favourite music.
• Mad Man Blues (1951) by John Lee Hooker | Mad Pierrot (1978) by Yellow Magic Orchestra | Mad Keys (2002) by Al-Pha-X