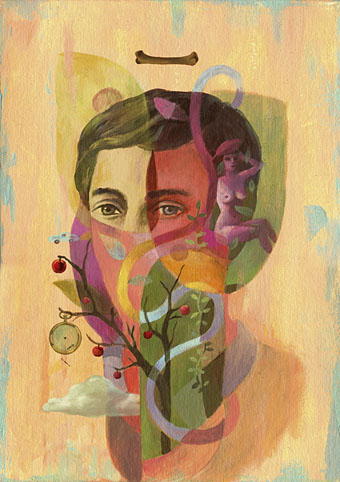 The Meaning of Life by Alice Wellinger.
• A Kickstarter for A Hidden Landscape Once A Week edited by Mark Sinker: "How UK music-writing became a space for unruly curiosity, in the words of those who made it happen".
• RIP Steven Young, one of the musicians in a cult group of mine, Colourbox, and the "S" in M|A|R|R|S, creators of Pump Up The Volume in 1987.
• At Greydogtales: The Pale Brown Thing & A Dose of De Quincy—Fritz Leiber, Dario Argento, Megapolisomancy, and The Three Mothers.
• Pye Corner Audio lists some influences. Zones by Head Technician, another Martin Jenkins project, has just been reissued on vinyl.
• Mixes of the week: The Middle Eastern & African playlist For July by John Doran, and a Pye Corner Audio mix for 20jazzfunkgreats.
• Evan Kindley on how the Proust Questionnaire went from literary curio to prestige personality quiz.
• To Surprise a Voice: Max Nelson on the subtitling and translation of foreign-language films.
• How the '70s dethroned the '60s as popular music's Golden Age: Judy Berman investigates.
• "It puts a spell on people." Ryan Gilbey on Stanley Kubrick's Barry Lyndon.
• "Dennis Cooper fears censorship as Google erases blog without warning."
• Charlie Kaufman on freedom, the future, and the failure of Anomalisa.
• Danny Heitman on why Nabokov's Speak, Memory still speaks to us.
• Daphne Oram's radical turntable experiments finally come to life.
• Adam Kirsch on Walter Benjamin's genius for surreal visions.
• Shotgun (1983) by Colourbox | Baby I Love You So (1986) by Colourbox | Looks Like We're Shy One Horse/Shoot Out (1986) by Colourbox