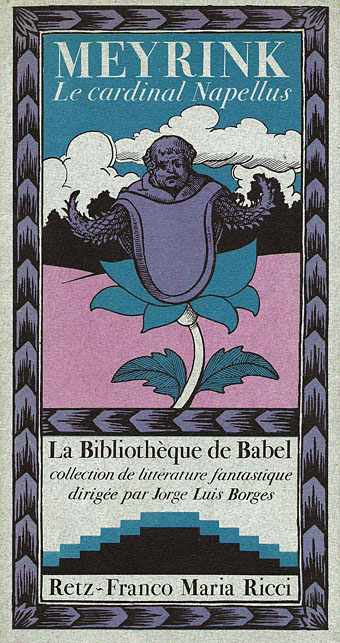 It was perhaps inevitable that this small collection of works of fantastic fiction was named after its director's most famous creation, the Library of Babel. Jorge Luis Borges chose the titles, and also wrote introductions for each of the books. The series was published in France by Retz–Ricci, with 4000 numbered copies of each title appearing from 1977 to 1981.
Many of the selections will be familiar to Borges aficionados, others seem obscure as a result of the vagaries of translation: Jack London's Les Morts Concentriques is The Minions of Midas, a story that Borges had earlier translated into Spanish as Las Muertas Concéntricas (The Concentric Deaths). The story of linked deaths apparently influenced the writing of Death and the Compass. I've never seen Borges discuss Arthur Machen at length so the inclusion of Machen in the selection is a welcome sight. In addition to The Shining Pyramid, the Machen volume also contained The Novel of the Black Seal and The Novel of the White Powder, two of the oft-anthologised sections of The Three Imposters.
The only detail that's defeated me  is the identity of the illustrator of the series. If anyone knows who was responsible then please leave a comment.
Update: the covers are credited to publisher/designer Franco Maria Ricci and Marcella Boneschi. Thanks to herr doktor bimler and Al Diniz.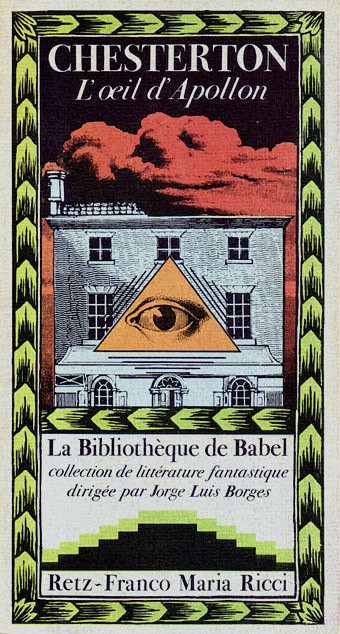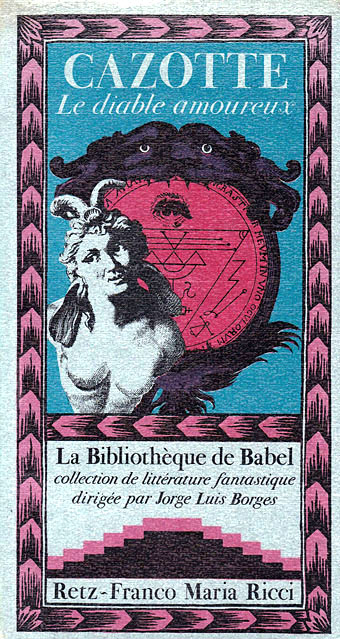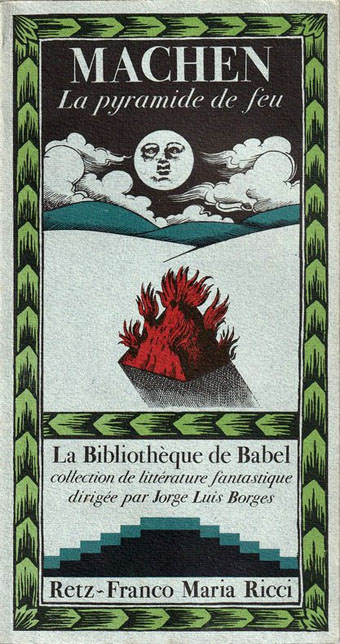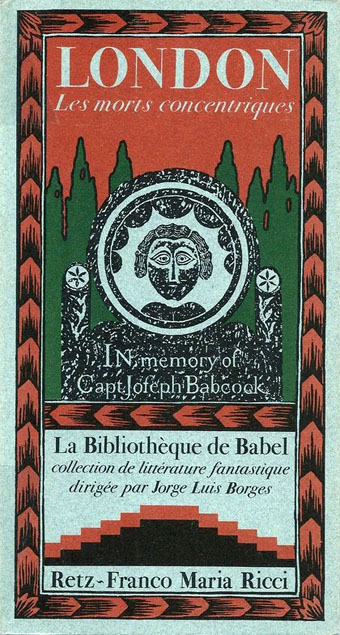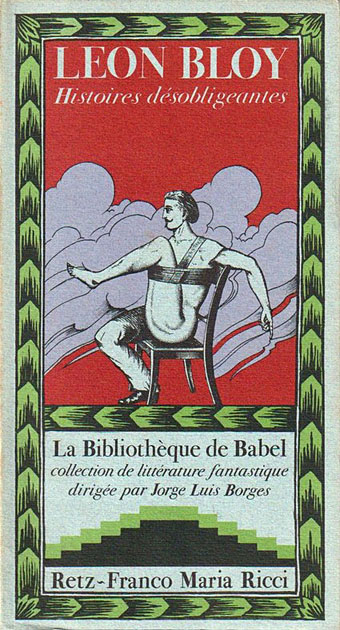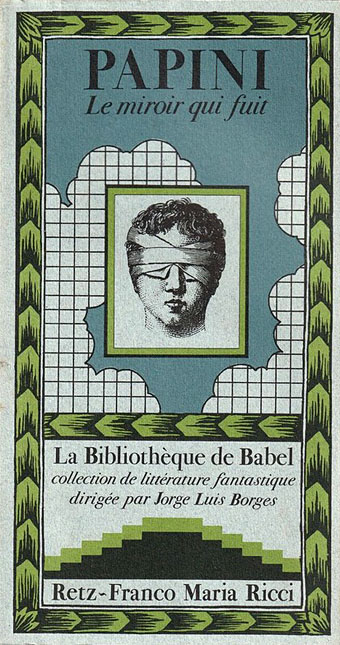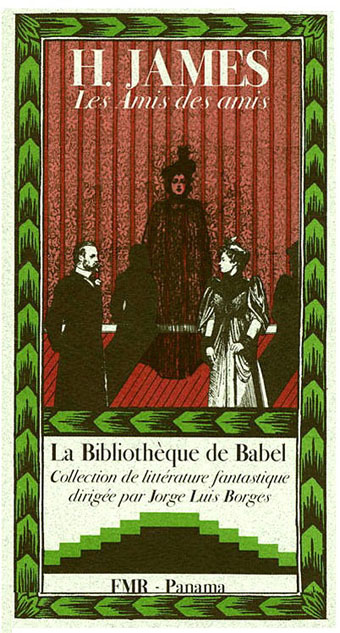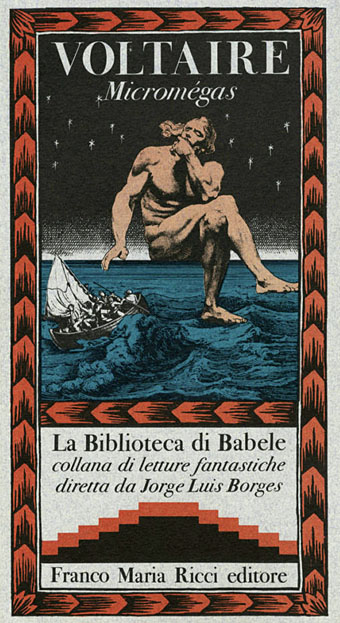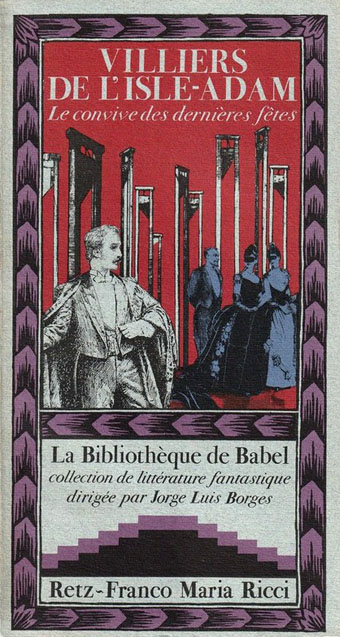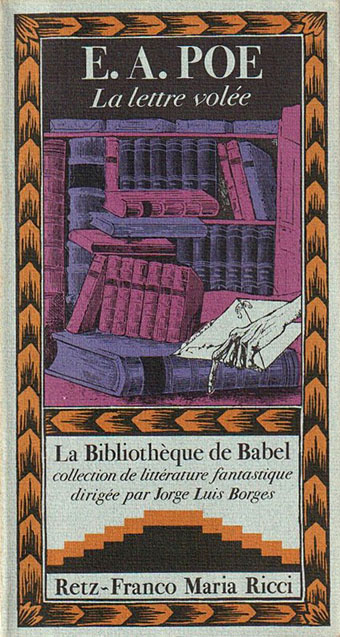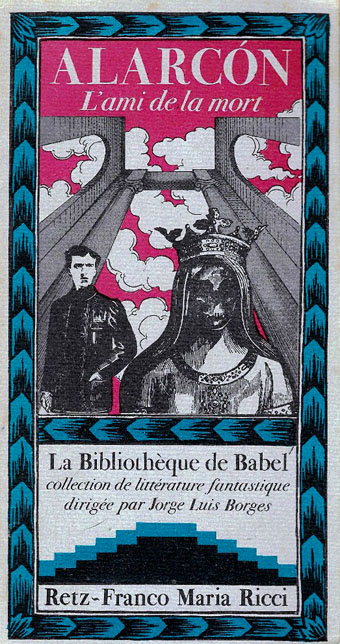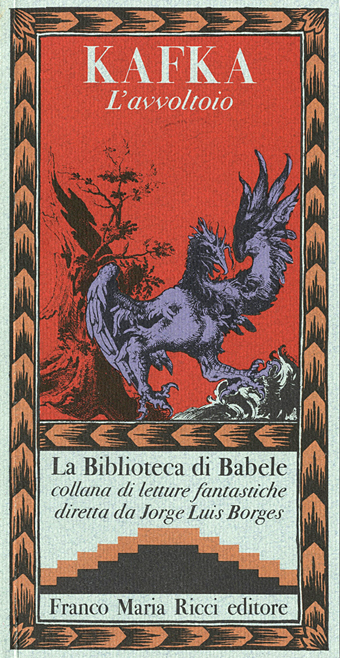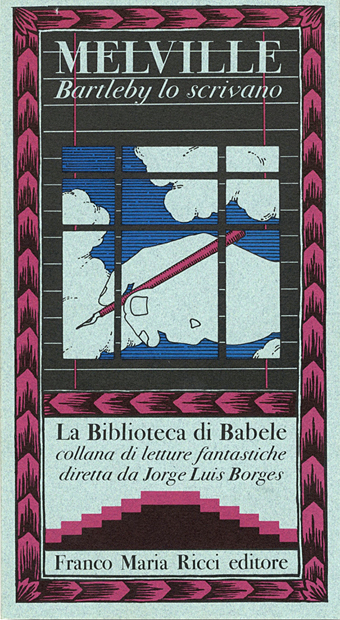 Elsewhere on { feuilleton }
• The book covers archive
Previously on { feuilleton }
• Borges and the cats
• Invasion, a film by Hugo Santiago
• Spiderweb, a film by Paul Miller
• The Library of Babel by Érik Desmazières
• Books Borges never wrote
• Borges and I
• Borges documentary
• Borges in Performance