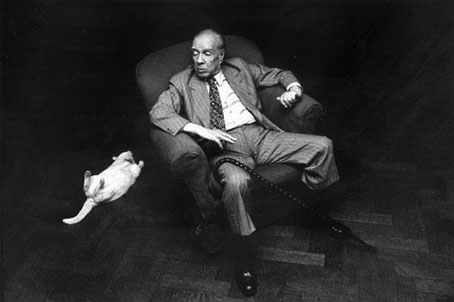 To a cat

Mirrors are not more wrapt in silences
nor the arriving dawn more secretive;
you, in the moonlight, are that panther figure
which we can only spy at from a distance.
By the mysterious functioning of some
divine decree, we seek you out in vain;
remoter than the Ganges or the sunset,
yours is the solitude, yours is the secret.
Your back allows the tentative caress
my hand extends. And you have condescended
since that forever, now oblivion,
to take love from a flattering human hand.
You live in other time, lord of your realm —
a world as closed and separate as dream.

Jorge Luis Borges (translated by Alastair Reid, 1977)
There are many tigers in the writings of Borges—the poem above is from a collection entitled The Gold of the Tigers—so it's no surprise that the author would pay his respects to their domestic relatives. Regarding translations (and this is something I've noted before), those by Anthony Kerrigan, Alastair Reid, Norman Thomas di Giovanni and others were made with the author's approval, and sometimes with his collaboration. The more recent translations by the Borges estate are poor in comparison.
Many more photos of cats with their writers may be seen here.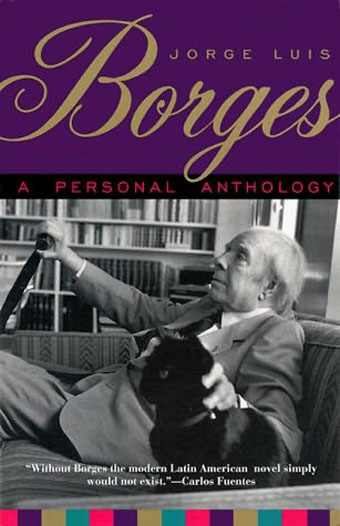 Grove Press, 1994.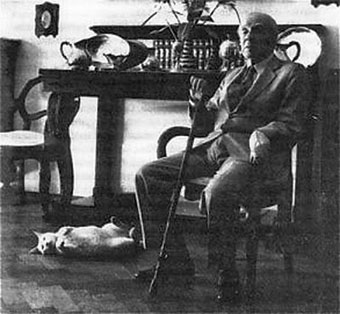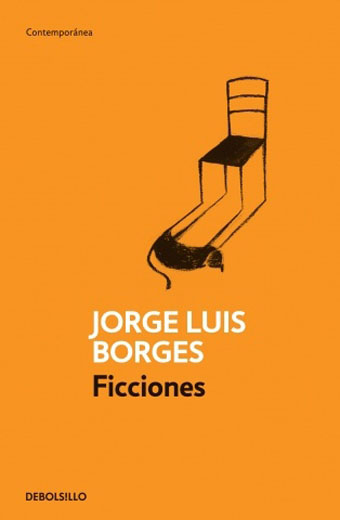 Debolsillo, 2011.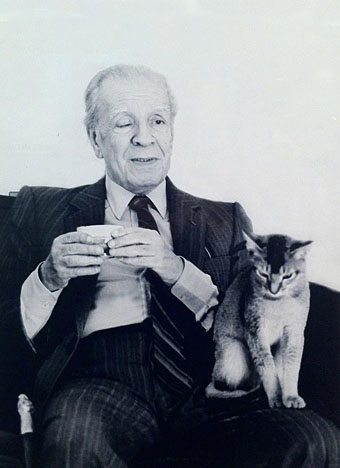 Previously on { feuilleton }
• Invasion, a film by Hugo Santiago
• Spiderweb, a film by Paul Miller
• The Library of Babel by Érik Desmazières
• Books Borges never wrote
• Borges and I
• Borges documentary
• Borges in Performance