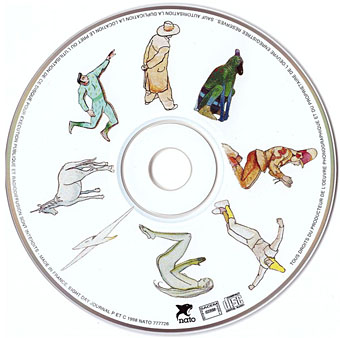 Disc design for Eight Day Journal (1998) by Sam Rivers / Tony Hymas.
Continuing an occasional series about artists or designers whose work has appeared on record sleeves. I've used the artist's full name (or his Earth name, if you prefer) in the title of this one to distinguish Moebius the comic artist and illustrator from Dieter Moebius of Cluster, Harmonia, et al. As with Harry Clarke, it's taken a long time for Discogs to compile a substantial collection of these covers, and the catalogue there is still incomplete thanks to a lack of credits on some of the sleeves. Unlike other artists whose cover work tends to be a repurposing of existing art many of the Giraud/Moebius covers were created for the albums on which they appear.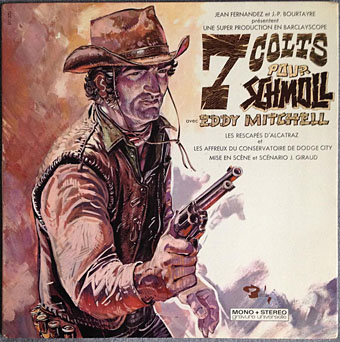 7 Colts Pour Schmoll (1968) by Eddy Mitchell.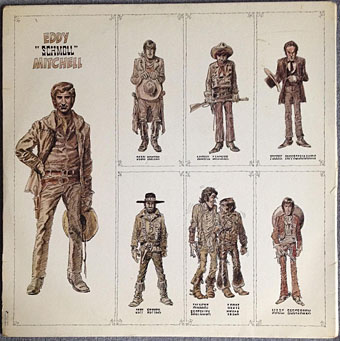 An album by a prolific French rock'n'roller. Giraud (as he was credited here) was no doubt hired on the strength of his Blueberry strips.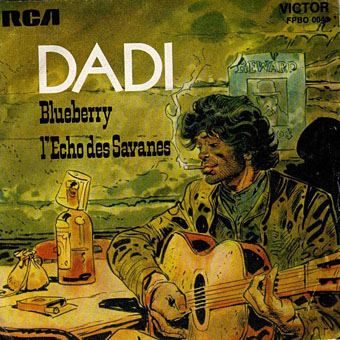 Blueberry (1973) by Dadi.
And speaking of Blueberry… Jean Giraud drew the adventures of Jean-Michel Charlier's Western anti-hero for 15 years under the name "Gir". The character was very popular in France, hence this spin-off single by Marcel Dadi.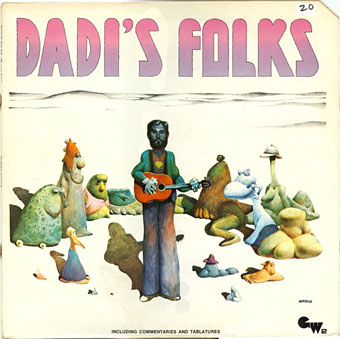 Dadi's Folks (1973) by Marcel Dadi.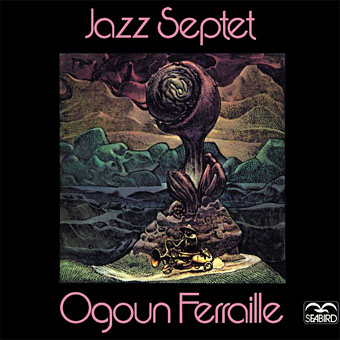 Jazz Septet (1973) by Ogoun Ferraille.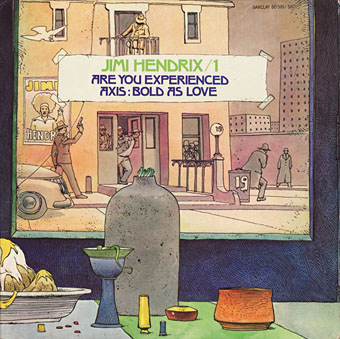 Are You Experienced / Axis: Bold As Love (1975) by Jimi Hendrix.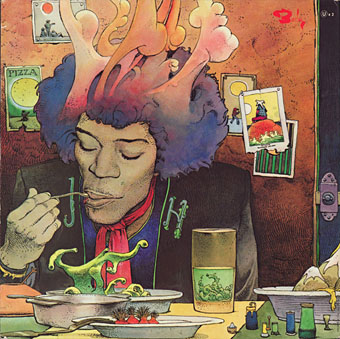 A gatefold sleeve for a series of four reissues of the Hendrix catalogue on the Barclay label. The other covers were by Philippe Druillet, Jean Solé and an artist unidentified on the link above but it looks to me like the work of Philippe Caza. I've got most of the music but I'd buy these for the covers alone.