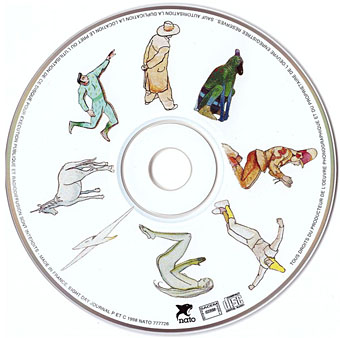 Disc design for Eight Day Journal (1998) by Sam Rivers / Tony Hymas.
Continuing an occasional series about artists or designers whose work has appeared on record sleeves. I've used the artist's full name (or his Earth name, if you prefer) in the title of this one to distinguish Moebius the comic artist and illustrator from Dieter Moebius of Cluster, Harmonia, et al. As with Harry Clarke, it's taken a long time for Discogs to compile a substantial collection of these covers, and the catalogue there is still incomplete thanks to a lack of credits on some of the sleeves. Unlike other artists whose cover work tends to be a repurposing of existing art many of the Giraud/Moebius covers were created for the albums on which they appear.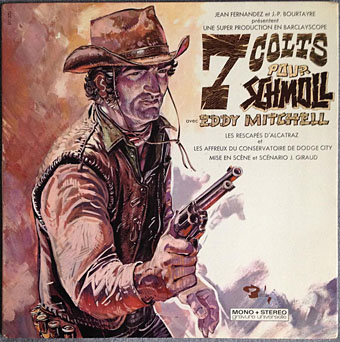 7 Colts Pour Schmoll (1968) by Eddy Mitchell.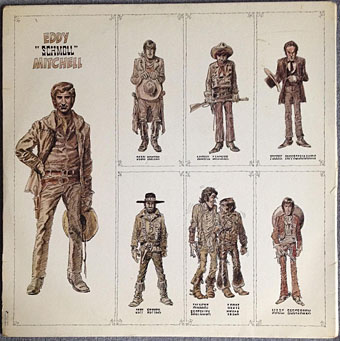 An album by a prolific French rock'n'roller. Giraud (as he was credited here) was no doubt hired on the strength of his Blueberry strips.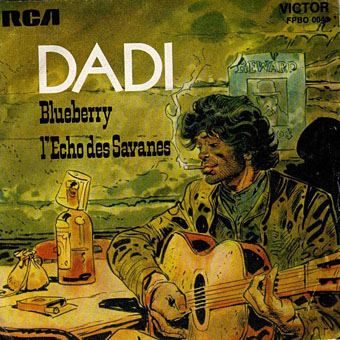 Blueberry (1973) by Dadi.
And speaking of Blueberry… Jean Giraud drew the adventures of Jean-Michel Charlier's Western anti-hero for 15 years under the name "Gir". The character was very popular in France, hence this spin-off single by Marcel Dadi.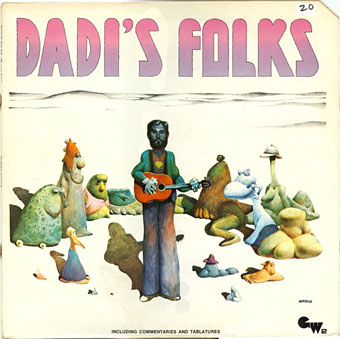 Dadi's Folks (1973) by Marcel Dadi.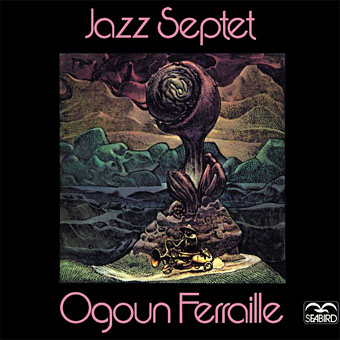 Jazz Septet (1973) by Ogoun Ferraille.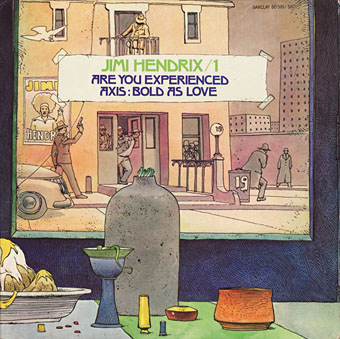 Are You Experienced / Axis: Bold As Love (1975) by Jimi Hendrix.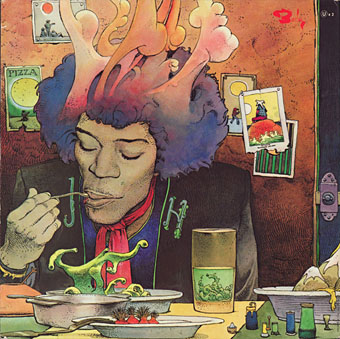 A gatefold sleeve for a series of four reissues of the Hendrix catalogue on the Barclay label. The other covers were by Philippe Druillet, Jean Solé and an artist unidentified on the link above but it looks to me like the work of Philippe Caza. I've got most of the music but I'd buy these for the covers alone.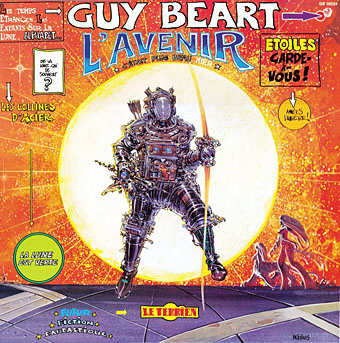 Futur Fiction Fantastique (1977) by Guy Beart.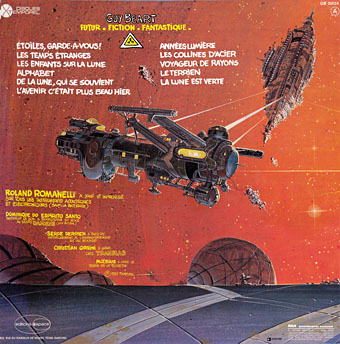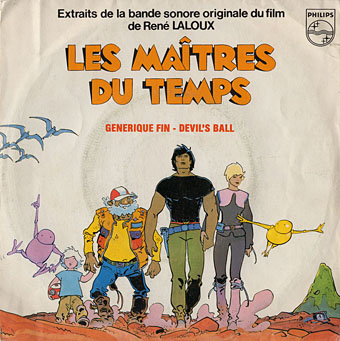 Les Maîtres Du Temps (1982) by Various Artists.
René Laloux's animated science-fiction film was designed by Moebius and features a great score by Jean-Pierre Bourtayre, Pierre Tardy and Christian Zanesi. There doesn't seem to have been a full soundtrack album, however. This is one of two 7-inch singles featuring themes from the film.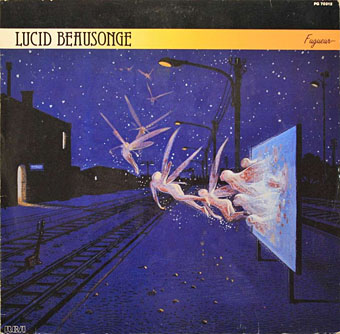 Fugueur (1983) by Lucid Beausonge.
Lucid Beausonge's artwork was originally a commission for a French billboard company.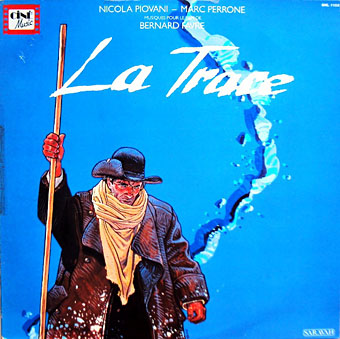 La Trace (1983) by Nicola Piovani.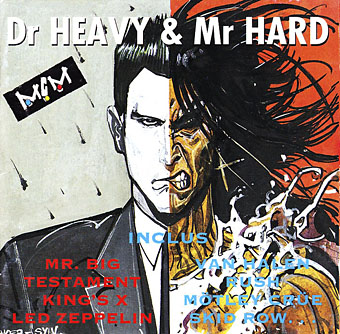 Dr Heavy & Mr Hard (1992) by Various Artists.
Discogs only lists the cassette release for Dr Heavy & Mr Hard but this looks like a vinyl copy.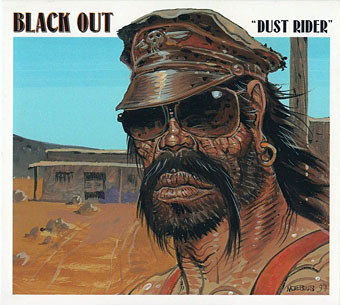 Dust Rider (1997) by Black Out.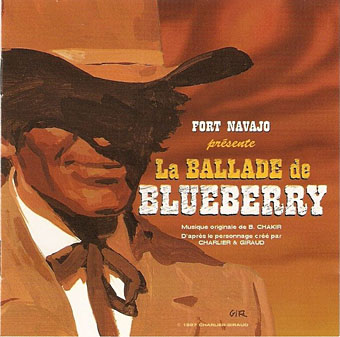 La Balade De Blueberry (1997) by B. Chakir.
More songs inspired by the Blueberry comics.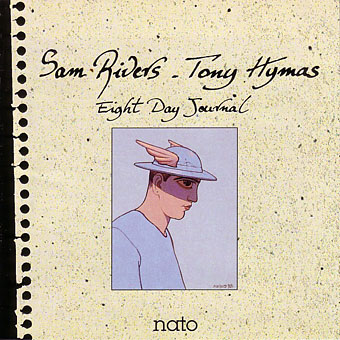 Eight Day Journal (1998) by Sam Rivers / Tony Hymas.
A jazz album which Moebius illustrated inside and out.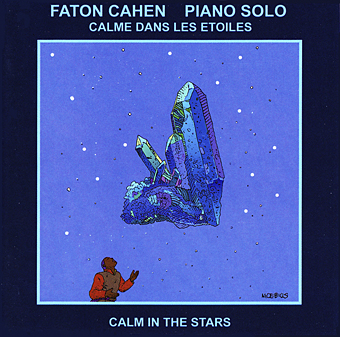 Piano Solo (Calme Dans Les Etoiles) (1998) by Faton Cahen.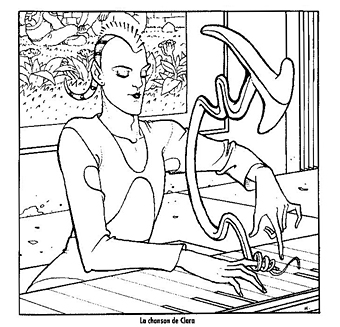 Faton Cahen's album also has illustrations inside the CD booklet.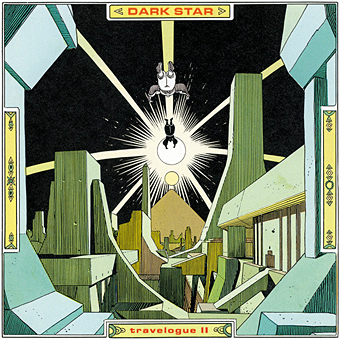 Travelogue II (2000) by Dark Star.
Dark Star's artwork is a panel from The Airtight Garage.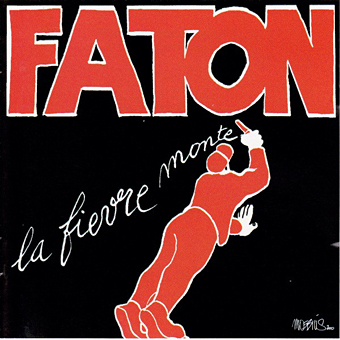 La Fièvre Monte (2000) by Faton, François Faton Cahen.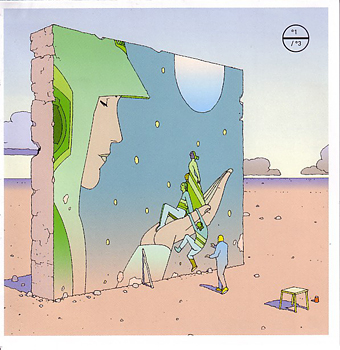 Hope Street MN (2002) by Tony Hymas / Billy Peterson / Eric Kamau Gravatt.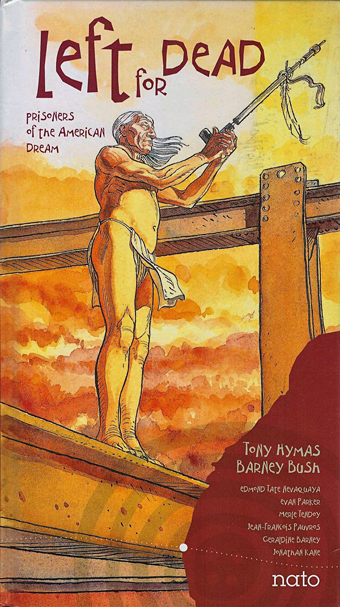 Left For Dead (2005) by Tony Hymas / Barney Bush.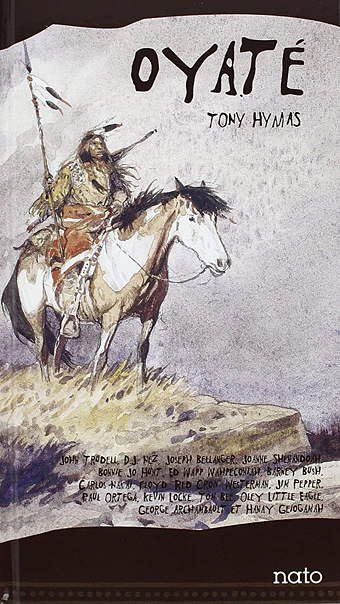 Oyaté (2005) by Tony Hymas.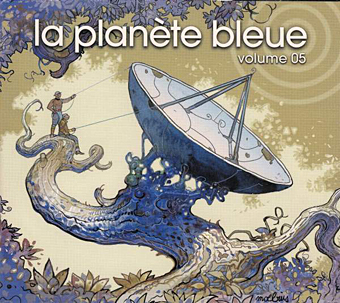 La Planète Bleue, Volume 05 (2008) by Various Artists.
One of a series of nine CD compilations of music from a Swiss radio show hosted by Yves Blanc, and dedicated to "new music from around the world". Each album has a cover by a different artist—the contributors include two other artists from Métal Hurlant, Bilal and Caza— with a satellite dish being the common element.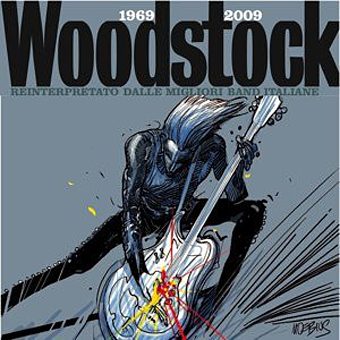 Woodstock 1969–2009 Reinterpretato Dalle Migliori Band Italiane (2009) by Various Artists.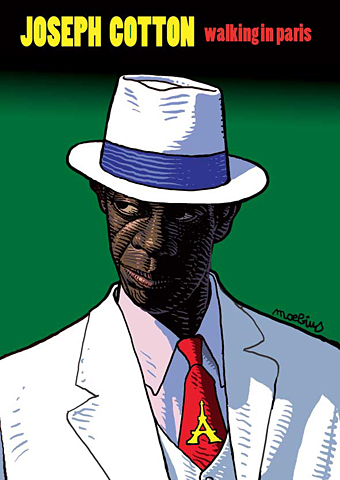 Walking In Paris (2011) by Joseph Cotton.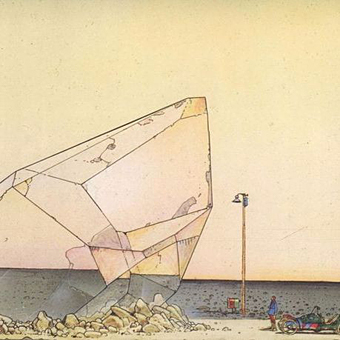 Rare Minerals EP (2016) by The Brain Collective.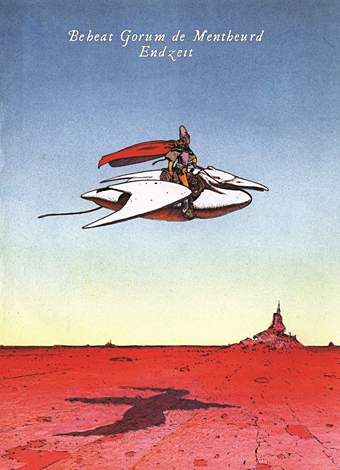 Endzeit (2018) by Beheat Gorum de Mentheurd.
Elsewhere on { feuilleton }
• The album covers archive
Previously on { feuilleton }
• Arzak Rhapsody
• The Captive, a film by René Laloux
• The horror
• Chute Libre science fiction
• Heavy Metal, October 1979: The Lovecraft Special