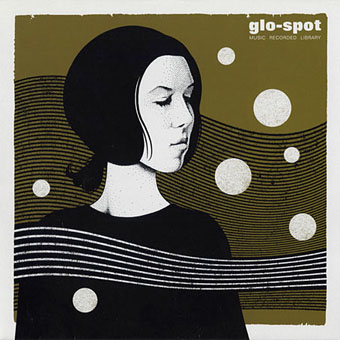 Delia Derbyshire (2007) by Iker Spozio.
Whatever you think of Doctor Who, Delia Derbyshire's recording of Ron Grainer's theme tune is a landmark piece of electronic music. Those glassy electronic tones still sound unique today, not least for their having been created using rudimentary oscillators and much laborious tape editing. In Radiophonic Workshop: the shadowy pioneers of electronic sound, Joe Muggs looks at the history of the BBC's electronic composers. If you're a Radiophonic-head then the Alchemists of Sound TV documentary from 2003 is essential viewing.
There's more (there's always more): Delia Derbyshire – Sculptress of Sound: part one of a seven-part radio documentary about the great electronic music composer, and Blue Veils and Golden Sands, Martyn Wade's radio play about Delia. Related: Delia-Derbyshire.org, Delia Derbyshire: An audiological chronology and A History of the Doctor Who theme. And don't miss: Silence Is Requested In The Ultimate Abyss (1969) by Welfare State and White Noise, an incredible slice of electro-psychedelia from the John Peel Presents Top Gear album.
• "Why don't books for grown-ups have illustrations any more?" asks Christopher Howse. Some of them do, this past week I've been finishing a new series of illustrations for a story anthology.
• From 2006: Ian Penman on cigarettes, espionage, and the masterful (and superior) television adaptation of Tinker, Tailor, Soldier, Spy.
It was Malcolm [McLaren] who suggested that the main characters be a boy who looks like a girl who looks like a boy and vice versa. What was strange was that, actually, in 1985 this was nobody's vision of the fashion industry. Since then, fashion and fascism have crept closer: you've got John Galliano doing his promotional bits for the Third Reich, you've got Alexander McQueen killing himself, you've got Versace and that horrible, violent stalker coming for him. Since it was written, almost all of it has come true apart from the nuclear winter, but I think we're working on that. The actual society that the story happens in is much more like the society we have now than culture was in 1985.

Alan Moore on Fashion Beast, Situationism, and why he hates superheroes.
• KW Jeter talks about his latest novel, Fiendish Schemes, and the "cultural juggernaut" that is steampunk.
• Grit and Social Dynamics in Smoke Ghost: Elwin Cotman on the weird fiction of Fritz Leiber.
• The Secret Lives of the Vatican's Gay Cardinals, Monks, and Other Clergy Members.
• Don Cherry & Organic Music Theatre, live in the RAI TV studios, 1976.
• Otherworldly Art and Photography: Mlle Ghoul finds the best things.
• From 1998: Rahma Khazam on composer Bernard Parmegiani.
• Mix of the week: Marshland: The Mix by Hackneymarshman.
• "Let's colonize the clouds of Venus," says Ian Steadman.
• J. Hoberman on David Cronenberg's Visual Shock.
• The Delian Mode (1968) by Delia Derbyshire | Tom Baker (1981) by The Human League | Doctor Who? (1984) by Doctor Pablo & The Dub Syndicate