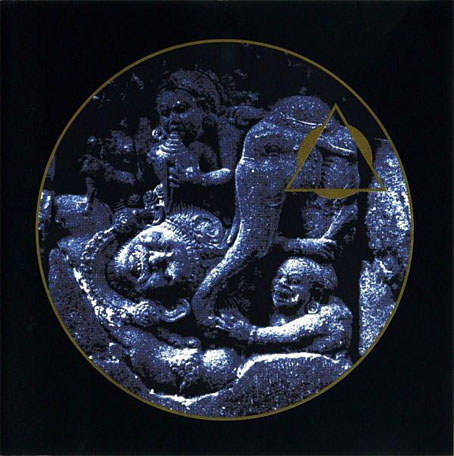 Cover art for Outer Dark (1994) by Bill Laswell. Photography by Thi-Linh Le.
• "In an era where music, among other creative endeavors, has been devalued as mere 'content,' freely accessed through the new digital medium, the very survival of those who create music and art and culture has been threatened. Bassist, iconic producer, and sonic visionary Bill Laswell becomes the latest legendary talent to fall victim to the vagaries of these crazy times. Beset by health problems while trying to navigate this harsh and uncertain economic landscape, Laswell is struggling to maintain Orange Music, the legendary New Jersey studio that he as helmed for the last 20 years. He is putting the call out to all fans, friends, and fellow artists alike: If you can help, please do so now. No contribution is too small."
• A Perspex Town is a video by Ian Hodgson (aka Moon Wiring Club) for Applied Music Vol.2: Plastics Today, a new album by Jon Brooks (aka The Advisory Circle).
• The strangeness in the land: Adam Scovell on the BBC's Play for Today adaptation of Red Shift by Alan Garner. I'd recommend reading the novel as well.
• "My last album was pretty perfect," says Scott Walker. Sundog, a book of his lyrics, is out now from Faber.
• Popular Graphic Arts at the Library of Congress, a new resource of free-to-use, high-resolution scans.
• At The Quietus: LoneLady & Stephen Mallinder offer playlists of music they've enjoyed recently.
• Another Green World: Lewis Gordon on how Japanese ambient music found a new audience.
• The discography of Drew Mullholland (aka Mount Vernon Arts Lab) is now at Bandcamp.
• Mixes of the week: FACT mix 635 by Riobamba, XLR8R Podcast 526 by DJ Sports.
• The occult roots of higher dimensional research in physics.
• Animated Britain: a YouTube playlist from the BFI.
• Pye Corner Audio remixes Knightstown.
• At Dennis Cooper's: John Waters Day.
• A World Of Different Dimensions (1979) by Tomita | Into The Fourth Dimension (Essenes In Starlight) (1991) by The Orb | New Dimensions In (2010) by The Advisory Circle