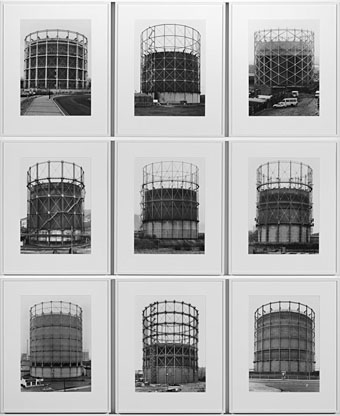 Gas Tanks 1965–2009 by Bernd Becher and Hilla Becher.
• At Dangerous Minds: the drawings produced by Moebius for Maxwell House in 1989 are better than the coffee whose sales they were intended to assist.
• Jarman Volume 2: 1987–1994, the BFI's second collection of Derek Jarman films, is now available for pre-order.
• More Gorey: Cara Giaimo on Edward Gorey's hoards and collections.
That movie [Susan Slade]—and I even have the paperback novelization of it—is a moment. That's a perfect example. They would never release that image as a still of the movie. Come see a baby catch on fire! To me, I'm kind of rewriting the films as these scenes. That was a real shock to me as a teenager when I saw that. And I thought, Did that just happen? Her baby caught on fire? I remember in Serial Mom I had a big fight with a film executive who said that you can't have her set her kid's friend on fire. You can't do that. And I said, "Why, it's been in movies forever." And I'm thinking of Susan Slade, but I'm thinking there's no point using that in the argument.

John Waters talking to Gina Telaroli about his films but mostly about his works for the art gallery
• Georgina Guthrie on how green became cinema's loneliest colour.
• Tom Crewe reviews Edward Burne-Jones at Tate Britain.
• Mix of the week: FACT Mix 688 by Steve Hauschildt.
• At Strange Flowers: 19 books for 2019.
• Jenzeits Cosmic Worlds by Jenzeits.
• Green Onions (1962) by Booker T. & The MGs | Green (1966) by Ken Nordine | Green Fuz (1969) by Randy Alvey And The Green Fuz