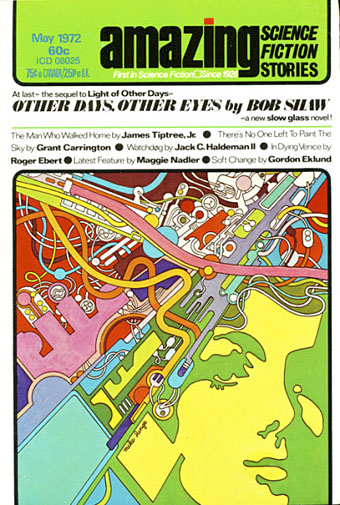 Cover art by Mike Hinge.
• "[The Family] is an unforgettable fusion of journalism and poetic prose that still holds up precisely because it has no use for category, for genre, or for being anything other than its own unique, obsessive self." Sarah Weinman on how Ed Sanders wrote the definitive account of the Manson murders.
• "The best-known detail of Sartre's bad trip is Simone de Beauvoir's anecdote of him being haunted for weeks after by lobster-like creatures scuttling just beyond his field of vision." Mike Jay on Jean-Paul Sartre (and Walter Benjamin) under the influence of mescaline.
• The MGM film of The Wizard of Oz had its US premiere 80 years ago today. Of Oz the Wizard is a cut-up of the entire film by Matt Busy which rearranges every piece of dialogue (and all the credits) alphabetically.
• "The screenwriter Nagisa Oshima complained that Mishima's suicide 'failed to satisfy our Japanese aesthetic' because it was 'too elaborate.'" Anna Sherman on Yukio Mishima in Ichigaya.
• "Anarchists don't like restrictive labels, including the word 'anarchism'." Terry Eagleton reviewing The Government of No One by Ruth Kinna.
• At Strange Flowers: Schloss Zwickledt, home of artist and author Alfred Kubin.
• More French music: Zeuhl collection, a list of recommended listening.
• Caro C on Janet Beat, a pioneer of British electronic music.
• John Boardley on pomp, type and circumstance.
• 10 Goth cheeses and what to pair with them.
• At Dennis Cooper's: Peter Sellers Day.
• Longing, Love, Loss by Majeure.
• The Lobster (1968) by Fairport Convention | Death Valley 69 (1985) by Sonic Youth | Return To Oz (2004) by Scissor Sisters