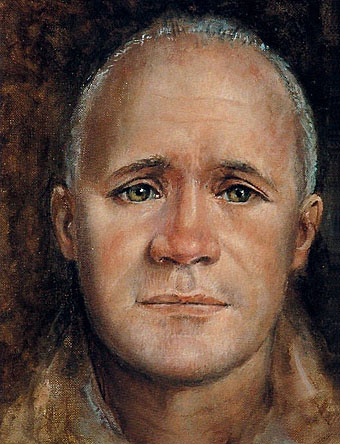 Portrait of Jean Genet II (1950) by Leonor Fini.
Artworks depicting Genet or based on his work are more plentiful than I thought. These are some of the better examples. It's good to know that the great Leonor Fini was one of the earliest portraitists; in addition to painting two pictures of Genet she also produced a series of erotic engravings based on his writings.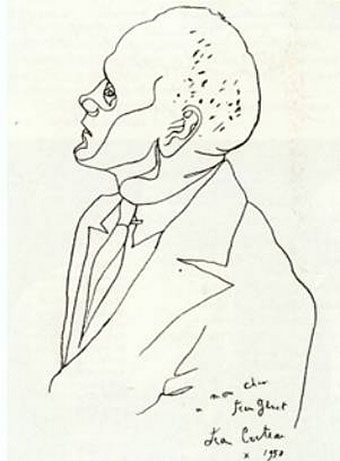 Jean Genet (1952) by Jean Cocteau.
A portrait by Cocteau I hadn't seen before.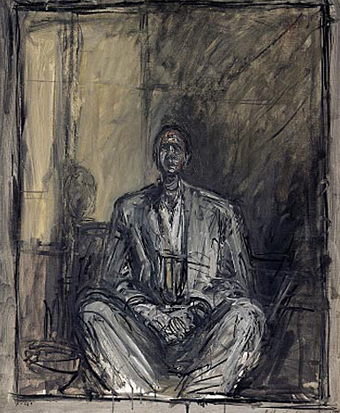 Portrait of Jean Genet (1955) by Alberto Giacometti.
One of three portraits. Genet speaks favourably of Giacometti in Antoine Bourseiller's film.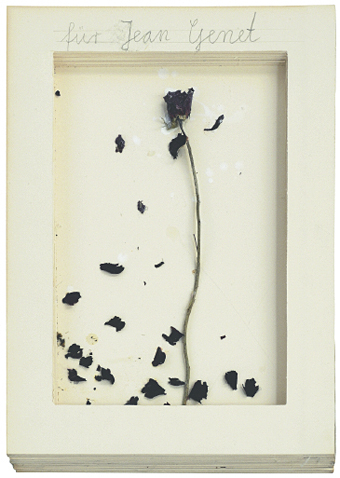 For Jean Genet (1969) by Anselm Kiefer.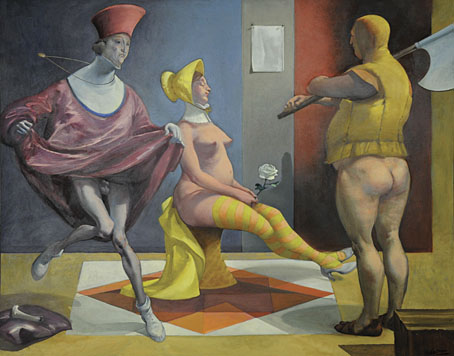 Homage to Jean Genet (1971) by John Quitman.
Untitled (Genet, after Brassai) (1978–79) by David Wojnarowicz.
Jean Genet Masturbating in Metteray Prison (1983) by David Wojnarowicz.
A Dazzling Pimp Carved From an Archangel (2003) by David Hutchinson.
A painting from Hutchinson's Purging Genet series. See also Hutchinson's Genet Biography.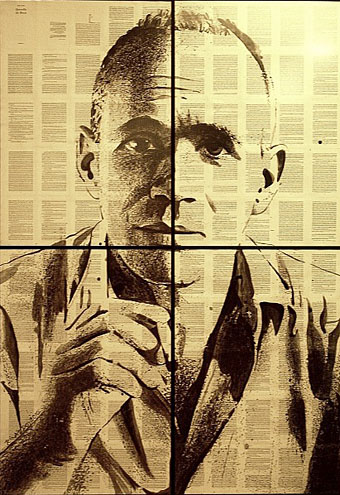 Jean Genet (2010) by Rinaldo Hopf.
Another portrait painted over pages from one of the novels. From Hopf's Poets series which includes more Genet pieces.
Previously on { feuilleton }
• Flowers: A Pantomime for Jean Genet
• Querelle de Brest
• Jean Genet, 1981
• Un Chant d'Amour (nouveau)
• Jean Genet… 'The Courtesy of Objects'
• Querelle again
• Saint Genet
• Emil Cadoo
• Exterface
• Penguin Labyrinths and the Thief's Journal
• Un Chant D'Amour by Jean Genet