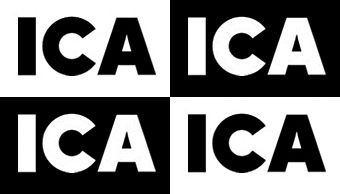 I've linked to the British Library's sound archive before but it was only recently that I had a browse through their collection of talks from the Institute of Contemporary Arts, London. The public discussions cover the period 1981–1994, and while there's a wide range of contributors the lion's share of interviewees are writers. Most of the talks run from 60–90 minutes. The following is a selection from some of the contents:
• JG Ballard and Matthew Hoffman in conversation, 1984. Ballard discussing his latest novel, Empire of the Sun.
• Derek Jarman and Ken Campbell in conversation, 1984. Jarman discussing his autobiography, Dancing Ledge which was also published that year. (A revised edition appeared in 1991.) If Ken Campbell seems an unusual interviewer it should be recalled that he appeared in Jarman's 1979 film, The Tempest.
• Alan Moore and Charles Shaar Murray in conversation, 1987. Mr Moore caught in the year when the world at large became aware of comics in general and his work in particular.
• Whose Fantasy? Hosted by Neil Gaiman (uncredited) with M. John Harrison, Terry Pratchett, Geoff Ryman & Diana Wynne Jones, 1988. One of a series of events examining British genre fiction. Neil Gaiman was the host of each discussion but is uncredited on the site for several of the talks. This one concerns fantasy and science fiction.
• Whose Fantasy? Hosted by Neil Gaiman (uncredited) with Clive Barker, Ramsey Campbell, Roz Kaveney & Garry Kilworth, 1988. The following day's discussion was oriented more towards horror.
• Laurie Anderson and Sarah Kent in conversation, 1990. Laurie Anderson's latest album (and one of hers I like a great deal) Strange Angels is discussed.