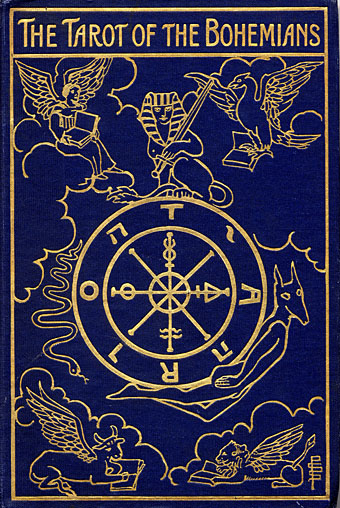 Cover design by Pamela Colman Smith for The Tarot of the Bohemians by "Papus" aka Gérard Encausse (1910).
The Sapphire Museum of Magic and Occultism says it's been around since 1999 but I don't recall having come across it before. Among a variety of fascinating rarities is this gallery section devoted to some of the less well-known illustrators of occult or occult-related books from the late 19th and early 20th century. Included there are two substantial galleries of work by Pamela Colman Smith, artist of the world's most popular Tarot deck. Many of the scans are high-quality and, like the pictures at Golden Age Comic Book Stories, seem to be taken from the original printings. A great site.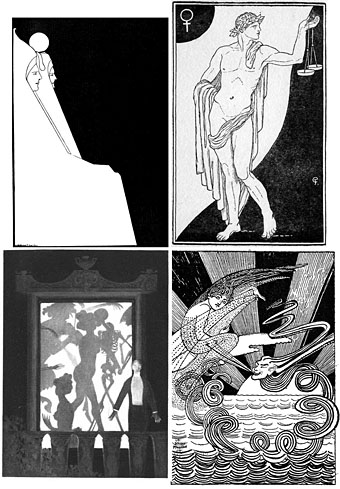 top left: WT Horton; top right: Cecil French.
bottom left: Althea Gyles; bottom right: M Bergson MacGregor.
Elsewhere on { feuilleton }
• The illustrators archive
Previously on { feuilleton }
• Pamela Colman Smith's Russian Ballet
• The art of Julien Champagne, 1877–1932
• The art of Pamela Colman Smith, 1878–1951
• The art of Andrey Avinoff, 1884–1949
• The art of Cameron, 1922–1995
• Austin Osman Spare