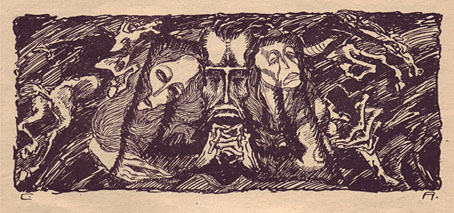 Halloween approaches and as a precursor it's a great pleasure to be able to post a selection of interior illustrations from Der Orchideengarten, courtesy of Will at A Journey Round My Skull. Der Orchideengarten was a German magazine of weird fiction which ran for 51 issues from 1919 to 1921 and whose existence today is rarely acknowledged despite being credited as the world's first fantasy magazine. Information is scarce and these scans come from Will's own copies which is why I've posted fifteen more below the fold; you can't see this stuff anywhere else. A Journey Round My Skull featured some covers and a different set of interior illustrations earlier this year, and there should be a new post complementing this one with more of the magazine's stunning cover designs.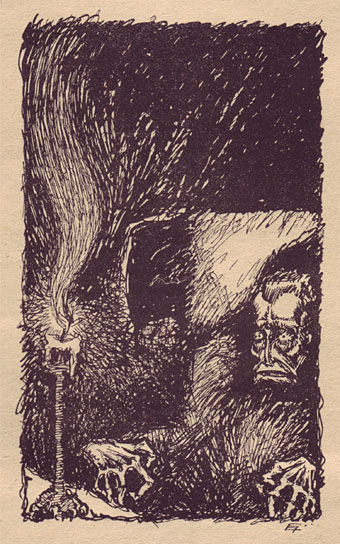 What strikes me about these black-and-white drawings is how different they are in tone to the pulp magazines which followed shortly after in America and elsewhere. They're at once far more adult and frequently more original than the Gothic clichés which padded out Weird Tales and lesser titles for many years. Some are almost Expressionist in style, while the Wild Hunt series below shows a distinct Goya influence. I'd love to know how the written content matches the illustrations; I suspect there's the same difference of atmosphere and emphasis to American weird fiction as there is in the drawings.
Update: Will's new post is Watering the Toxic Garden which will be followed on Thursday by the results of his Evil Orchid Bookplate Contest.
Click on any of these pictures for a larger version.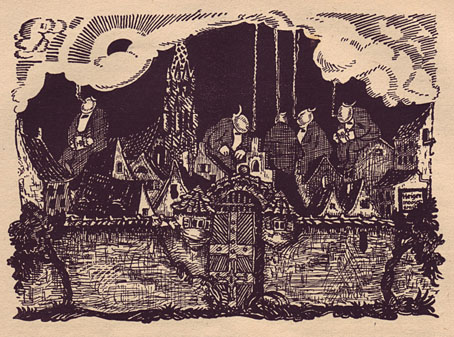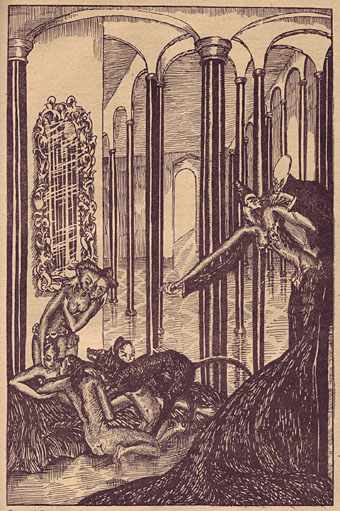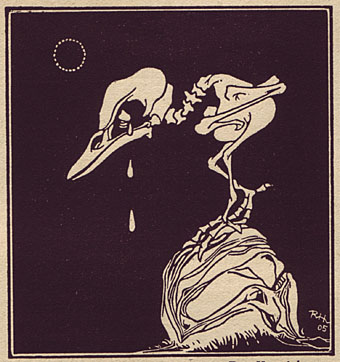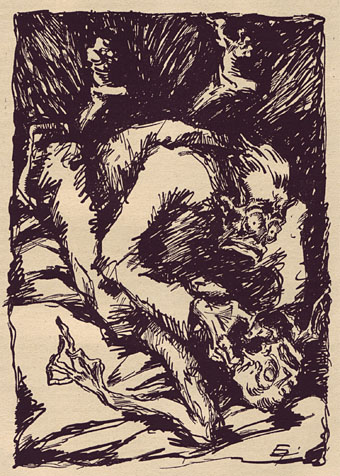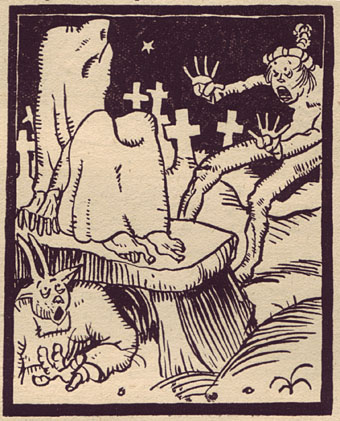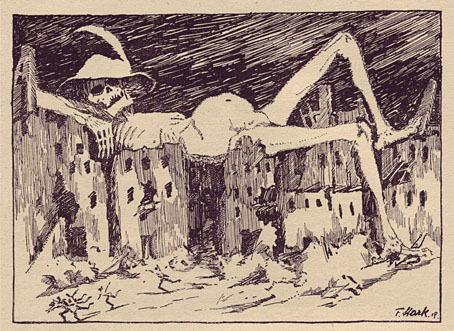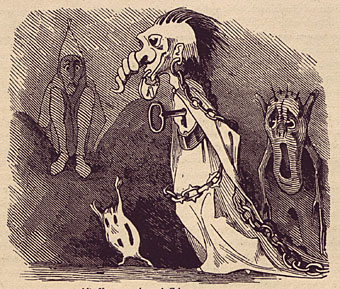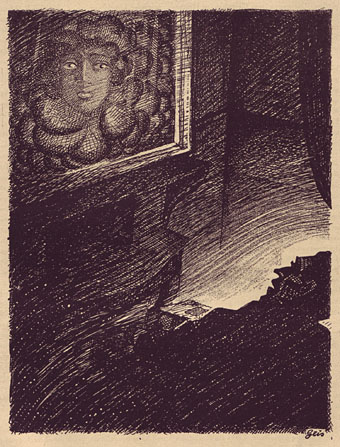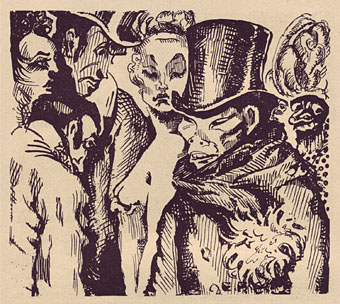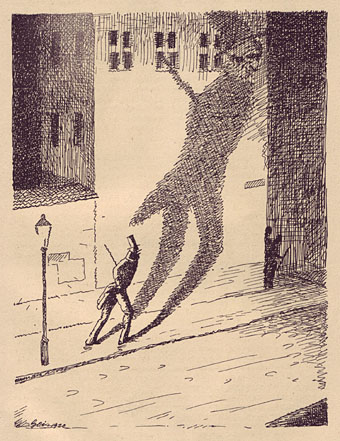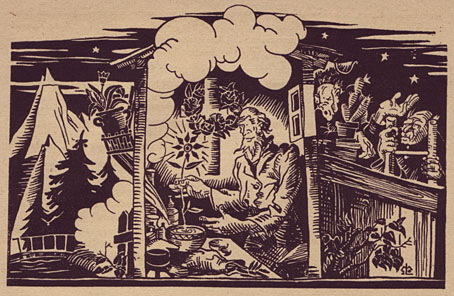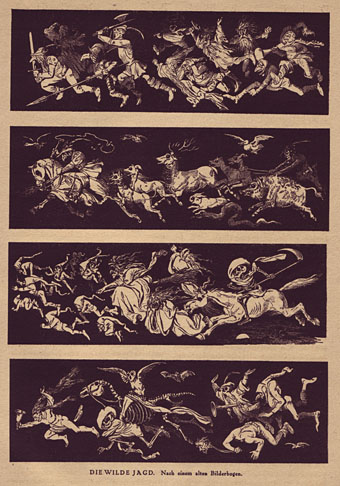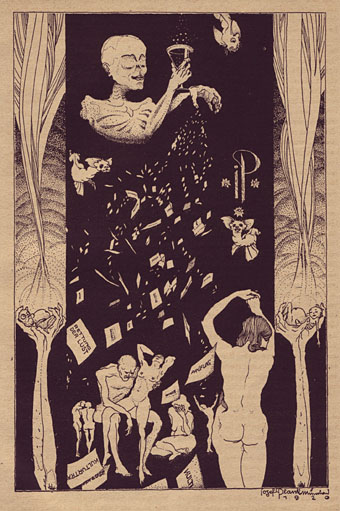 Elsewhere on { feuilleton }
• The illustrators archive
Previously on { feuilleton }
• Der Orchideengarten
• The Great God Pan
• Jugend Magazine
• Meggendorfer's Blatter
• Simplicissimus