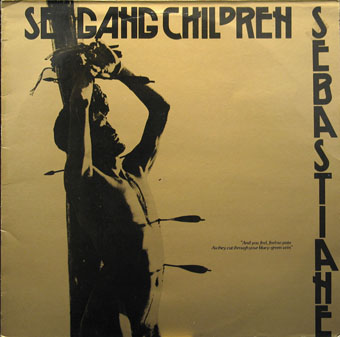 Sebastiane (1983) by Sex Gang Children. A 12″ single using a still from Jarman's film.
A final post for this Jarman week. Derek Jarman sustained his film career with regular music promo commissions (see this earlier post) but he never produced any album covers as such. What you have here are music releases which happen to feature his artwork or stills from his films. One thing I like about these cover art posts is the disparate music lists they create; the process of investigation also turns up surprises such as a Jayne County album for which he supplied the lettering.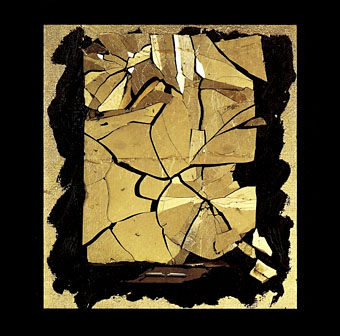 How To Destroy Angels (1992) by Coil. Painting: Fine Balance (1986).
Coil's album of remixes and digital mangling of one of their earliest recordings. A great collection of rumbling ambience, some of which I used in my Night Music mixes.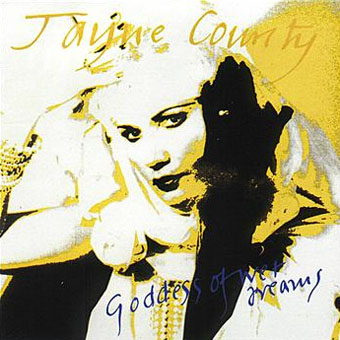 Goddess Of Wet Dreams (1993) by Jayne County. Graphics by Derek Jarman, painting by Michael Spencer Jones, design by Warren Heighway.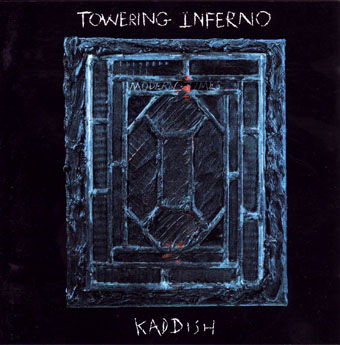 Kaddish (1993) by Towering Inferno. Painting: Modern Times.
An odd album. Towering Inferno were Richard Wolfson and Andy Saunders, who on this album are joined by a large cast of musicians including well-known names such as Márta Sebestyén, Jocelyn Pook, Elton Dean, Chris Cutler, and others. The album is described as "a dream history of Europe in the wake of the Holocaust", and received great praise on its release although I wonder how often anyone listens to it today. Beautiful pieces of music spoiled throughout by surprisingly hamfisted use of vocal samples.