1: Fritz Haarmann (1879–1925)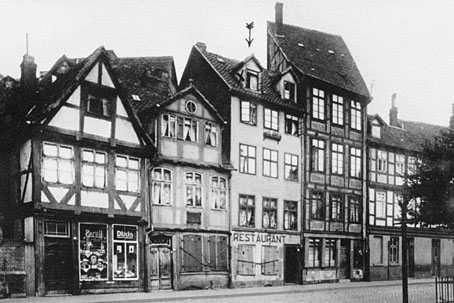 Arrow shows Haarmann's attic residence in Rote Reihe, Hanover.
Haarmann was one of several serial murderers haunting Weimar Germany, variously nicknamed "the Butcher of Hanover", "the Vampire of Hanover", "the Wolf Man", etc. for his sexual assault, murder and dismemberment of at least 24 boys and young men between 1918 and 1924. Haarmann also sold meat on the black market which led to rumours that some of the mince and other produce he sold was human flesh.
2: M (1931), a film by Fritz Lang.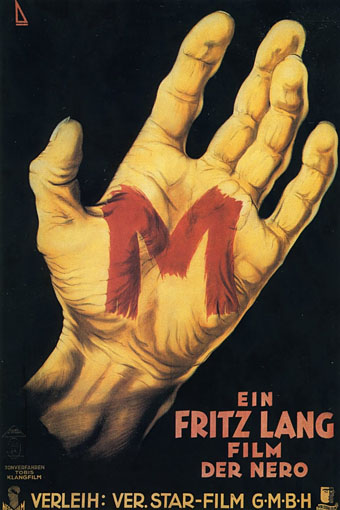 Thea von Harbou's script for M is based in part on the Haarmann case although Lang's child-killer is shown preying on girls rather than boys. Peter Lorre is superb in his first major role as the murderer, while Lang's use of the new sound technology is remarkably inventive when compared to his stagey contemporaries in Hollywood.
3: M (1953), a film by Joseph Losey.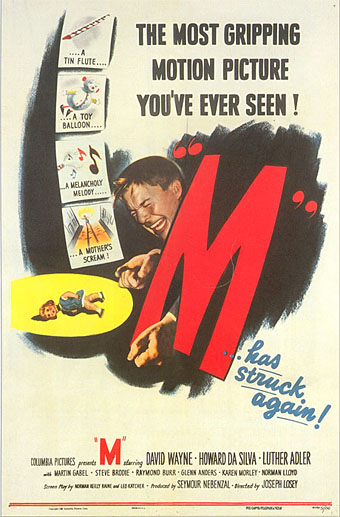 Lang's masterwork reworked as a Los Angeles film noir by Joseph Losey before McCarthyism sent him to Europe. This is one noir I still haven't seen even though a major sequence takes place in that cult location, the Bradbury Building.