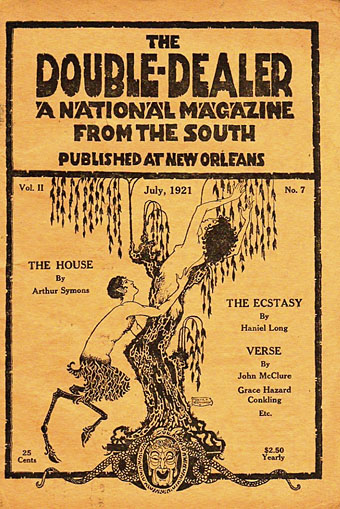 The Double-Dealer was a literary magazine "published at New Orleans" from 1921 to 1926 whose covers for the first two years of its run wouldn't have been out of place twenty years earlier. In its written content the magazine wasn't a throwback to the fin de siècle but was flying the flag for Modernism, an editorial stance that might seem at odds with the Beardsley-like cover art, at least until you notice the names of some of the contributors. Essayist and poet Arthur Symons had been a friend of Aubrey Beardsley's in the 1890s, and the pair worked together on their own magazine, The Savoy, as editor and art editor respectively. Another contributor, Djuna Barnes, was a thoroughgoing Modernist in her writing but she was also an occasional artist who produced a number of drawings in a Beardsley-like style.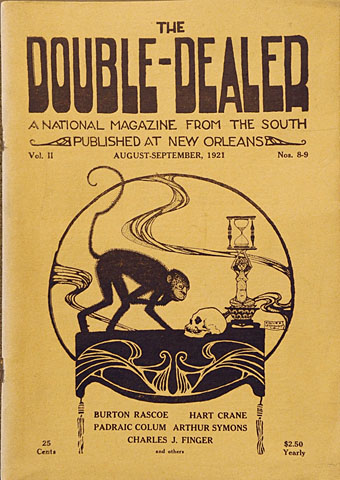 The covers of The Double-Dealer up to June 1922 were the work of Olive Leonhardt who doesn't seem to have produced anything else in this manner. The magazine is notable today for having published early writings by William Faulkner and Ernest Hemingway but the first few issues also include contributions from Lafcadio Hearn, Lord Dunsany and James Branch Cabell. A press ad declared that "rebels and reactionaries rub shoulders" in the pages of the magazine, so maybe Leonhardt's covers were a further example of editorial equanimity. Or maybe this type of art was more suited to New Orleans than New York City. The cover for July 1922 by Gordon Ertz continues in the Leonhardt manner, after which the magazine adopted the sober presentation common to literary magazines of the period, with a simple design based on a Janus-headed Roman coin.
Update: Added a credit for Gordon Ertz.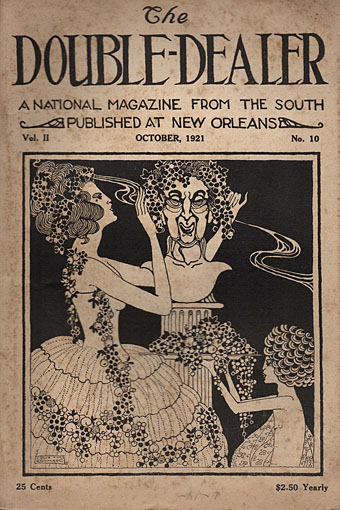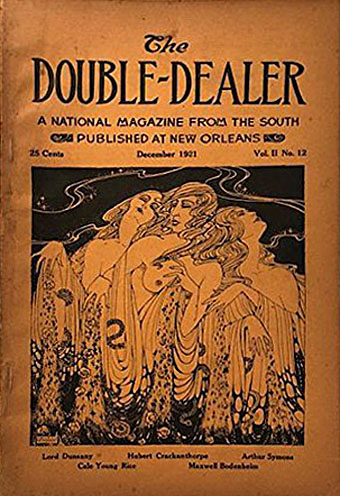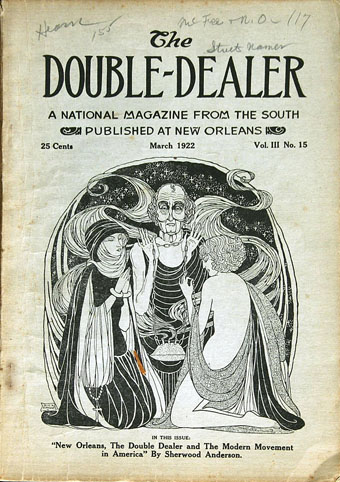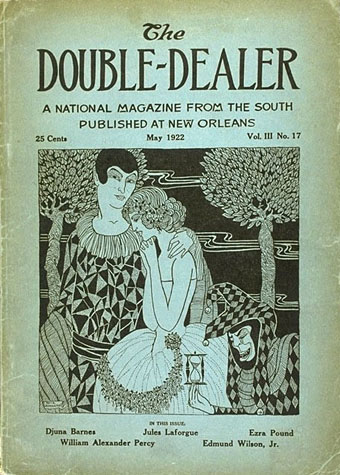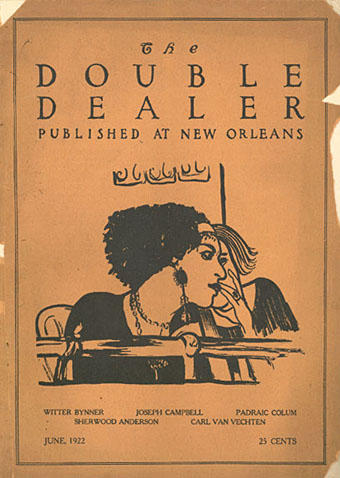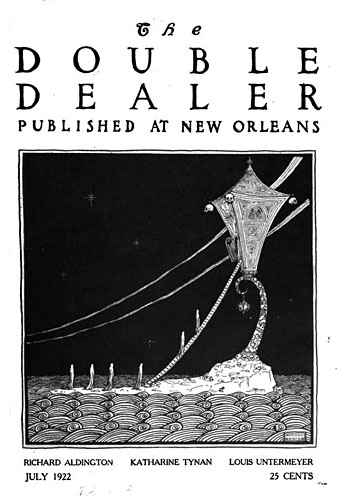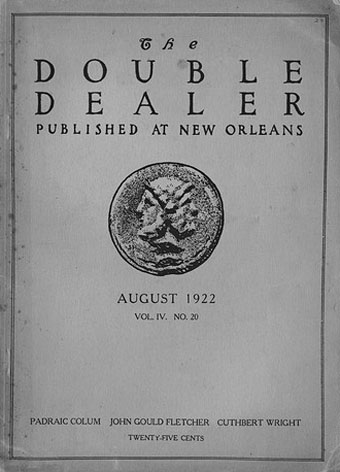 Previously on { feuilleton }
• The art of Sidney Hunt, 1896–1940
• The Savoy magazine
• Blast