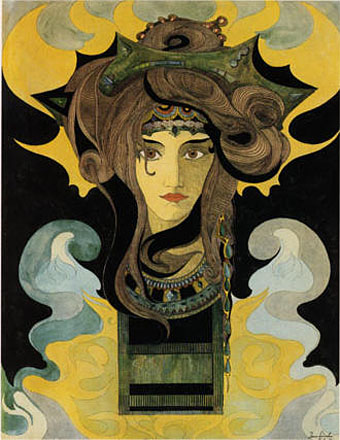 Sakuntala, 1900.
Jens Lund was a Danish artist and illustrator with an idiosyncratic drawing style that not only sets him apart from many of his contemporaries but looks forward to the stylisations of younger artists like Beresford Egan. Several of the examples here are illustrations and sketches for an unpublished edition of Edgar Allan Poe's stories and poems. Lund also illustrated Baudelaire's Les Fleurs du Mal, and Bruges-la-Morte by Georges Rodenbach (which he translated into Danish with his wife, Bolette) but copies of these aren't as easy to find.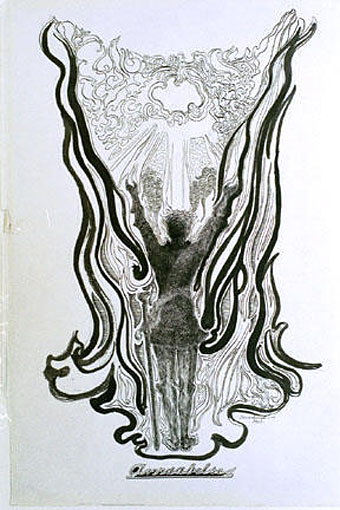 Anraabelse, 1906.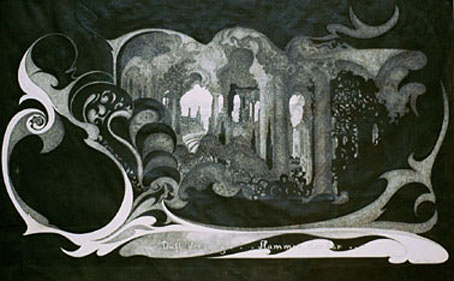 Scent that sings… Flames that laugh, 1903–04.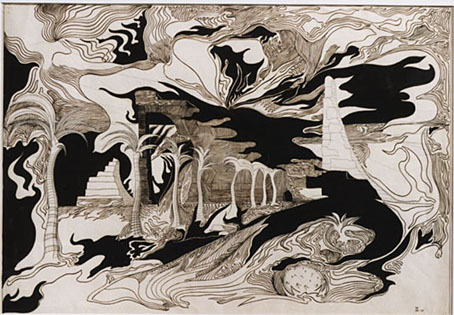 Fantasy Landscape with Palms, 1899.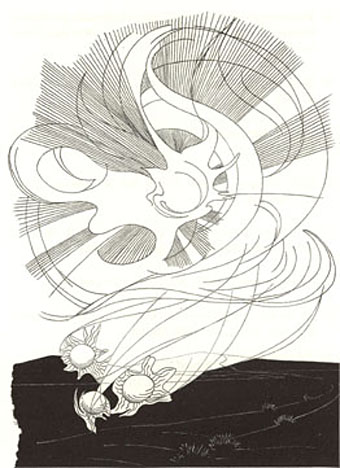 Fireball, 1899.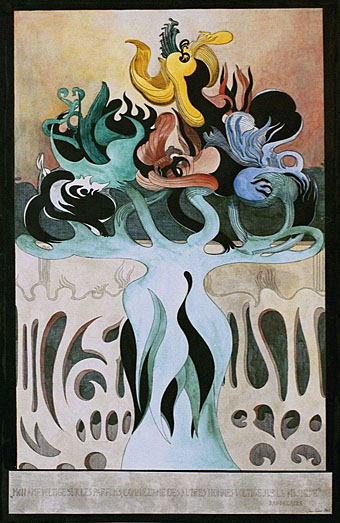 Mon âme voltige sur les parfum from Les Fleurs du Mal, 1901.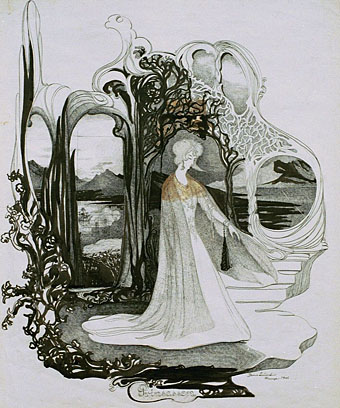 The Princess, 1906.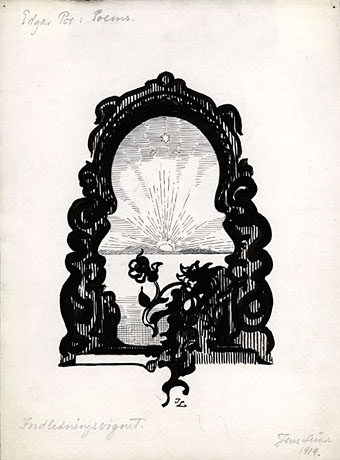 Introductory vignette for the Poe illustrations.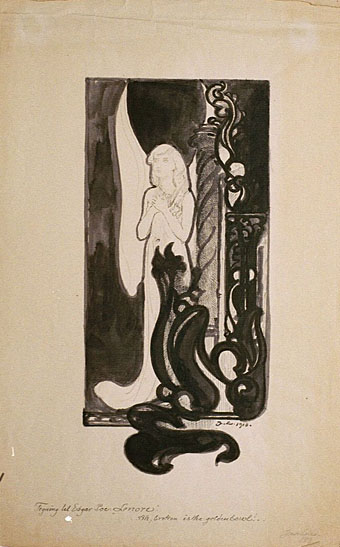 Lenore, 1918.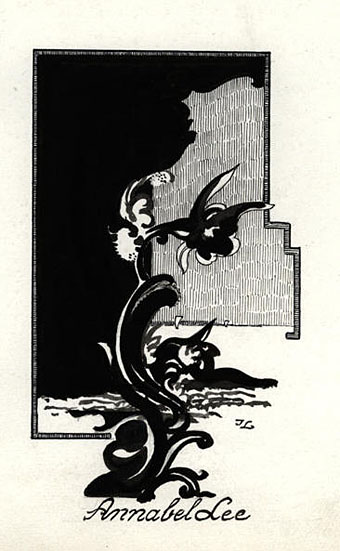 Annabel Lee.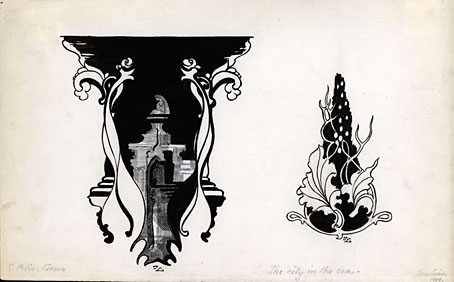 Vignettes for The City in the Sea, 1919.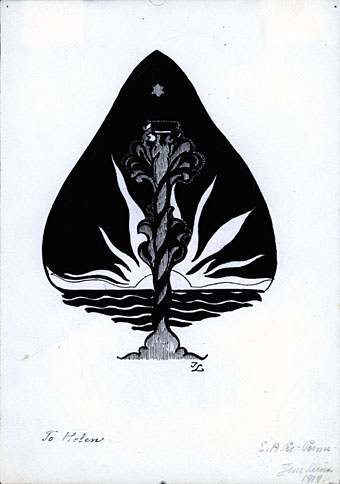 Vignette for To Helen, 1919.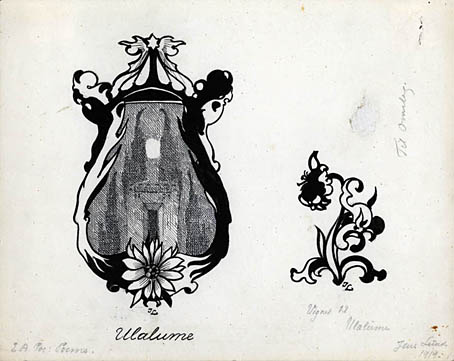 Vignettes for Ulalume, 1919.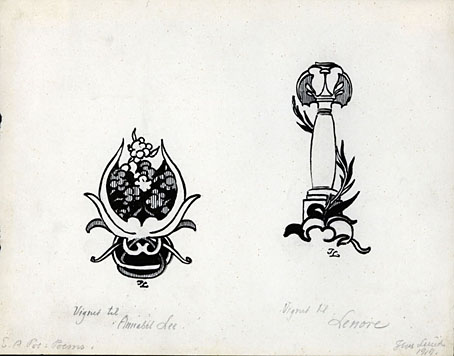 Vignettes for Annabel Lee and Lenore, 1919.
Elsewhere on { feuilleton }
• The illustrators archive