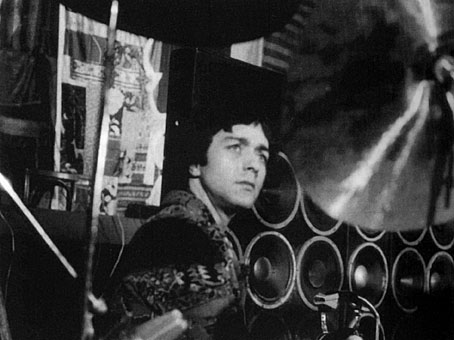 Jaki Liebezeit.
One thing to note about the late Jaki Liebezeit is that everyone liked Can in the 1970s, which means that everyone liked Jaki Liebezeit's drumming. When the music wars were raging in 1976, Can were one of the few groups from the hippy side of the barricade given a pass by the punks. Prog-heads liked Can because of the rock grooves and complex improvisations; punks enjoyed the muscular insistence of songs like Father Cannot Yell and Halleluwah. David Bowie liked Can; Brian Eno liked Can enough to let Jaki Liebezeit guest on Before And After Science (Eno also made this tribute video for the Can DVD); John Lydon when he was still Johnny Rotten played Halleluwah on his Capital Radio show in 1977 together with other favourite records; a year later, Pete Shelley wrote a sleeve note for a Can compilation (and the first Can album I bought), Cannibalism; Mark E. Smith liked Can (of course); Siouxsie called Jaki Liebezeit "the best drummer in the world," while Jah Wobble would go on to work with Liebezeit on numerous recordings under his own name and as a guest on other albums. Some of the Wobble recordings appear below. If there's a minimum of Can music in the following list that's mainly because Mute/Spoon keep the back catalogue away from British users of YouTube. I don't mind that; the absence of the prime stuff means I can draw attention to some examples of Jaki Liebezeit's post-Can work which might otherwise be overlooked.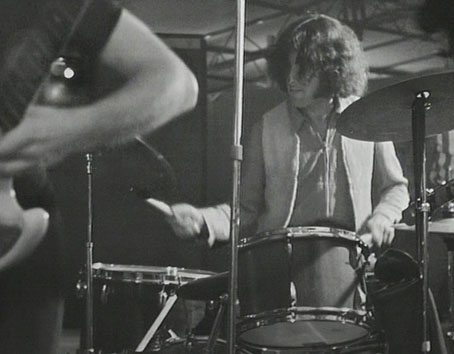 Mother Sky/Deadlock (1970) by Can.
Two numbers from the fantastic live set the group played on German TV for an audience of ecstatic/bored/stoned hippies.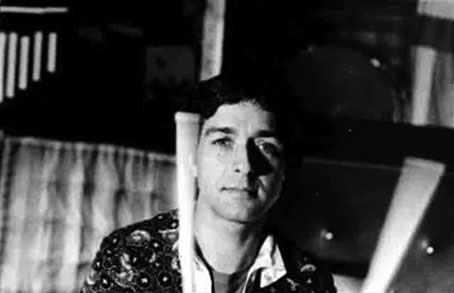 Jaki Liebezeit drum solo (1970).
In the Can Book Liebezeit says he never played drum solos but he was forgetting about this example from the group's early days.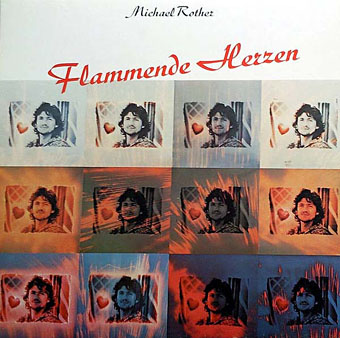 Flammende Herzen (1977) by Michael Rother.
Michael Rother's first solo album was also his best after leaving Neu! The album is essentially a duet between Rother and Liebezeit, with Rother playing all instruments apart from the drums.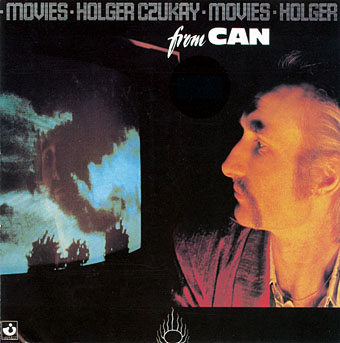 Oh Lord Give Us More Money (1979) by Holger Czukay.
In which Holger Czukay takes the Can song Hunters And Collectors, removes the vocals then extends and remixes the whole thing into a 13-minute collage blending the music with BBC sound effects and vocal samples taken from radio and TV. Samplers didn't exist in 1979, this was all done with tape, and it's incredible. I forget whether it was Jaki Liebezeit or Michael Karoli who said they didn't recognise their playing afterwards (probably the latter) but Leibezeit's drums sustain the entire piece. He also plays on the rest of the album. Movies is Czukay's masterpiece, and more true to the questing, inventive spirit of Can than the albums the group made after Landed. Another track, Persian Love, samples Middle Eastern vocalists two years before My Life In The Bush Of Ghosts. Eno was paying attention.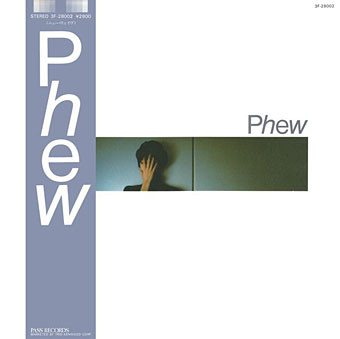 Signal (1981) by Phew.
Movies was produced at Conny Plank's studio, as was this debut album by Japanese singer Phew which features music by Phew, Plank, Holger Czukay and Jaki Liebezeit. An abrasive post-punk number.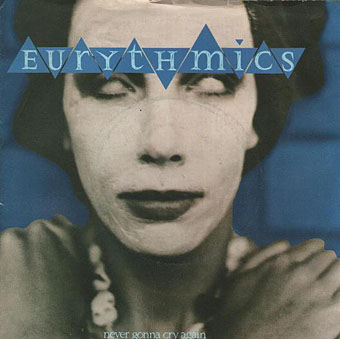 Never Gonna Cry Again (1981) by Eurythmics.
The best song on the group's first album. Another Conny Plank production with Jaki Liebezeit on drums and Holger Czukay on French horn.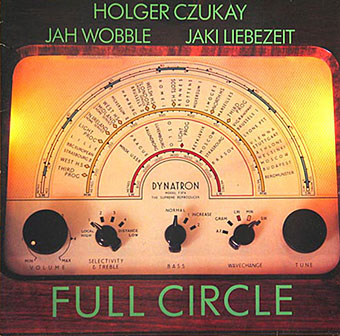 Full Circle R.P.S. (No. 7) (1982) by Holger Czukay, Jah Wobble, Jaki Liebezeit.
Jah Wobble started collaborating with Holger Czukay in the early 80s, and the Full Circle EP was one result. This is one of two pieces designated "R.P.S." (Radio Picture Series) in which Czukay's beloved shortwave transmissions are mixed into the music.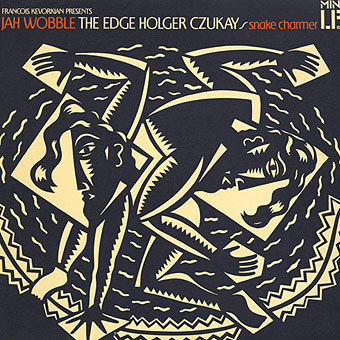 It Was A Camel (1983) by Jah Wobble, Holger Czukay.
Another Wobble/Czukay EP, and one that for some reason has never been reissued. U2's The Edge provides guitar on the opening and closing tracks but not on this piece.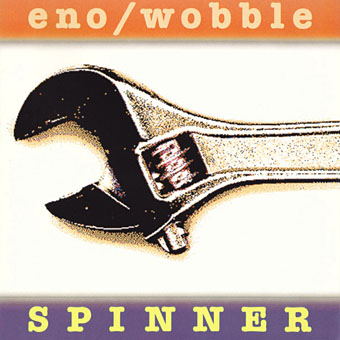 Spinner (1995) by Eno/Wobble.
Wobble's remix/reworking of Eno's Glitterbug soundtracks for Derek Jarman features Jaki Liebezeit on the title track.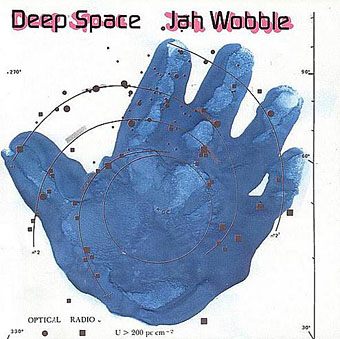 The Immanent (1999) by Jah Wobble.
Liebezeit appears on so many of Jah Wobble's solo albums it's difficult to choose a representative piece. Before Can became Can they were Inner Space so it seems fitting to end with something from Deep Space.
Previously on { feuilleton }
• Can esoterics
• Can soundtracks
• Can's Lost Tapes