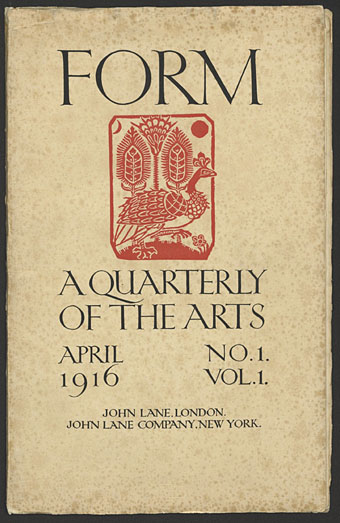 The University of Heidelberg's scanning programme continues to be a source of delight for those of us without professional or financial access to rare book collections. Having recently made the entire run of Der Ochideengarten available, they've added scans of another journal that was on my list of magazines I'd been hoping would eventually turn up online. Form was the first of two short-lived publications edited by Austin Osman Spare from 1916 to 1924, the second being The Golden Hind. Spare and co-editor "Francis Marsden" (Frederick Carter) published two issues of Form before Spare was conscripted in 1917. After the war, publication resumed with two further issues. Spare aficionados have long been familiar with the drawings in these publications, many of which have been reprinted over and over in collections of Spare's art but often with no indication of their original context.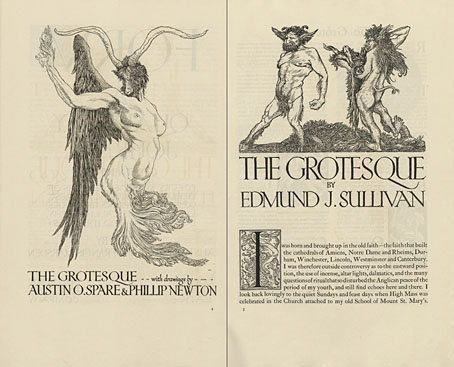 Seeing the drawings in situ like this not only restores the context but also sets them beside the accompanying work by Spare's fellow writers and artists. Some of the other contributors need no introduction—WB Yeats, Robert Graves—while others have been neglected or even forgotten. Most descriptions of Form mention its following in the lineage of The Yellow Book, publisher John Lane having been responsible for both publications. But looking through the first two issues I'd say the model is as much The Savoy, the magazine that Aubrey Beardsley and Arthur Symons put together after The Yellow Book kicked out Beardsley in the wake of the Oscar Wilde trial. Yeats was a contributor to The Savoy, and two other artists present in Form—Charles Ricketts and Charles Shannon—were friends and publishers of Wilde.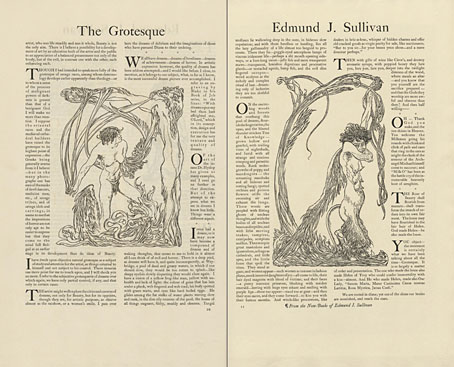 The samples here are mostly Spare's work, and only a small selection at that. Enthusiasts are encouraged to download the PDFs for themselves. I had seen one of these issues before (Alan Moore has an enviable collection of Spare publications) but the rest were magazines I'd been waiting decades to see in full. I'm hoping now that the excellent staff at Heidelberg may have copies of The Golden Hind waiting for similar treatment.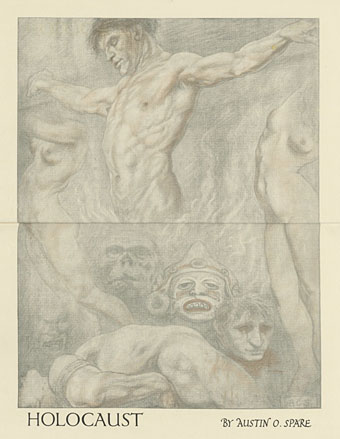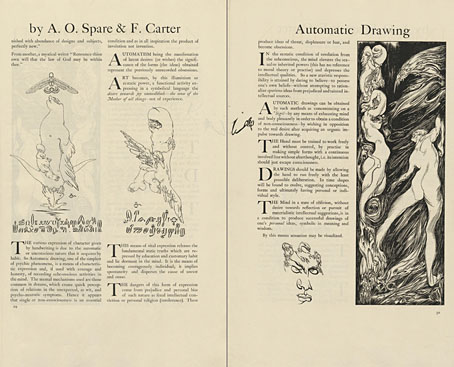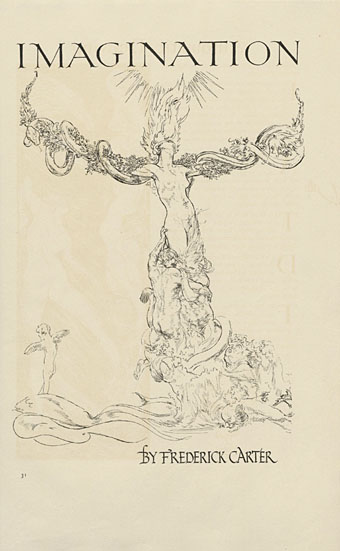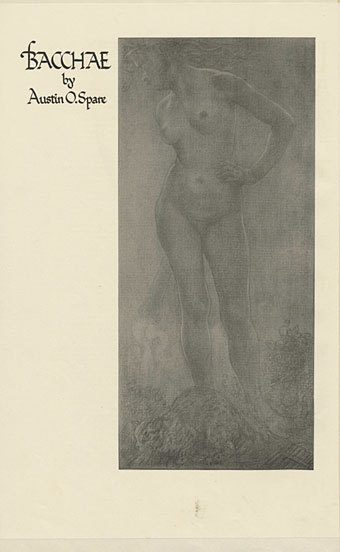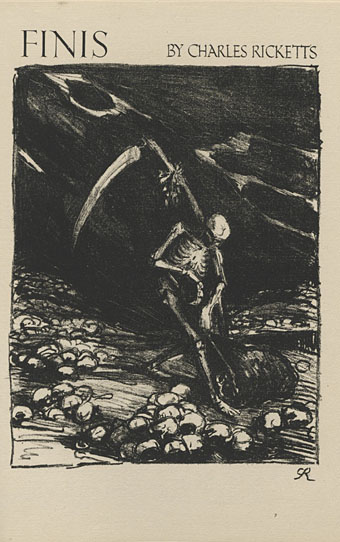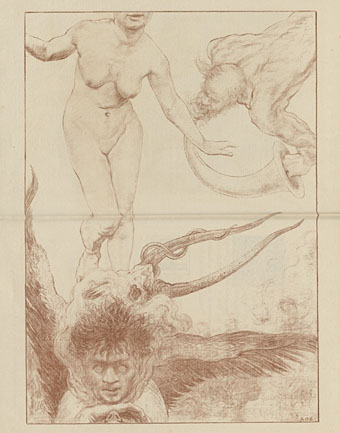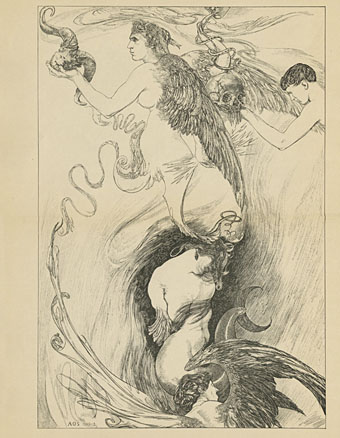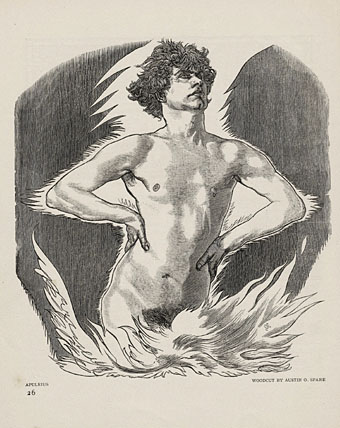 Previously on { feuilleton }
• More Spare things
• A Book of Satyrs by Austin Osman Spare
• Spare things
• Dreaming Out of Space: Kenneth Grant on HP Lovecraft
• MMM in IT
• Abrahadabra
• Murmur Become Ceaseless and Myriad
• New Austin Spare grimoires
• Austin Spare absinthe
• Austin Spare's Behind the Veil
• Austin Osman Spare