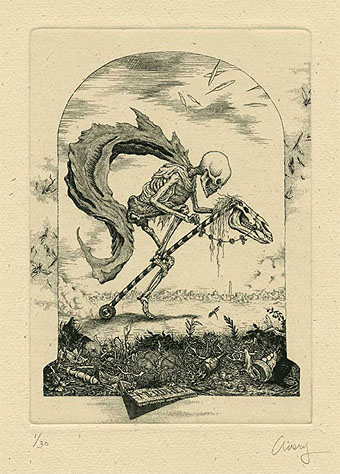 A Post-traumatic History Lesson (2009) by David Avery.
• Last week it was the teaser, this week it's the full thing: When a New Trick Comes Out, I do an Old One / Exit Pantomime Control by Moon Wiring Club, 29-minutes of woozy and degraded psychedelic VHS weirdness.
• Over the summer I watched 32 Robert Altman films. When faced with such a diverse and unpredictable filmography it helps to have a guide; Geoff Andrew suggests where to begin.
• Some tools in the ongoing war against the Agents of the Control Virus: The Best Anonymous VPN Services of 2016.
Sky Blue Press bills Auletris as a work that "breaks many taboos." Fans of [Anaïs] Nin know that she has covered plenty of salacious territory before: tubercular nymphomaniacs, exhibitionists, voyeurs, orgies, gender bending, bondage, bestiality, incest, hermaphroditism, etc. Nin was a pioneer of women's sex writing in English, and all contemporary erotica authors are indebted to her, whether they realize it or not. In the 1940s, she wrote risqué stories for an anonymous private collector at the rate of a dollar a page. Despite how Nin downplayed her bespoke smut as "literary prostitution," compared to other explicit writing of her time in English, hers was revolutionary. The two steamy volumes, Delta of Venus and Little Birds, were not published for the public until the '70s, just after her death, but they were best sellers and set a new standard for erotica.

Laura Frost reviewing Auletris, a book of rare fiction by Anaïs Nin
• HP Lovecraft's Fungi From Yuggoth and Other Poems, a new collection of readings by William E. Hart.
• The Harlan Ellison® Books Preservation Project is on the brink of achieving its Kickstarter target.
• The Haunted Ceiling, a neglected ghost story by HG Wells, is being published for the first time.
• A Quietus Hour Radio Special: Shirley Collins on her favourite songs.
• Kellie Woodson recommends "5 transgressive horror publishers".
• Alice in Wonderland's engravings—a forgotten story in pictures.
• "Alan Moore's Jerusalem is a moveable feast," says Alan Wall.
• Musiceureka: "collecting vinyl in a special way".
• At Dennis Cooper's: Terrarium makers.
• RIP Pauline Oliveros.
• Bye Bye Butterfly (1965) by Pauline Oliveros | Lear (1989) by Pauline Oliveros / Stuart Dempster / Panaiotis | Silence Echoes (1997) by Pauline Oliveros & Randy Raine-Reusch