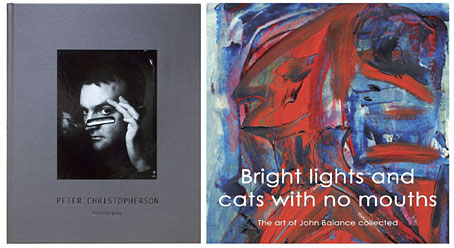 Look at it this way / In ten years' time / Who'll care? / Who'll even remember?
Coil's John Balance died ten years ago today, bringing an end to two decades of a project that, in its earliest stages, was his own solo musical venture. Ten years on, Coil and Balance have hardly been forgotten: in addition to Coil's continuing influence in the music world, Jeremy Reed & Karolina Urbaniak recently announced Altered Balance: A Tribute to Coil, a memorial volume whose publication is followed this week by two Coil-related art books from Timeless Editions:
Peter Christopherson: Photography

The legendary unpublished photographic work of Peter Christopherson. The b/w photos featured in the book run the gamut from personal fetishes to social commentary on 1970s UK, portraits of bands, friends and strangers. There are both snapshots and highly staged scenarios. Approximately 95% of this material is published here for the first time ever. Foreword by Claus Laufenburg and a short personal reminiscence by Thighpaulsandra. B/W hardbound, 27 x 33.5 cm, 284 pages.

Bright Lights And Cats With No Mouths: The Art of John Balance Collected

The first ever extensive overview of art (drawings, paintings and sketches) created by John Balance. The artworks featured in the book are both finished elaborate hallucinatory pieces as well as quick sketches with a good sprinkling of Balance's often underestimated humour. Homages to idols and inspirations next to idiosyncratic magical dreamscapes executed in a wide variety of styles and mediums Compiled by Liam Thomas and Thighpaulsandra. With text by Val Denham and Jeremy Reed. Full colour throughout. 29 x 29 cm, 248 pages.
Both books are limited editions, and given the obsessive nature of Coil collectors they'll probably sell out very quickly. Both volumes are significant, albeit for very different reasons. Peter Christopherson had a long career as a photographer, famously as one-third of the Hipgnosis design partnership, but outside his professional work, and publicity shots for Throbbing Gristle, Psychic TV and Coil, his personal work was always more alluded to than seen. One of the Hipgnosis books mentions his involvement with a group who staged realistic accident and trauma scenes for medical workers but little of this material has been seen until now. Elsewhere in the collection there are shots that resemble some of those that did surface occasionally, also some recurrent obsessions: thuggish youths, violent death, urban dereliction and male bodies. Still no sign of the photos of the Sex Pistols that (we're told) Malcolm McLaren deemed too heavy.
The John Balance book fascinates simply for showing work that was even more hidden, and hardly alluded to at all. John and I did talk about his artistic endeavours once during our sporadic communications—the 3D scenes on the Musick To Play In The Dark albums were his creations using some PC program whose name I forget—but there was never a hint that he'd produced so much. The publisher sent me a link to their preview pages (here & here) so a few samples follow.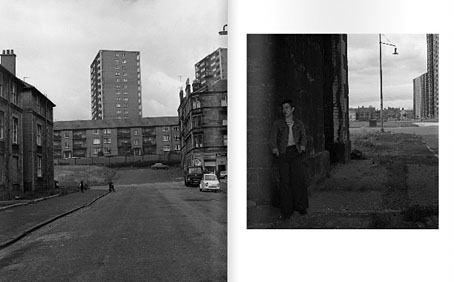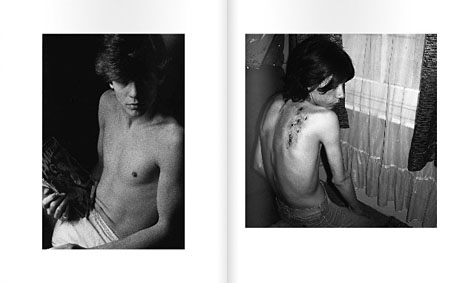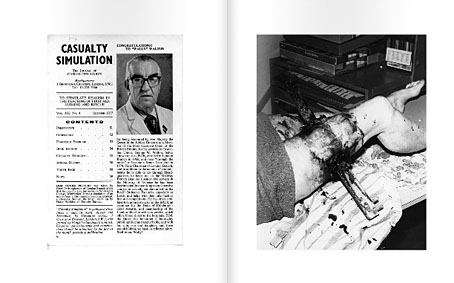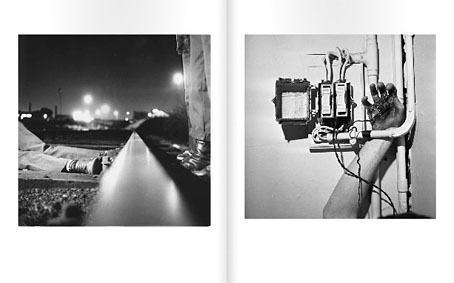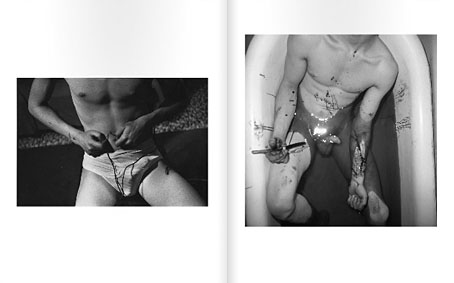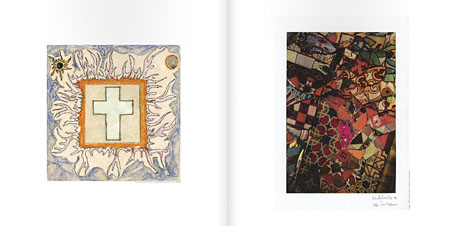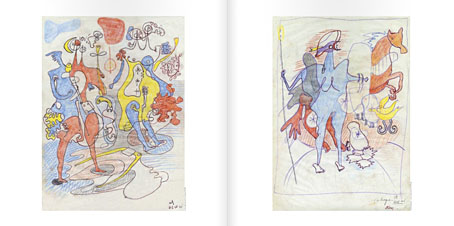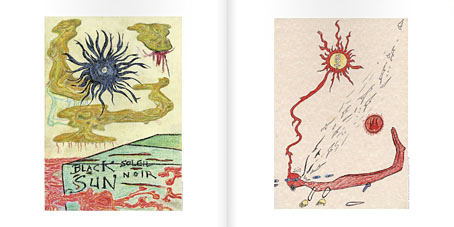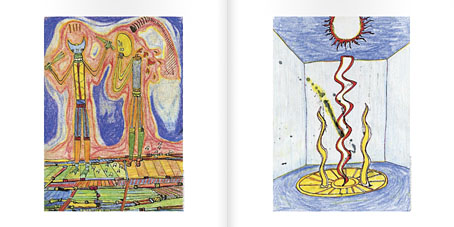 Previously on { feuilleton }
• TV Wipeout
• Val Denham album covers
• Peter Christopherson, 1955–2010
• Gristleism
• A=P=P=A=R=I=T=I=O=N
• In the Shadow of the Sun by Derek Jarman
• The Angelic Conversation
• The Final Academy