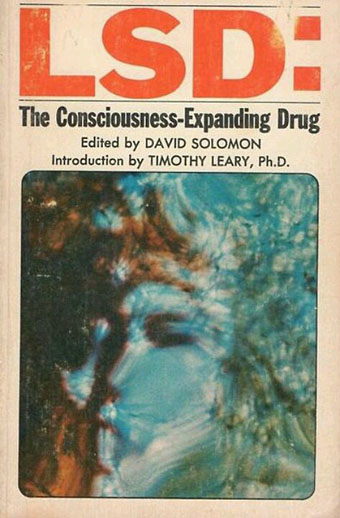 LSD: The Consciousness-Expanding Drug (1964).
From serious scientific study, to tabloid concern, to psychedelic exploitation…a brief evolution of acid-related cover art in books and magazines. These are mostly American titles so who knows what else has yet to be rediscovered.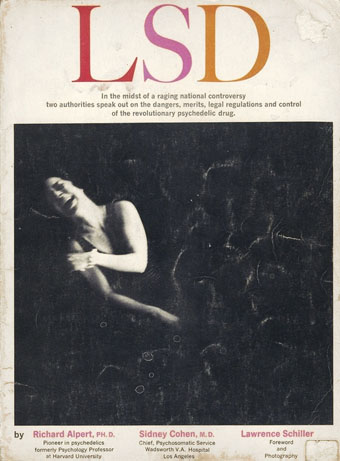 LSD (1966) by Richard Alpert & Sidney Cohen.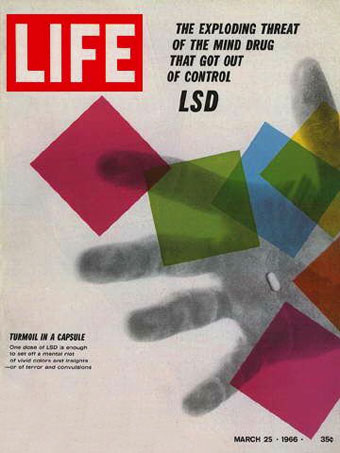 LIFE, March 25th, 1966.
See inner pages here.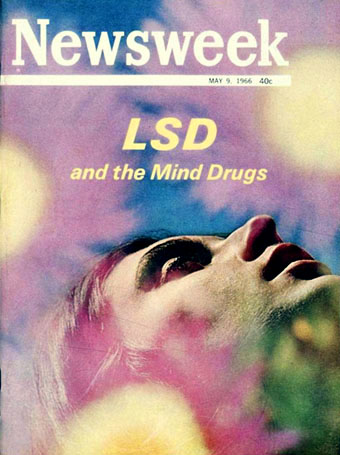 Newsweek, May 9th, 1966.
See inner pages here.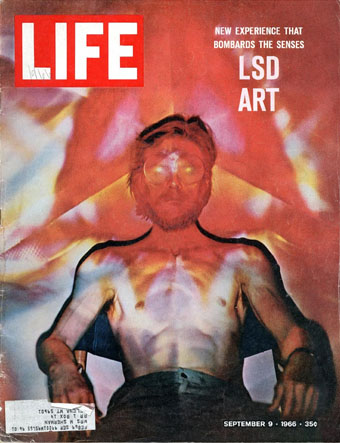 LIFE, September 9th, 1966.
See inner pages here.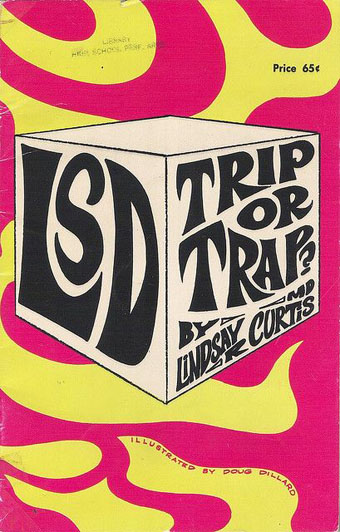 LSD : Trip or Trap? (1966) by Lindsay R. Curtis.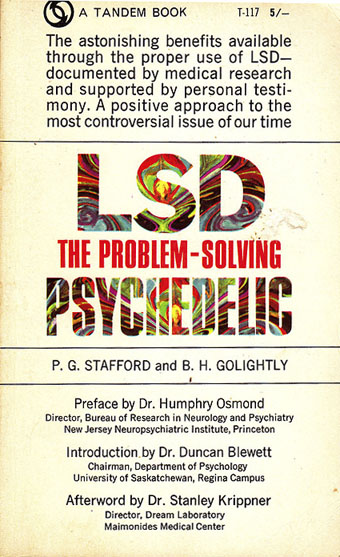 LSD: The Problem-Solving Psychedelic (1967) by PG Stafford & BH Golightly.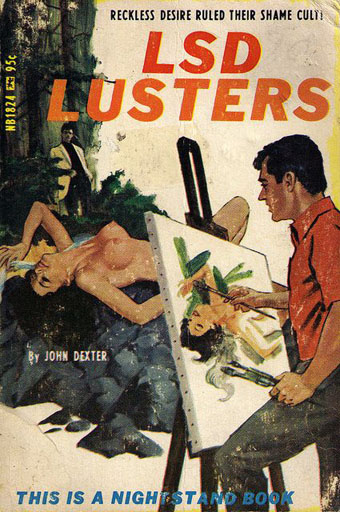 LSD Lusters (1967) by John Dexter. Art by Darrel Millsap.
Reckless desire ruled their shame cult!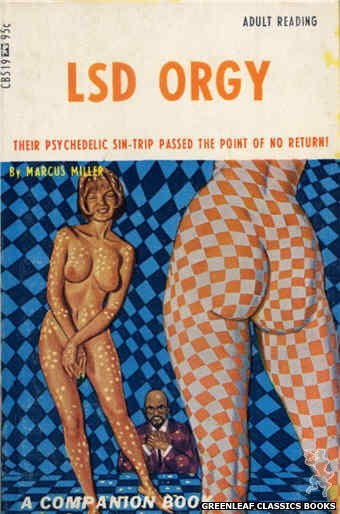 LSD Orgy (1967) by Marcus Miller. Art by Ed Smith.
Their psychedelic sin-trip passed the point of no return!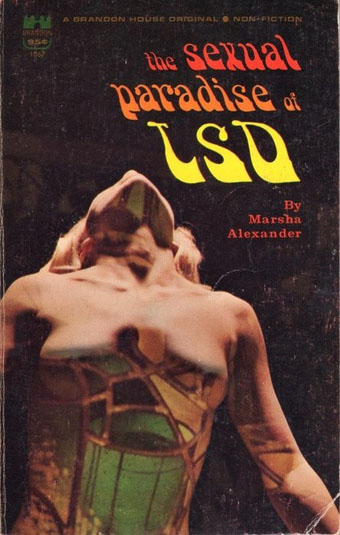 The Sexual Paradise of LSD (1967) by Marsha Alexander.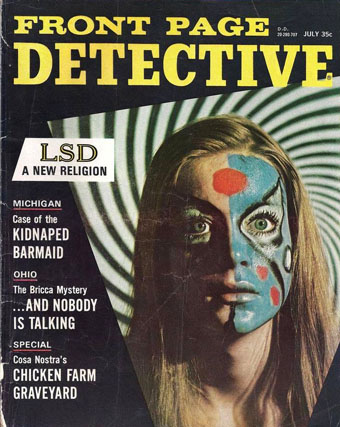 Front Page Detective, July 1967.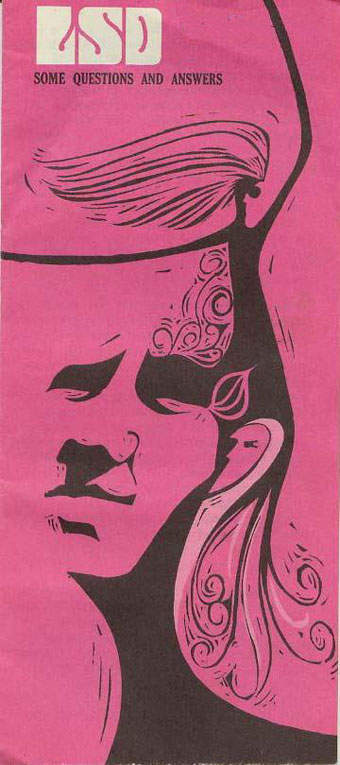 LSD: Some Questions and Answers (1969).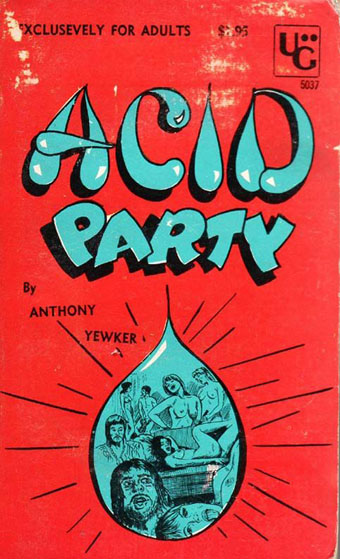 Acid Party (1969) by Anthony Yewker.
"Exclusevely"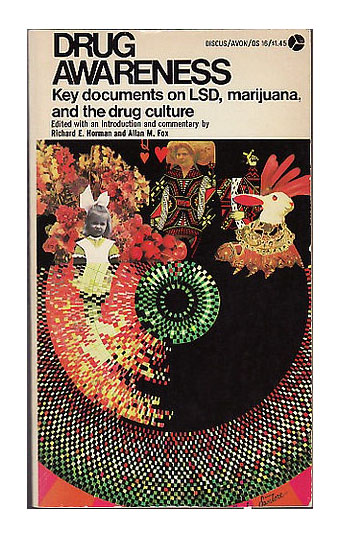 Drug Awareness (1970) by Richard E. Horman & Allan M. Fox.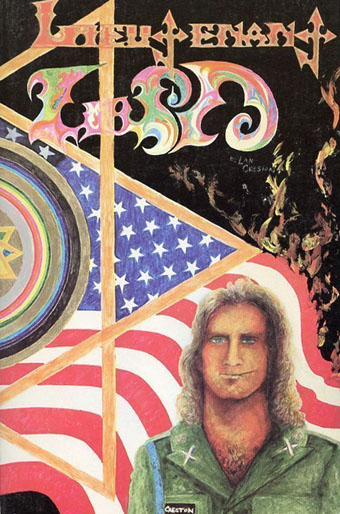 Lieutenant LSD (1971) by Lan Creston.
A self-published memoir.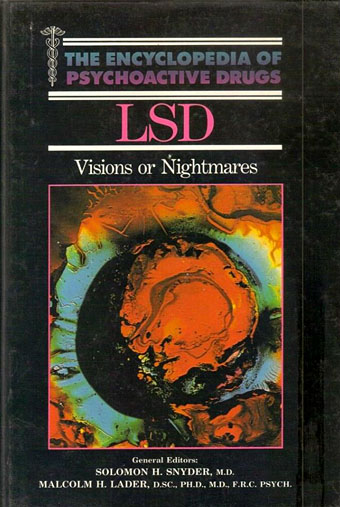 LSD: Visions or Nightmares? (1988).
Elsewhere on { feuilleton }
• The book covers archive
Previously on { feuilleton }
• Lyrical Substance Deliberated
• The Art of Tripping, a documentary by Storm Thorgerson
• Enter the Void
• In the Land of Retinal Delights
• The art of LSD
• Hep cats