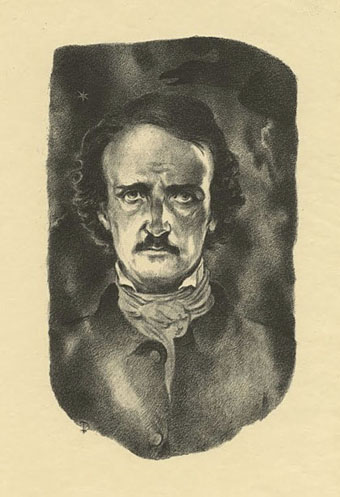 Halloween approaches. Edgar Allan Poe illustrators are legion—some of the better ones appeared here a couple of years ago (see the links below)—but I'd not seen these lithographs by Hugo Steiner-Prag (1880–1945) before. Steiner-Prag was an ideal illustrator for Gustav Meyrink's The Golem so it's a pleasure to see him addressing Poe's poems. All the prints are from a collection at the Google Art Project which includes one of the Golem illustrations plus a set for The Tales of Hoffmann.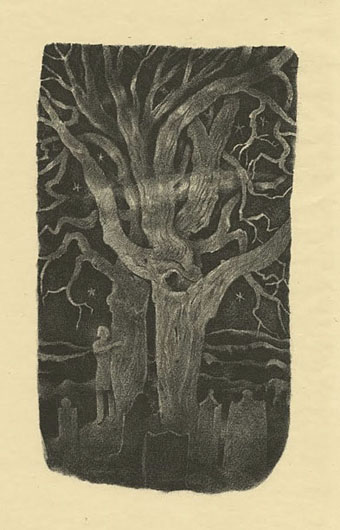 Spirits of the Dead.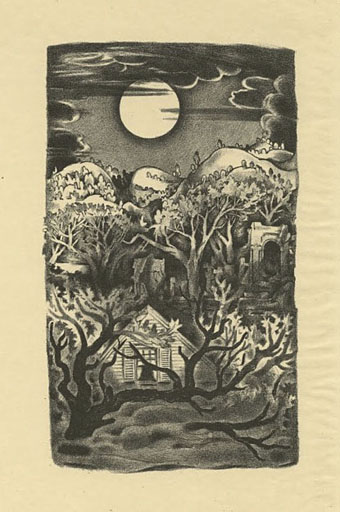 The Sleeper.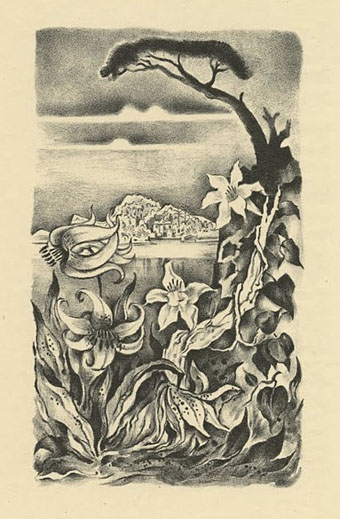 To Zante.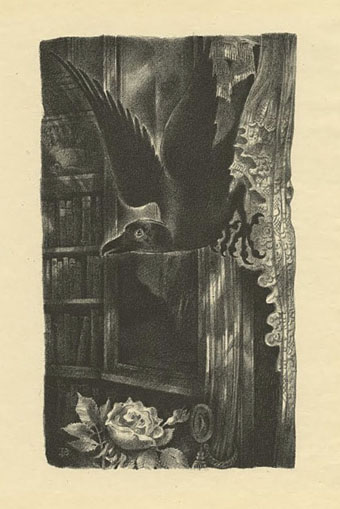 The Raven.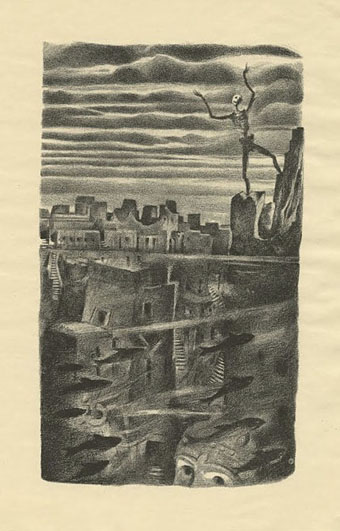 The City in the Sea.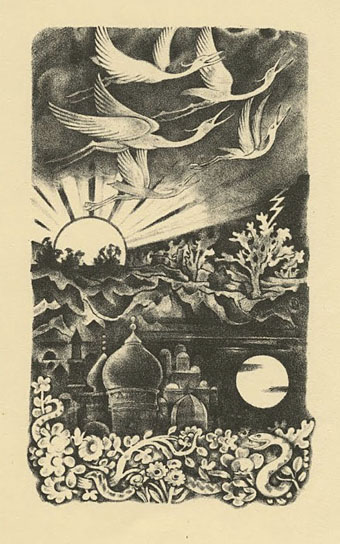 Tamerlane.
Dreamland.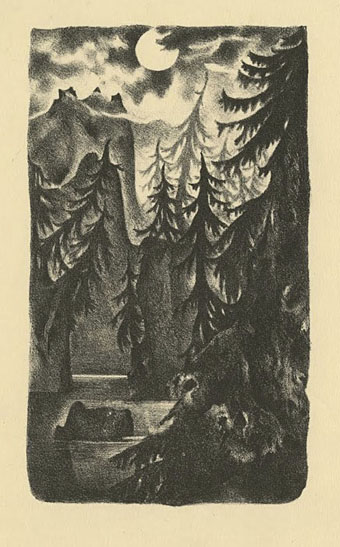 The Lake.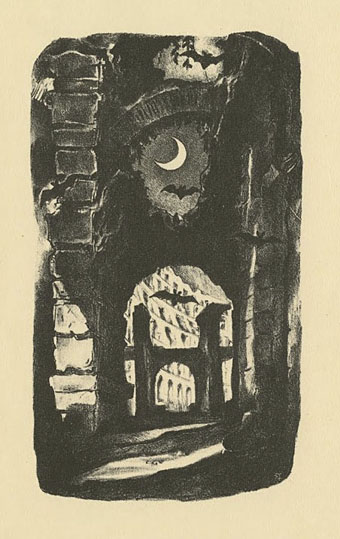 The Coliseum.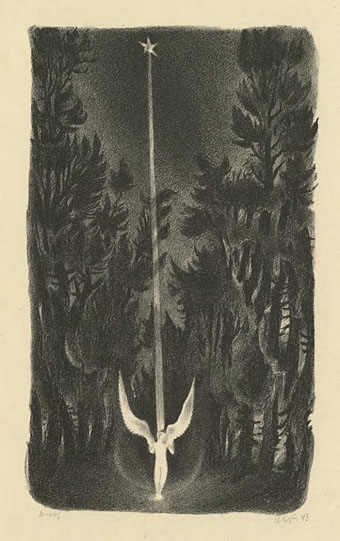 Ulalume.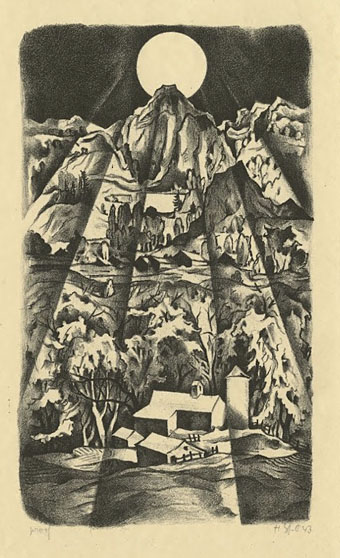 Fairy-land.
Elsewhere on { feuilleton }
• The illustrators archive
Previously on { feuilleton }
• Burt Shonberg's Poe paintings
• Illustrating Poe #5: Among the others
• Illustrating Poe #4: Wilfried S?§tty
• Illustrating Poe #3: Harry Clarke
• Illustrating Poe #2: William Heath Robinson
• Illustrating Poe #1: Aubrey Beardsley
• Poe at 200
• The Tell-Tale Heart from UPA
• William Heath Robinson's illustrated Poe
• Hugo Steiner-Prag's Golem