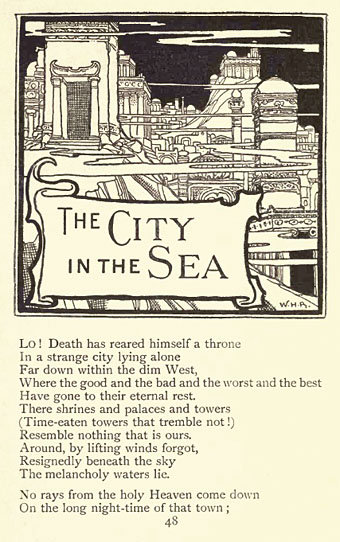 Another gem from the Internet Archive collection of scans from North American libraries. This edition of the poems of Edgar Allan Poe from 1900 was illustrated by William Heath Robinson (1872–1944), an artist whose later drawings of quirky inventions have completely overshadowed his earlier books, as well as the work of his equally talented older brother, Charles. I'm probably in the minority in preferring Heath Robinson's book illustration to his later works, and this edition of Poe is a superb example of his mastery of line and space. It can't compete with Harry Clarke's Poe, of course, but then neither can anything else. WHR wasn't really suited to the darker side of literature but he acquits himself here far better than Arthur Rackham did when he attempted his own Poe collection in 1935.
• Bud Plant's W Heath Robinson page
• W. Heath Robinson's fairy tale illustrations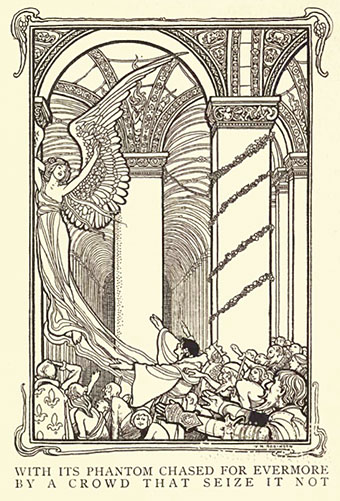 The Conqueror Worm.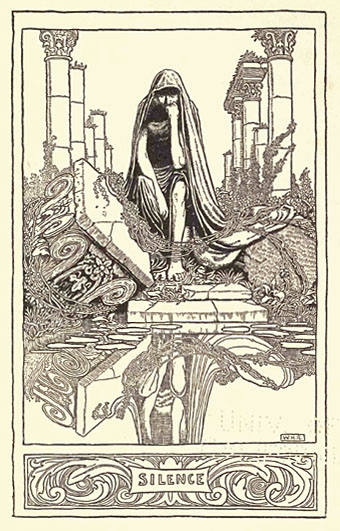 Elsewhere on { feuilleton }
• The illustrators archive