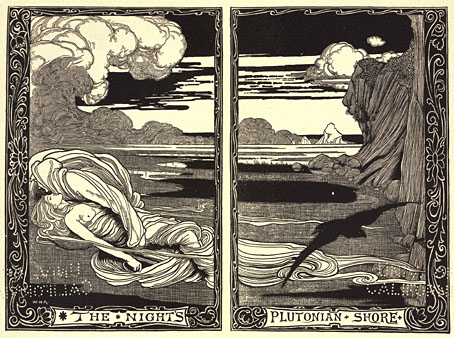 The Raven.
Some of these drawings have been featured here before but they're always worth seeing again. One of the problems for the early illustrators of Poe was a lack of sympathy among many of them for the author's doom-laden Romanticism. It's a shame that Aubrey Beardsley didn't try illustrating some of the poems, as William Heath Robinson does here, Poe's verse is significantly lighter in atmosphere than his stories.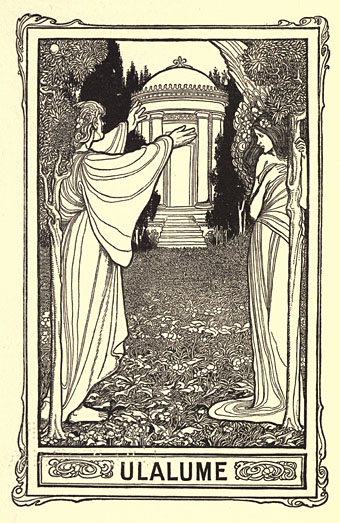 Ulalume.
This collection is from 1900 and I much prefer this style of Robinson's to the later comic inventions which made him a household name. The complete book can be found at the Internet Archive. For a very different interpretation of Poe's poems, Golden Age Comic Book Stories just posted the 1912 Edmund Dulac edition.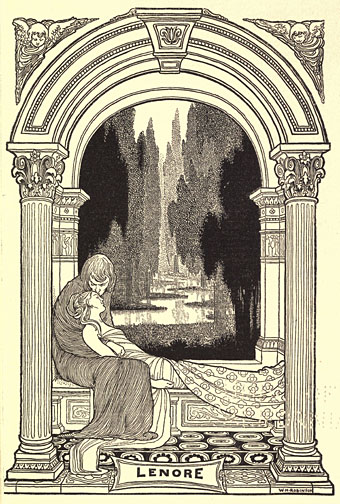 Lenore.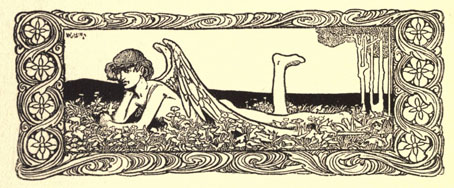 A Valentine.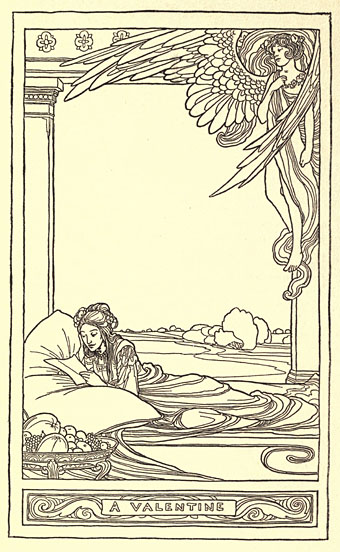 A Valentine.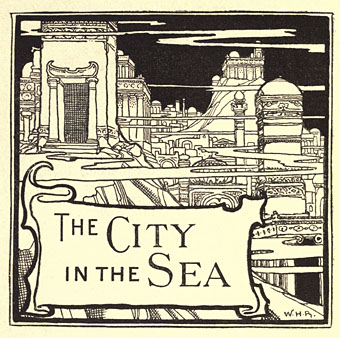 The City in the Sea.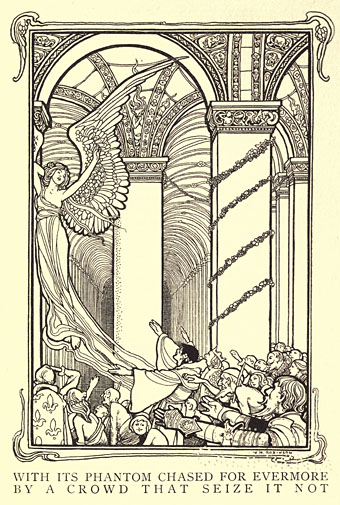 The Conqueror Worm.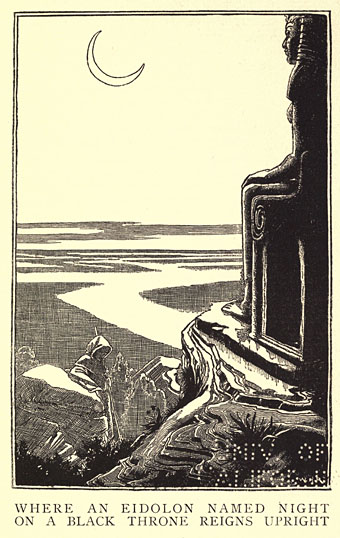 Dreamland.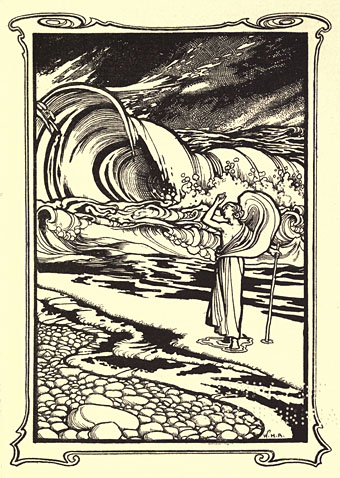 A Dream within a Dream.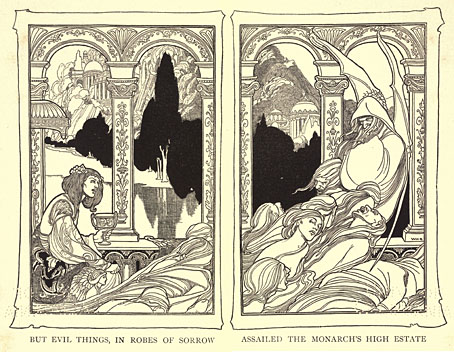 The Haunted Palace.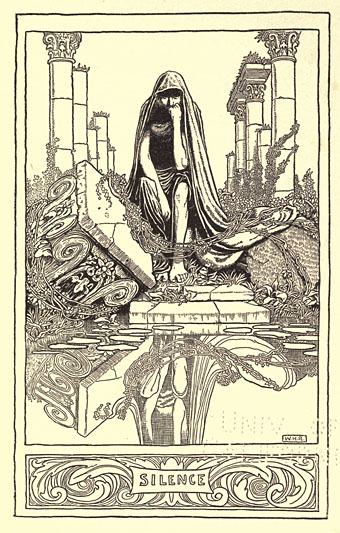 Silence.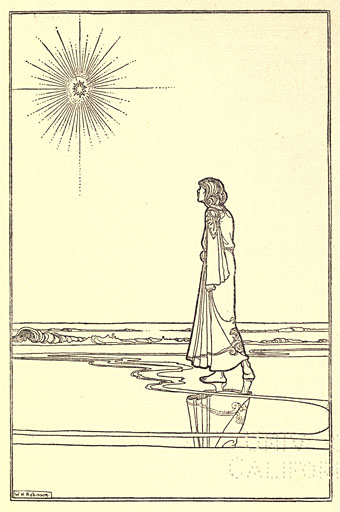 Evening Star.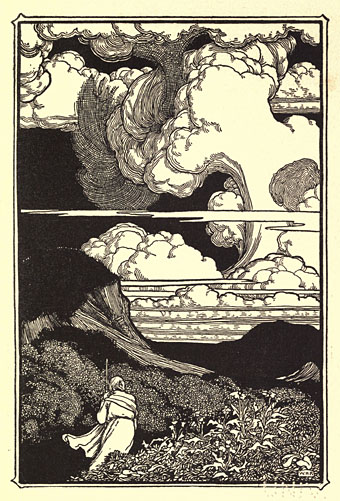 Alone.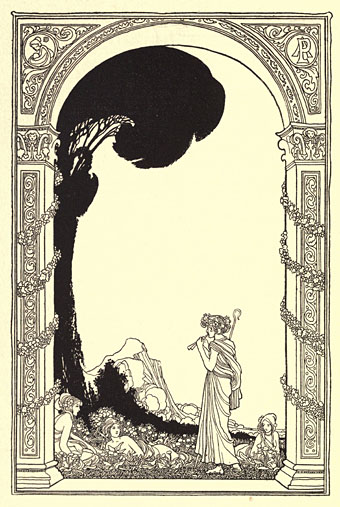 The Poetic Principle.
Elsewhere on { feuilleton }
• The illustrators archive
Previously on { feuilleton }
• Illustrating Poe #1: Aubrey Beardsley
• Poe at 200
• William Heath Robinson's Midsummer Night's Dream