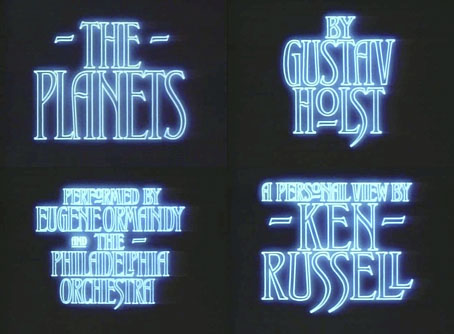 This 1983 film from Ken Russell bears comparison with Michael Powell's film of Bluebeard's Castle in being another television adaptation by a famous director of a well-known piece of music that few people have heard about or managed to see. (Derek Jarman often spoke of Powell and Russell as two rare talents frequently ignored or slighted in their own country.) Russell's film was made specially for The South Bank Show, the weekly arts programme of the ITV network in Britain. As with most South Bank Show films it was screened once then vanished into the archives. There was a later laserdisc release in the US but laserdiscs are now as redundant as CD-ROMs. I've yet to hear of a DVD release.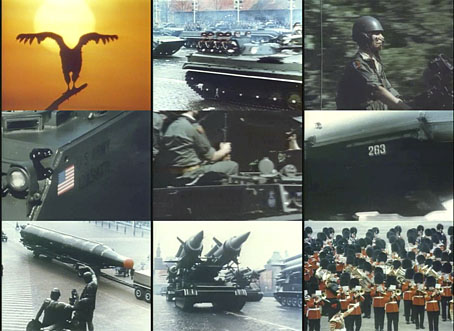 Mars, the Bringer of War.
The Planets was Russell's first film after Altered States (1980), and shares some of that feature's cosmic moments, especially in the Neptune section. The Planets also seems heavily indebted to Godfrey Reggio's Koyaanisqatsi which had been released to great acclaim the year before. Where Reggio matched unique shots to a unique score by Philip Glass, Russell produced a collage work that matches stock footage to each section of the Holst suite. The result is very effective in places, although after subsequent decades of music videos and YouTube mixology the effect is less impressive than it was when first broadcast. Among the hundreds of images some familiar Russell obsessions appear: Nazis, naked women and the inevitable crucifixion. I don't think he managed to get any nuns into this one but the Pope gives a Catholic flavour to the Uranus section. Since the whole piece is wordless it's left to the viewer to decide how much these juxtapositions are ironic or sincere. The music is performed by the Philadelphia Orchestra conducted by Eugene Ormandy.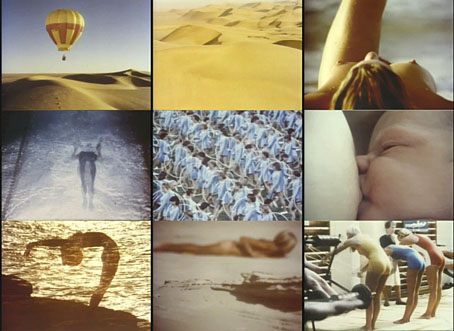 Venus, the Bringer of Peace.
The Planets can't be viewed on YouTube at the moment, probably for the usual copyright reasons, but there is a watchable copy on this Russian video site. Given the quantity of recordings of The Planets it's understandable if there isn't a great demand for Russell's version but it still seems unfairly overlooked.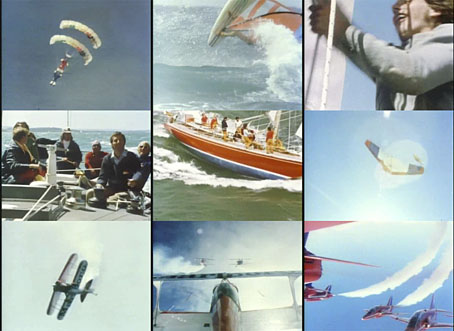 Mercury, the Winged Messenger.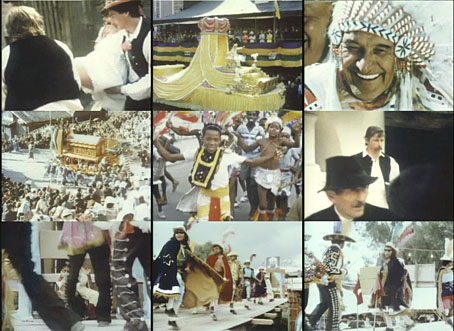 Jupiter, the Bringer of Jollity.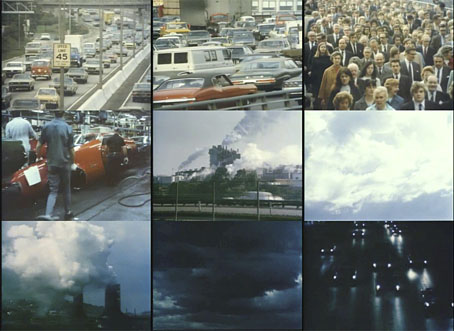 Saturn, the Bringer of Old Age.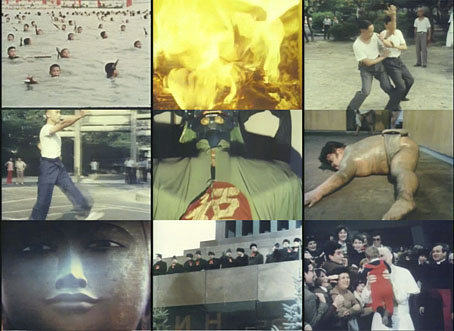 Uranus, the Magician.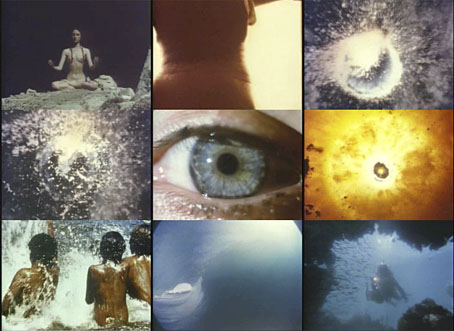 Neptune, the Mystic.
Previously on { feuilleton }
• Devils debris
• The Devils on DVD
• Ken Russell, 1927–2011
• Salome's Last Dance