Watching Powell and Pressburger's The Tales of Hoffmann (1951) again at the weekend it occurred to me that the second act, The Tale of Giulietta, is the closest British cinema gets to the extravagant weirdness of Fellini Satyricon. Or it was until Velvet Goldmine… Lavish costumes and artificial decor, feasts, orgies, lust, betrayal, sorcery, a duel…it's all there, even a spot of androgyny if you count Pamela Brown's role as Nicklaus.
• Ludmilla Tchérina as Giulietta
• Robert Helpmann as Dapertutto
• Robert Rounseville as Hoffmann
• Léonide Massine as Schlemil
• Pamela Brown as Nicklaus
If this is on YouTube I don't want to know. Do the artists a favour, watch their work on DVD.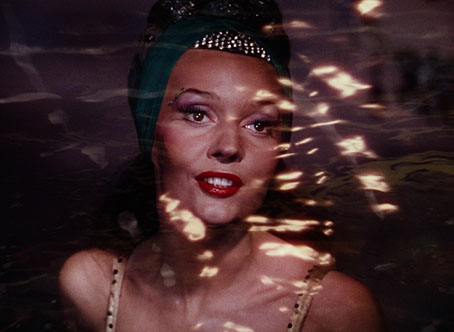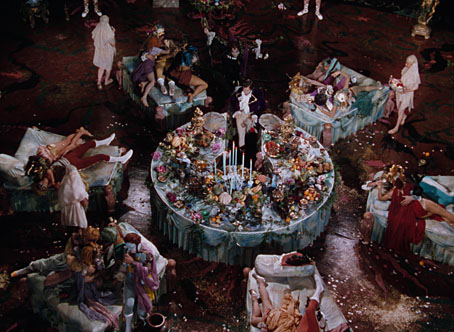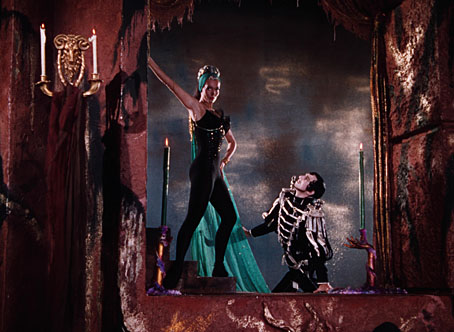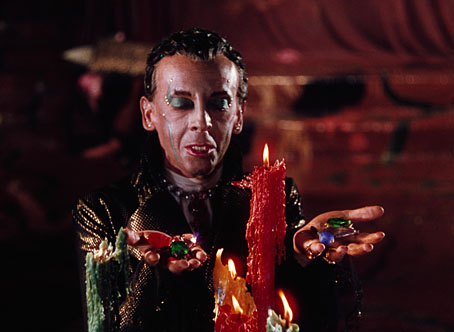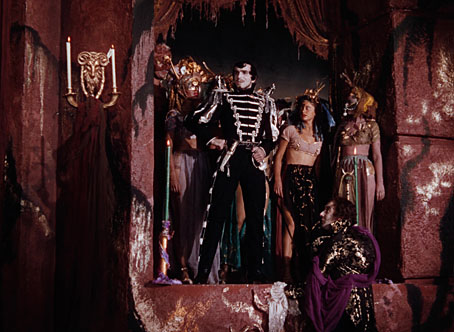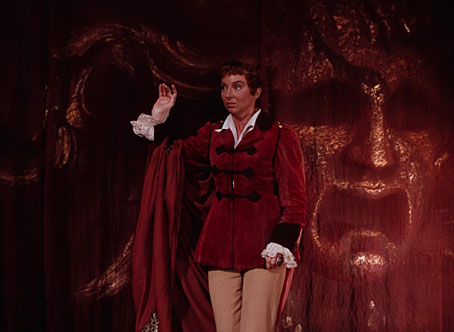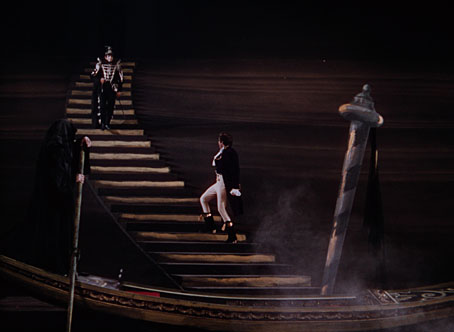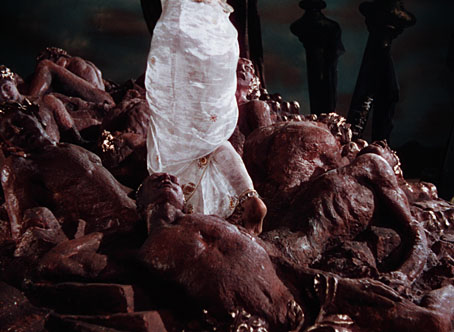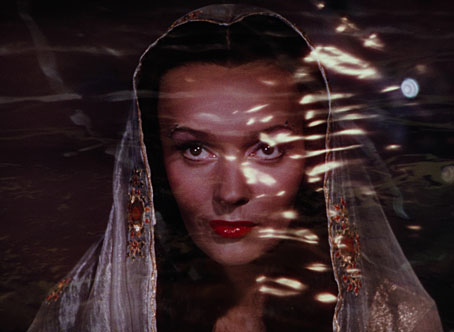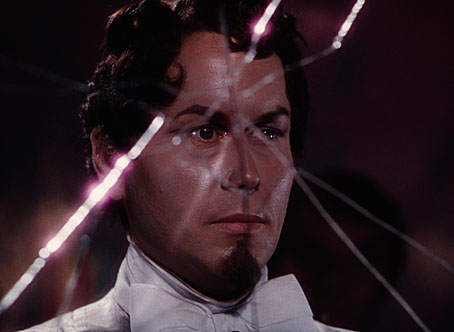 Previously on { feuilleton }
• Diaghilev and the Ballets Russes