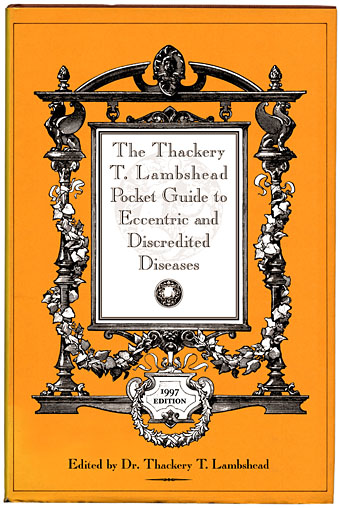 The Boojum Press edition of the Guide (1997).
(Frame supplied by Mark Roberts.)
A few days ago we had the CD cover meme which encourages people to create cover designs for invented groups generated by random means. In a similar vein but minus the random element there's the growing selection of books by reclusive author Constance Eakins. A Flickr pool has been established for newly-discovered Eakins volumes and you can read more about the mysterious writer here.
This flourishing of pasticheury encourages me to post some of the cover designs I created for the various editions of The Thackery T Lambshead Pocket Guide to Invented and Discredited Diseases, a fake disease guide published in 2003 and edited by Jeff VanderMeer and Mark Roberts. The anthology featured a host of notable contributors and was great fun to work on. Although these were done in colour, they were all printed in black & white inside the book, with a shrunken glimpse of the colour versions on the rear of the dust jacket. My jacket design wasn't used on subsequent printings so this is the first many people will have seen of these.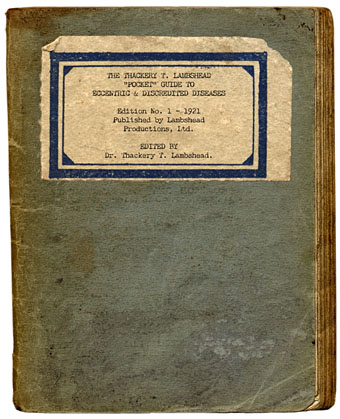 The first edition (1921).
I'd forgotten about this until I went back through the working files, the original version of the first edition…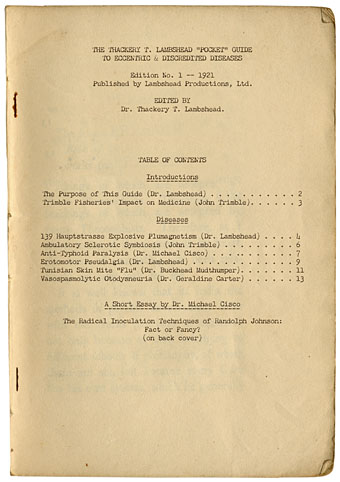 …which was then simplified to look like a collection of stapled typewritten sheets.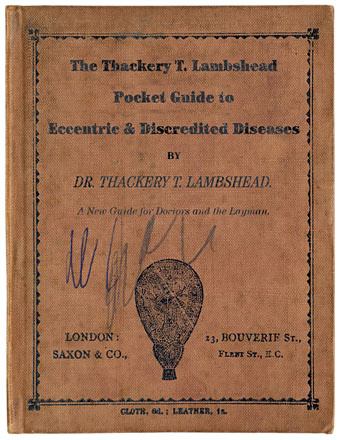 An early bound edition; 1920s?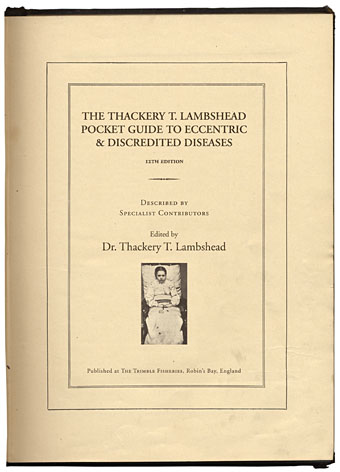 The Trimble Fisheries edition (1932).
Title page of the "Coronation Edition" (1953).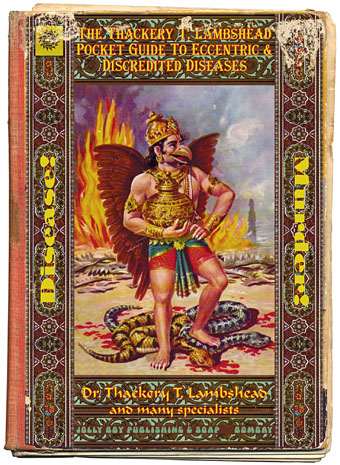 The Jolly Boy (India) edition (1975).
(Birdman illo supplied by Jeff VanderMeer.)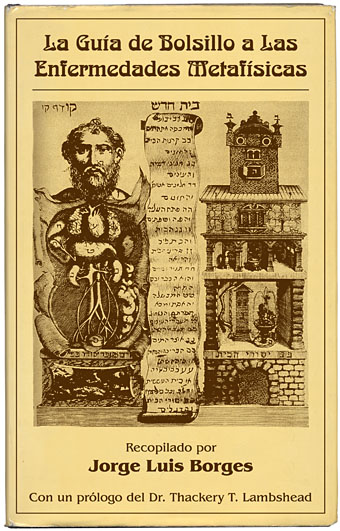 The Spanish language edition compiled by Jorge Luis Borges (1977).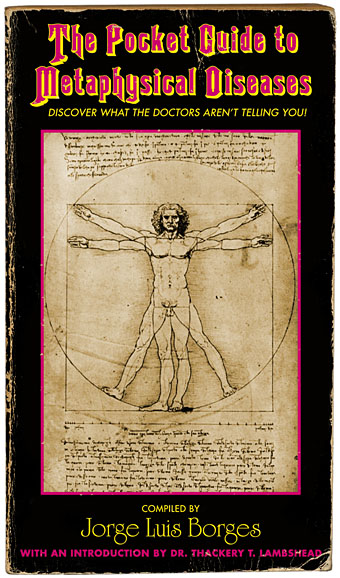 A paperback reprint of the Borges edition (1979).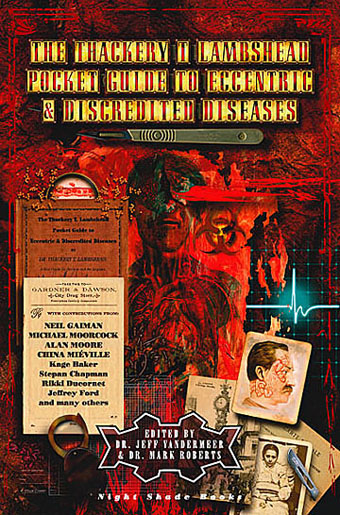 And so to my dust jacket from 2003.
Elsewhere on { feuilleton }
• The book covers archive
Previously on { feuilleton }
• The CD cover meme
• My pastiches