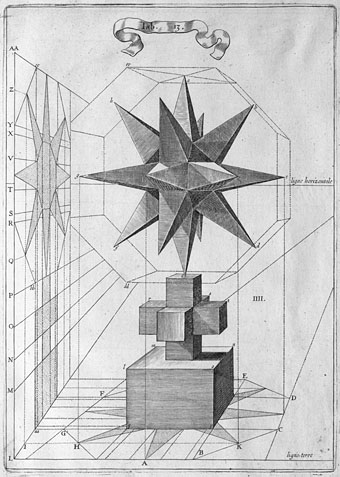 La Perspective Curieuse (1663) by Jean François Nicéron. From Curious Perspectives at BibliOdyssey.
• 1612 Underture is a forthcoming album by The Eccentronic Research Council and Maxine Peake which extends the electronics + occult concept to encompass Kraftwerk and the Pendle Witches. The Quietus has a review of their album, and an interview and report about a recent live performance (I missed the latter, unfortunately), while the Guardian's interview with the splendid Ms Peake reveals that "musically, her tastes range from Japanese black metal, garage rock and folk, to techno and psychobilly." The famous Lancashire witches also happen to be the subject of Jeanette Winterson's latest novel, The Daylight Gate.
• Yet more Marker: The Owl's Legacy: Chris Marker's 13-Part Search for Western Culture's Foundations in Ancient Greece, and J. Hoberman on The Lost Futures of Chris Marker.
• Dr Oliver Sacks talks about how hallucinogenic drugs helped him empathize with his patients.
Paulo Coelho's ill-judged Joyce-bashing has made him a butt of scorn this week, but he's a safe target because, with books that multitask a little too openly as self-help manuals, he's not so clubbable. Unlike, say, Ian McEwan, who not-that-differently declared against "the dead hand of modernism", for all the world as if the dominant literary mode in post-war England was Steinian experimentation or some Albion Oulipo, against which young Turks hold out with limpidly observed interiority, decodable metaphors, strained middle-class relationships and eternal truths of the human condition(TM).

China Miéville on the always contentious future of the novel.
• The Foliate Head: a new book by Marly Youmans with illustrations by Clive Hicks-Jenkins.
• Hysterical Literature: Session Two: Alicia reads from Leaves of Grass by Walt Whitman.
• Dreaming in Dirigibles: The Airship Postcard Albums of Lord Ventry.
• The Art of the Literary Fake (with Violin) by Jeff VanderMeer.
• RIP Neil Armstrong, first human on the Moon.
• Macho Man: Morgan Meis on Robert Hughes.
• Book covers by Hannes Bok.
• Lunar Rhapsody (1947) by Dr Samuel J. Hoffman | Lunar Musick Suite (1976) by Steve Hillage | Back Side Of The Moon (Steve Hillage's Under Water Deep Space Remix) (1991) by The Orb.