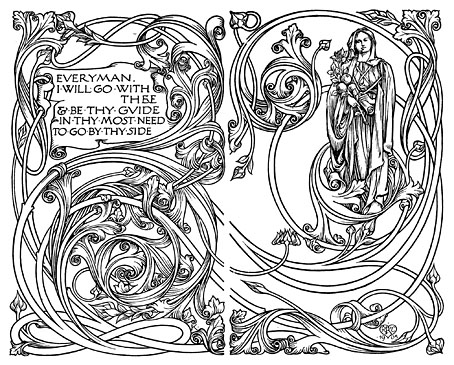 Endpaper design by Reginald L Knowles for JM Dent's Everyman's Library series.
A few of the many illustration samples to be found in The Art of the Book, an overview of book design published in 1914. The editor was Charles Holme, also the editor of leading art magazine The Studio from whose contents and resources books such as this were easily compiled. The Internet Archive has a collection of Holme's books, and this particular volume includes work from Hungary and Sweden, two countries which are often overlooked in creative surveys. I've selected illustrations here but the book contains many examples of binding design and page layouts.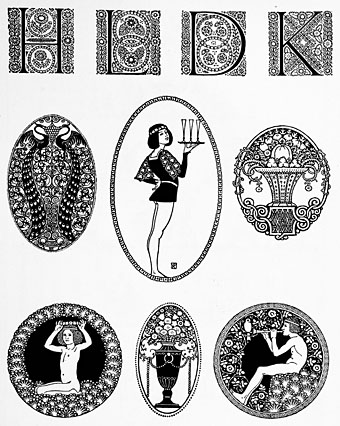 Initial letters and ornaments by Friedrich Wilhelm Kleukens.