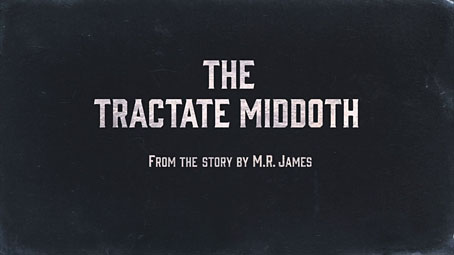 The recent interest in the BBC's Ghost Story for Christmas series has been a thing of mixed blessings, as is often the case when nostalgia fuels a reappraisal. On the one hand aficionados such as myself no longer have to hoard and swap rare tapes or video files now that the BFI has made all the films available on DVD; the interest in those films, and in similar works, has had the additional benefit of resurrecting related TV dramas and series such as Dead of Night (1972), and Leslie Megahey's exceptional Schalcken the Painter (1979).
On the debit side, the revival of the series in 2005 has been a patchy affair, with results ranging from the very good (A View from a Hill), to the not-so-bad (Number 13), to the disgracefully bad (the 2010 adaptation of Whistle and I'll Come to You). All these dramas continue the tradition of adapting stories by MR James, a writer whose work is now the first choice for any future stories in the series, and whose oeuvre overshadows that of other possible candidates for adaptation. Whether this last development is a good or bad one depends on your view of James's fiction.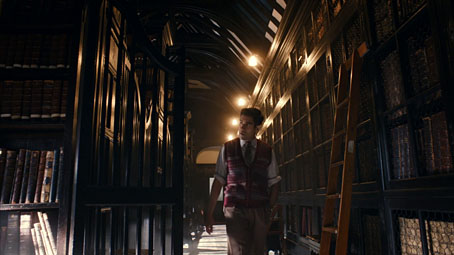 Sacha Dhawan among the dusty tomes.
This year we had a new James adaptation, The Tractate Middoth, written and directed by Mark Gatiss, followed by an hour-long documentary about MR James which Gatiss presented. Gatiss and his League of Gentlemen colleagues have been vocal in their enthusiasm for the British film and television ghost story, and for its literary antecedents: last year the team contributed a commentary track to the recent reissue of Blood on Satan's Claw; League writer Jeremy Dyson has an essay in the BFI's DVD/BR release of The Innocents; Reece Shearsmith has recorded several readings of Robert Aickman's superb short stories; Dyson directed, and Gatiss acted in, The Cicerones (aka The Guides, 2002), an adaptation of an Aickman story. The latter was well-intentioned but a short running time combined with a very literal transcription of Aickman's ambiguities made for a disappointing end result. The Cicerones made me apprehensive for what we might see with The Tractate Middoth but I'm pleased to report that all concerns were unfounded: Gatiss's film is not only the best MR James adaptation since The Ash Tree (1975) but is the best film in this series since The Signalman in 1976. (Although Schalcken the Painter was screened during Christmas 1979 it wasn't intended as a continuation of the Christmas ghost stories.) This bodes well for the future of the series, and confirms the importance of having a writer and director with a sympathy for the material.