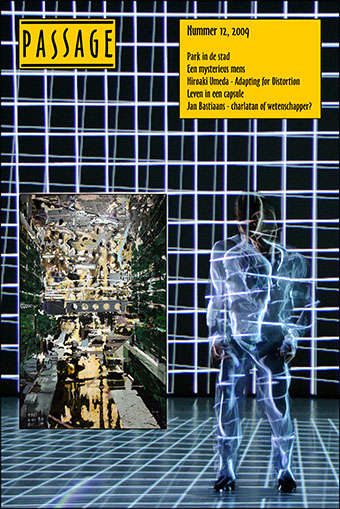 Ed Jansen writes again to notify me that the latest number of his web magazine, Passage, is now online, about which he says:
In Passage nr. 12 there are articles about a 17th century garden in The Hague, about the mysterious visit to The Hague by the Comte De Saint Germain. Was he really a enlightened man or a fraud? If you're an occultist you'll tend to believe the first, the historian thinks otherwise. Then there are the photos of the dancer and performer Hiroake Umeda. Strange movements underlined by light-effects. Living in a Capsule is a combination of the paintings by the Dutch artist Tjebbe Beekman and the work of J.G. Ballard. Lastly there is an article about Jan Bastiaans, the doctor who experimented with LSD to 'free' the victims of the concentration camps of the nightmares and repressed memories.
Once again the text content is in Dutch but that doesn't exclude all visitors here. I hadn't come across the work of Tjebbe Beekman before. His paintings of urban desolation are indeed a good match for one aspect of Ballard's work, and they make an interesting contrast with Dick French's earlier views of the author's Drowned World.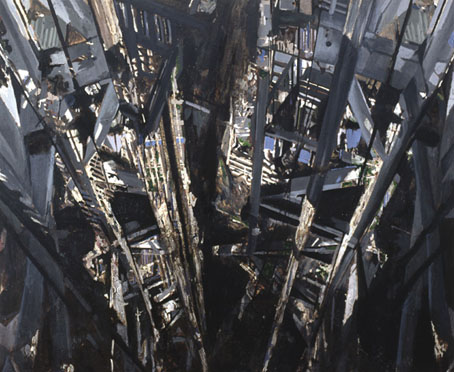 Trust by Tjebbe Beekman (2005).
Previously on { feuilleton }
• Drowned Worlds
• Passage 11
• Passage 10