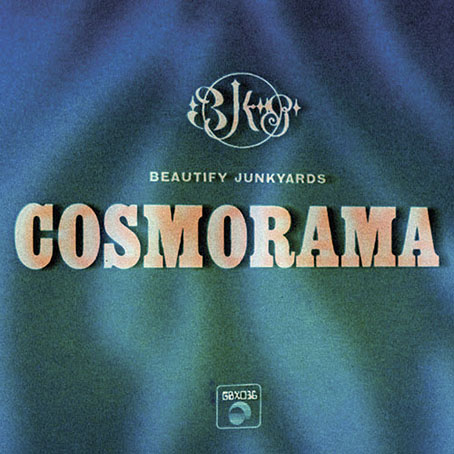 The next release on the Ghost Box label, Cosmorama is "tropicalia tinged psychedelic dream pop" by Beautify Junkyards. The album will be available in January. Design, as always, is by Julian House.
• Reading a review of John Gray's Straw Dogs several years ago I remember thinking facetiously that Gray should write a follow-up about cats. (Straw Dogs isn't a book about dogs.) The joke is on me with the publication of Gray's latest, Feline Philosophy: Cats and the Meaning of Life. I should set up as a literary agent.
• All you need is doom: Plague Notes, Unnamed, Unknown, A Finger Dragged Through Dust, the debut album from My Heart, an Inverted Flame, is released on the 11th of this month. "Absolutely NO guitars were used in the casting of these drone metal voidscapes." Excellent work.
• What a difference a week makes: "A Utah monolith enchanted millions and then it was gone, leaving mysteries behind."
• En Pleine Mer: The underwater landscapes of Eugen von Ransonnet-Villez, 1867.
• Imaginative drawings of travel during a pandemic lockdown by Oscar Oiwa.
• The beauty of starling murmurations as photographed by Søren Solkær.
• Cosmic Dancer: Alice Finney on the strange world of Michael Clark.
• Mix of the week: Invaders by The Ephemeral Man.
• Cosmos (1972) by Bruno Menny | Gliding Thru The Cosmophonic Dome (1981) by Bernard Xolotl | Radio Cosmos (1981) by Ippu-Do