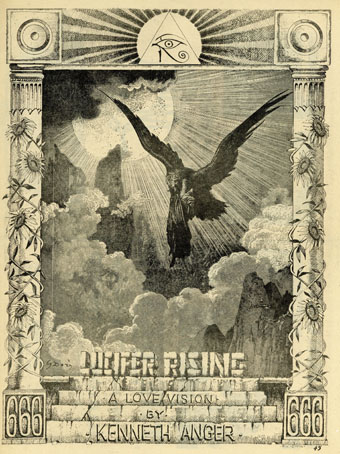 Good to find such a pristine reproduction of this Rick Griffin poster. Kenneth Anger commissioned the design in 1967 when he was putting together a package of promotional items to stimulate the interest of potential investors in his new film. Bill Landis in the unofficial Anger biography says the ploy was a successful one, investors were forthcoming although it would be several years before Anger had enough footage for the ill-fated first version of Lucifer Rising to appear in public. While we're on the subject, I'll note again that the Gustave Doré engraving used here is from the Purgatorio section of The Divine Comedy, not Paradise Lost as some people continue to claim. Milton's Lucifer had wings of his own, as well as god-like powers, he didn't need to be ferried around by a giant bird.
This copy of Griffin's poster is from issue 7 of the Oracle, or the San Francisco Oracle as it was later titled and known outside the city, an underground newspaper, and one of the best where graphics are concerned.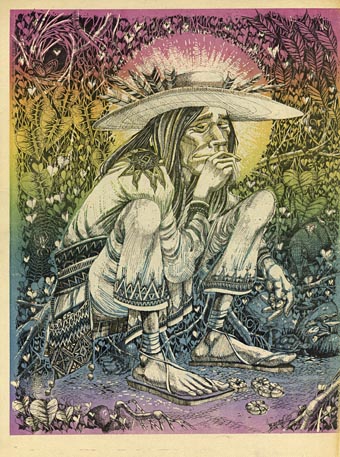 Underground papers and magazines of the late 1960s often followed the form of other amateur or semi-professional publications, with attractive cover art wrapped around more prosaic interiors. The Oracle ran for 12 issues, from 1966 to 1968, and in its later issues gave as much attention to the appearance of its inner pages as its covers, assisted by artists like Griffin and Bruce Conner. Being based in the city that gave the world so many exceptional concert posters was an obvious advantage.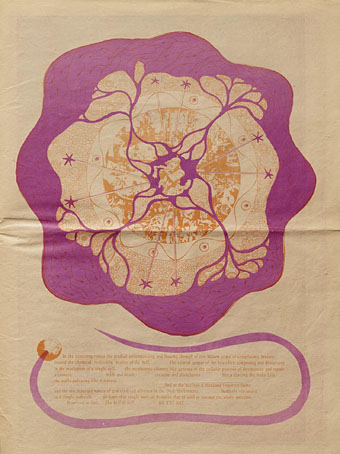 I was hoping the Internet Archive might have a complete run of the Oracle but only four of the highly-decorated issues are currently available. There's no Wilfried Sätty artwork in evidence either, although I'm not sure he ever worked for the undergrounds despite there being many titles to choose from in the Bay area. Of note in one of the later issues is a full-page announcement for the forthcoming march on the Pentagon, an anti-war protest that took place in October 1967. Kenneth Anger attended the event although the exact nature of his involvement, like so many other Anger stories, varies according to the reporter.
• San Francisco Oracle – Vol 1, No 7
• San Francisco Oracle – Vol 1, No 9
• San Francisco Oracle – Vol 1, No 10
• San Francisco Oracle – Vol 1, No 12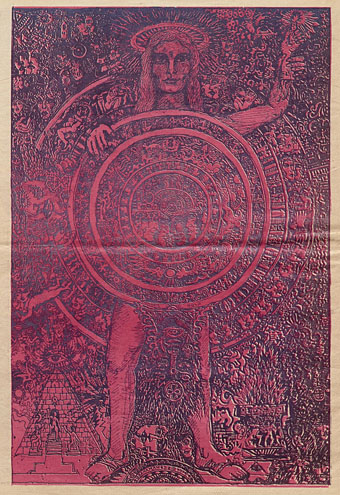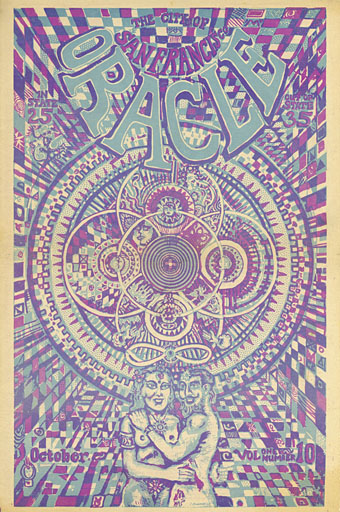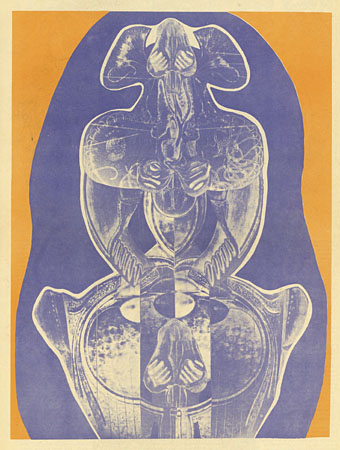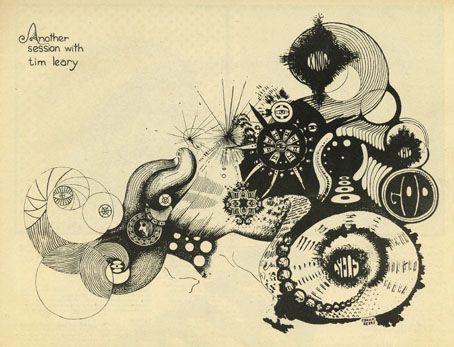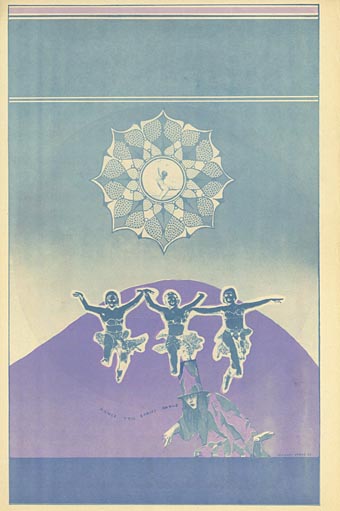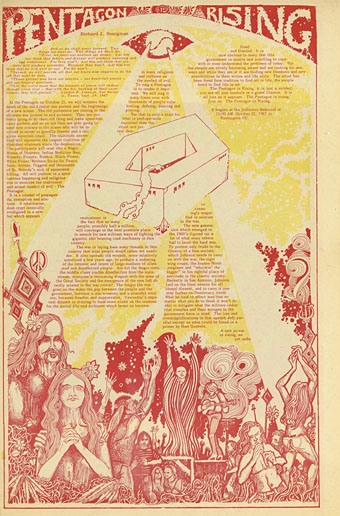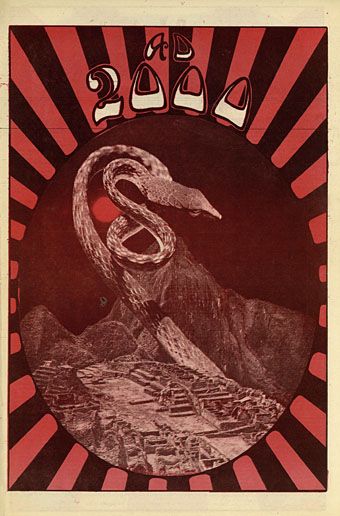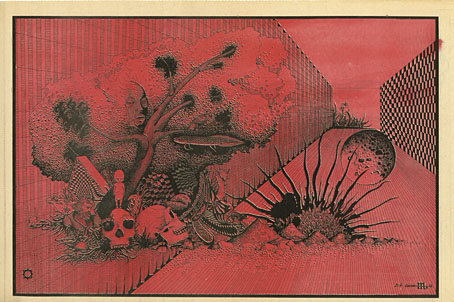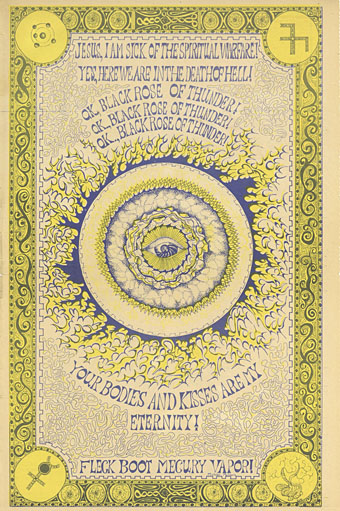 Previously on { feuilleton }
• Gandalf's Garden magazine
• Oz magazine online
• Lucifer Rising posters