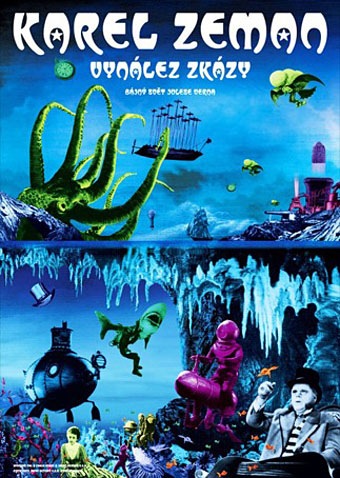 Invention for Destruction (1958).
In addition to Jean Kerchbron's Golem my weekend viewing involved a fresh immersion in the semi-animated fantasies of Karel Zeman, one of which, Invention for Destruction, I'd not seen for many years. It hadn't occurred to me before how closely Zeman's technique on these films matches some of my own recent illustration when it applies original drawn elements to settings constructed from old engravings. For Zeman, combining actors with animated models and pictorial backgrounds was an economical way of bringing to life the worlds of Jules Verne, Rudolf Erich Raspe and others while retaining the feel of the original book illustrations. These films are also closer to the Max Ernst school of engraved collage than they may at first seem. The mansion at the beginning of Invention for Destruction could easily have been an illustration of a single building but Zeman offers a hybrid construction with unrealistically conflicting perspectives; later on we see a desert cavalry of camels on roller skates. It's no surprise that Jan Svankmajer admires Zeman's films. And having recently watched all the Svankmajers it's good to know there are several Zeman features still to see.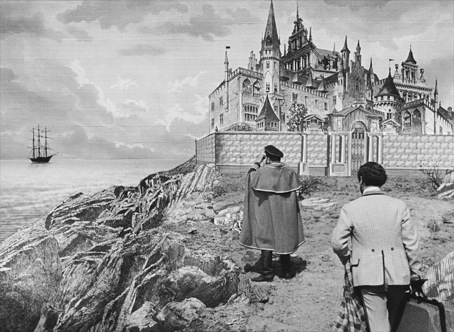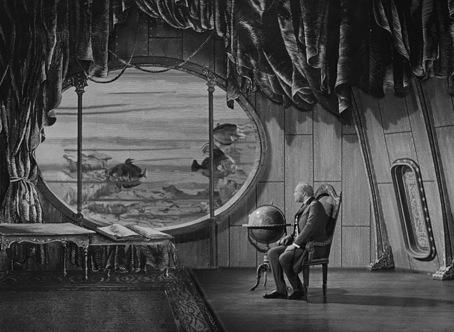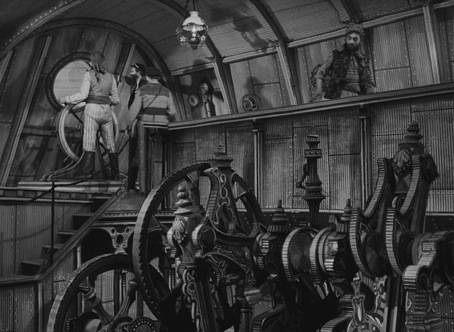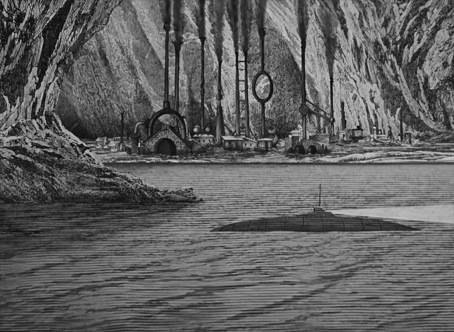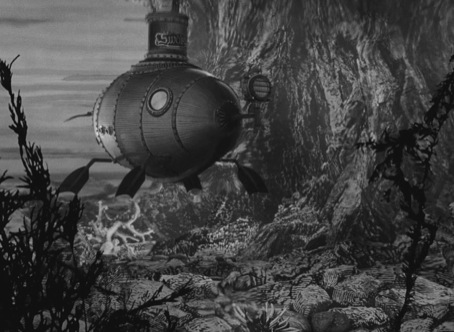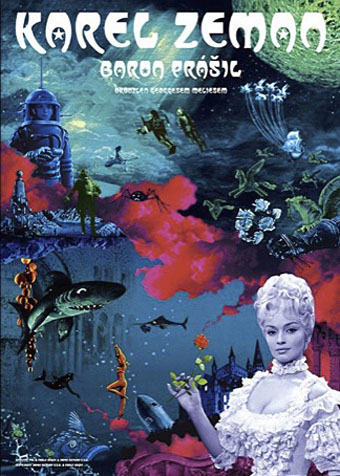 The Fabulous Baron Munchausen (1961).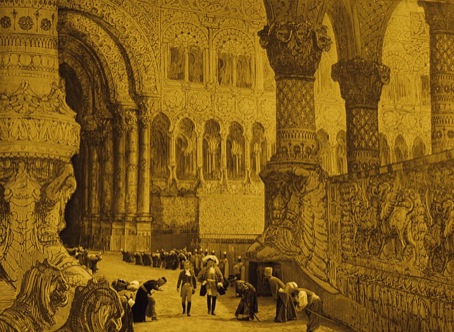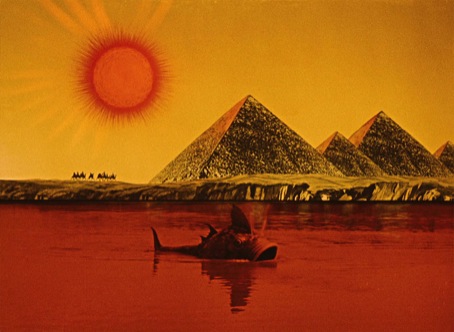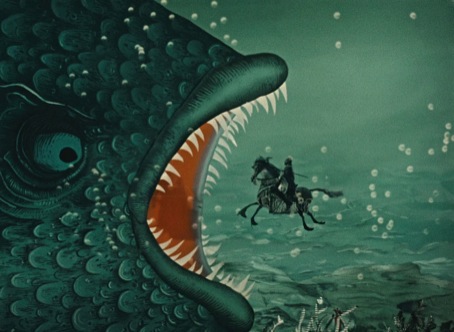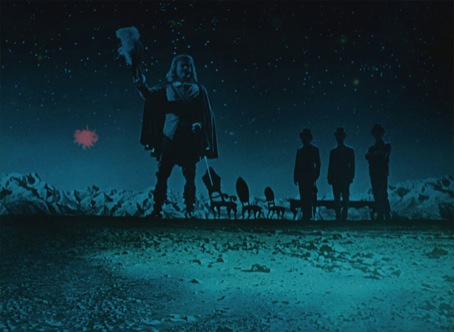 Previously on { feuilleton }
• Karel Zeman