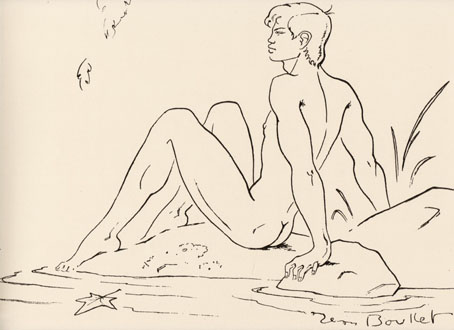 From Antinous (1954).
A few drawings and paintings by Jean Boullet, a prolific French illustrator who was also a writer—passionate about "sexology, conjuring, magic, demonology, and mythology", says Wikipédia—and a film critic. His illustrations range from books by Raymond Radiguet, Boris Vian and Edgar Allan Poe to unabashed homoerotic collections of his own, one of which, Tapis volant (1945), has an introduction by Jean Cocteau. Boullet's figures are very Cocteau-like, especially those depicting the sailors which Cocteau also liked to draw and fantasise about. The Au Bonheur du Jour gallery has many pages of Boullet's drawings and publications, while Bibliothèque Gay has several posts showing complete sets of drawings from some of his books. Many of the artist's drawings circulating without credit on the web seem to originate there. Don't miss Metamorphoses (1950).
• See also: The Male Universe of Subversive Genius Jean Boullet by Julien Beyle.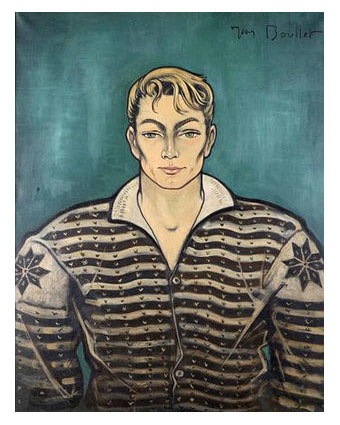 Portrait of Jean Marais.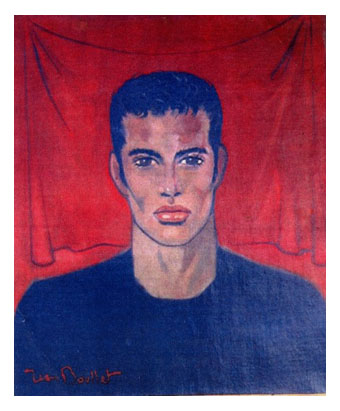 Portrait of Kenneth Anger.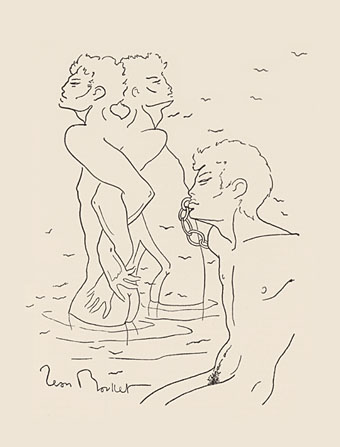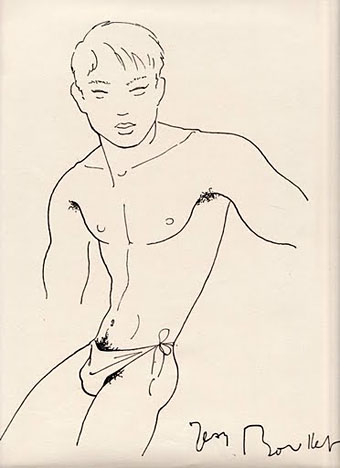 From Les Beaux Gars (1951).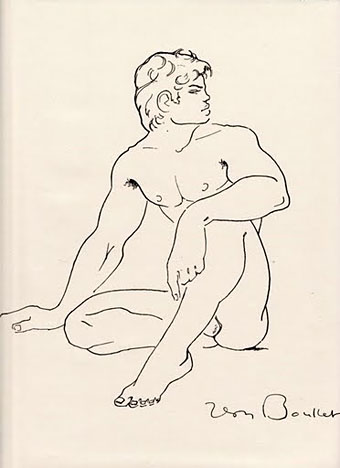 From Les Beaux Gars (1951).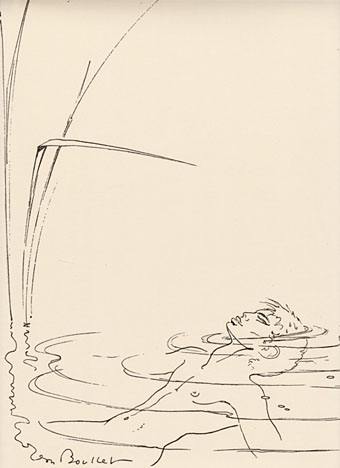 From Antinous (1954).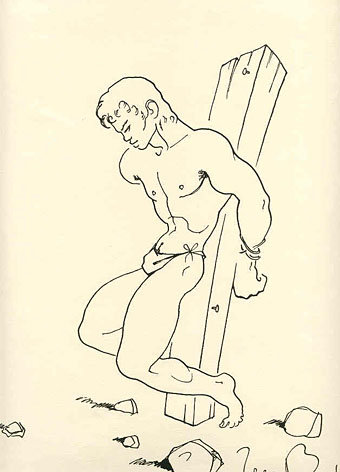 From Les Beaux Gars (1951).
Elsewhere on { feuilleton }
• The gay artists archive