Scriabin: Symphony no 3; Arensky: Silhouettes (1992) by Neeme Järvi.
The Delville painting from yesterday's post seems popular with classical recordings, this is only one example of its use, chosen here because some of the music is Scriabin for whom Delville created a sheet music illustration in 1912. Delville's other work is understandably popular in the metal world among whose adherents there's now a kind of tradition for using interesting paintings as album art. Examples of some of these follow.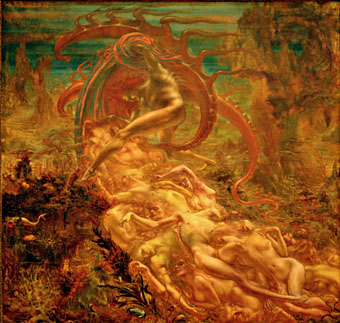 The Treasures of Satan (1895).
Morbid Angel beat everyone to Delville's masterwork. I wrote something about using the same painting on a book cover design here.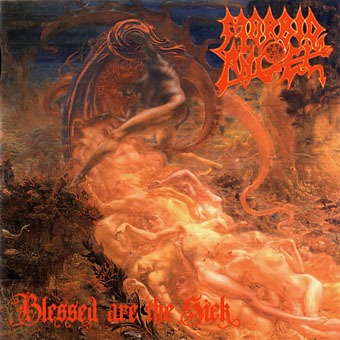 Blessed Are The Sick (1991) by Morbid Angel.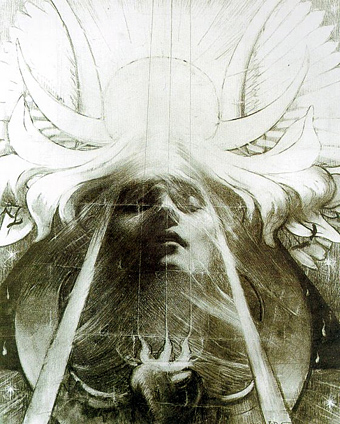 Parsifal (1890).
Another very popular Delville image, that face was used by Stanley Mouse in a poster design in 1991, and even crept into my adaptation of The Call of Cthulhu.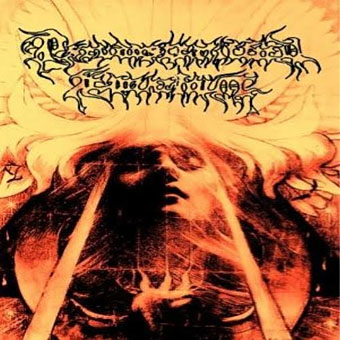 Into The Flames (2004) by Pseudostratified Epithelium.
Pseudostratified Epithelium are a death metal band from Costa Rica. A shame they stretched Delville's drawing; The Everdawn make a better fist of it.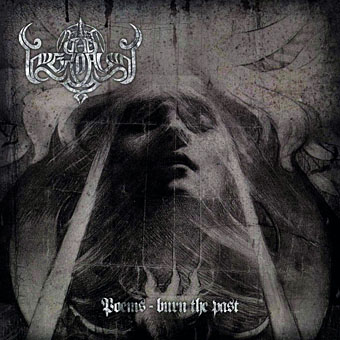 Poems – Burn The Past (2012) by The Everdawn.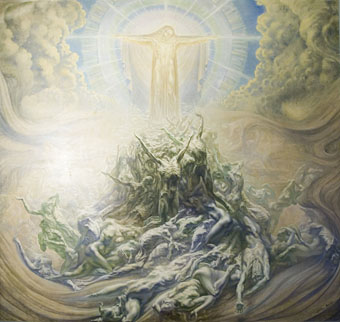 L'Homme-Dieu (1900).
Another popular one for metal bands despite being a piece of Christian mysticism. Everyone gets around that by cropping or otherwise obscuring the Christ figure.
The Disembodied – In Spiritual Spheres (2011) by Near Death Condition.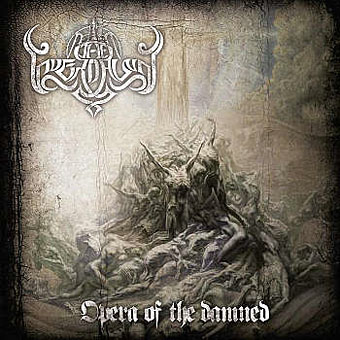 Opera Of The Damned (2012) by The Everdawn.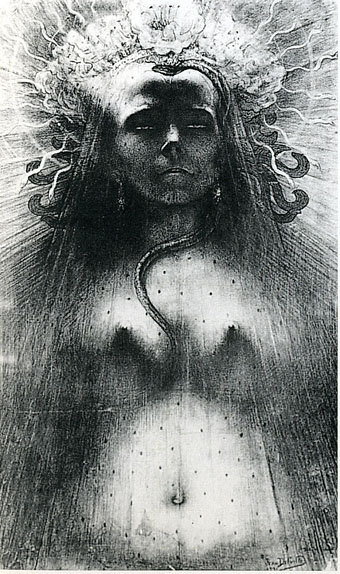 The Idol of Perversity (1891).
One of my favourite Delville drawings which these days always makes me think of Björk; I can't decide whether she'd be flattered by the comparison. This is also a kind of sinister opposite of the Parsifal drawing. Lisa Hammer's album is classed by Discogs as "Tribal, Drone, Medieval, Ambient, Romantic", and includes a setting of The Valley of Unrest by Edgar Allan Poe.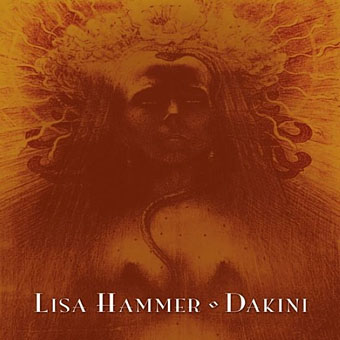 Dakini (2009) by Lisa Hammer.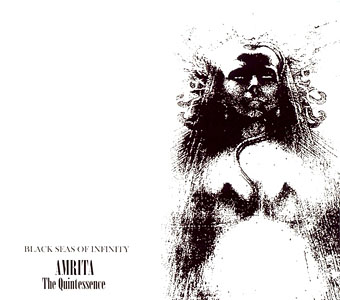 above and below: Amrita – The Quintessence (2007) by Black Seas Of Infinity.
Elsewhere on { feuilleton }
• The album covers archive
Previously on { feuilleton }
• L'amour des âmes
• Philippe Jullian, connoisseur of the exotic
• Delville, Scriabin and Prometheus
• The faces of Parsifal
• Masonic fonts and the designer's dark materials
• Angels 4: Fallen angels