Picador, 1982.
Being an occasional cover designer I naturally have a more than passing interest in how the books of favourite writers are packaged. I've mentioned a couple of times how much I liked the covers that Thomi Wroblewski produced in the 1980s for UK editions published by Picador and John Calder. Wroblewski is a designer who also creates his own artwork using a variety of media, with some form of collage being a common technique. Burroughs has had a number of decent designs over the years but Wroblewski is one of the few people loosed on his books who seemed to fully appreciate the tenor of the writing, and was able to convey something essential without ever being too abstract or too illustrative. I'd have been happy to see him design a complete range of the titles.
Picador, 1982.
Most of the covers here have been swiped from the excellent Burroughs page at Beat Book Covers where you can judge Wroblewski's work against other editions. An exception below is the art for an unknown edition of The Wild Boys, a picture described as being from 1988 so it may have been on a Picador cover I've never seen. The only cover at Beat Book Covers using that art is a later Russian edition. If anyone can say when and where Wroblewski's picture was first used, please leave a comment.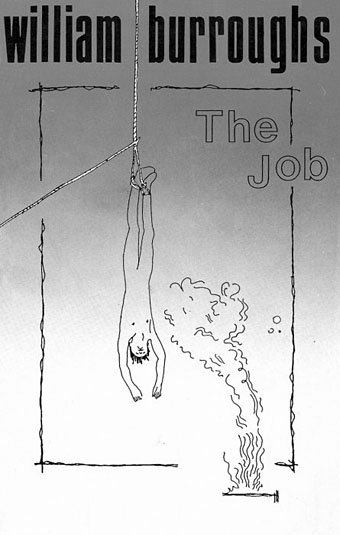 Calder, 1984.
Also below is an album cover from Wroblewski's parallel career as a music designer. Minutes was an audio magazine released in 1987 on the LTM label, and is included here since two of the tracks were Burroughs readings. The album has never been reissued but a copy from the vinyl can be downloaded here. Worthwhile mainly for WSB and Winston Tong of Tuxedomoon.
For more about the elusive Thomi Wroblewski, Momus wrote something about him a couple of years ago. There'll be more about The Wild Boys, and Winston Tong, tomorrow.
Calder, 1985.
Calder, 1985.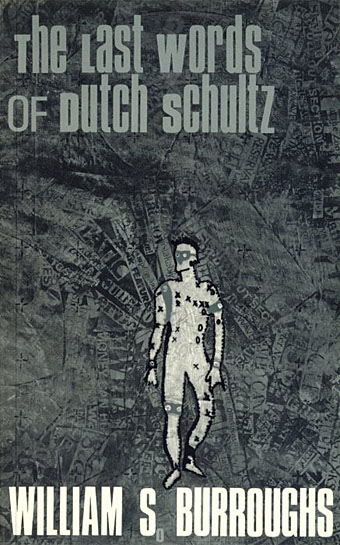 Calder, 1986.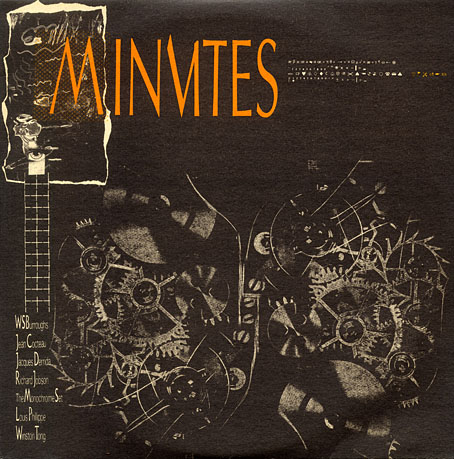 Minutes, 1987.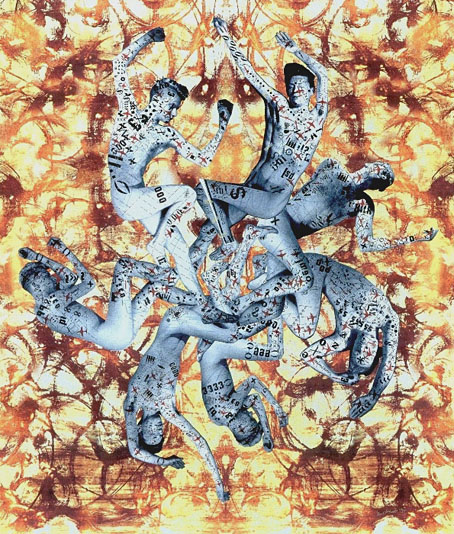 Art for The Wild Boys, 1988.
Picador, 1989.
Elsewhere on { feuilleton }
• The book covers archive
Previously on { feuilleton }
• Mugwump jism
• Brion Gysin's walk, 1966
• Burroughs in Paris
• William Burroughs interviews
• Soft machines
• Burroughs: The Movie
• William S Burroughs: A Man Within
• The Final Academy
• William Burroughs book covers
• Towers Open Fire