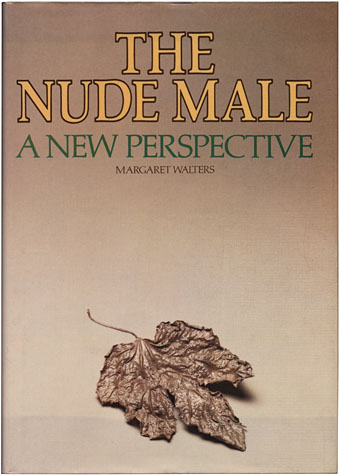 The latest used book purchase was this volume from 1978 and just the kind of unusual art book I enjoy finding. The witty cover design is by Patricia Pillay. Inside, Margaret Walters argues the necessity of her study by pointing out how little the male nude has been seriously studied in 20th century art history despite the form being a far more varied one than the female equivalent. The book is illustrated throughout (no colour plates, unfortunately) and looks like being a fascinating read, "fascinating" being an apt word as Walters notes in her introduction:
For the Romans Fascinus, the god of luck, was a personified phallus. (The modern word "fascinate" derives from the Latin word meaning enchant or charm; that magic power of warding off evil and attracting good fortune from the gods was the phallus.) In ancient Egypt, in classical Greece, all through the Roman world, phallic objects and figures abound. The phallus is carved in monumental stone, painted on domestic objects, worn as a charm (called fascinum) round the neck; herms, stone pillars with human heads and genitals, stood guarding crossroads and doorways.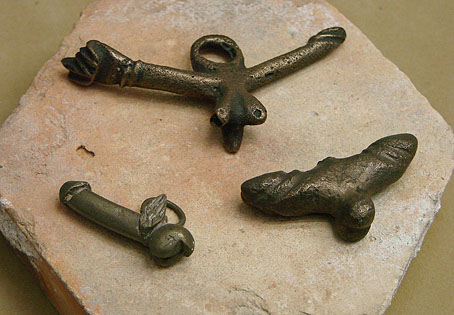 Roman phallic amulets in the Musée Saint-Remi.
Previously on { feuilleton }
• The Triumph of the Phallus
• Le Phallus phénoménal
• Phallic bibelots
• Phallic worship
• The art of ejaculation