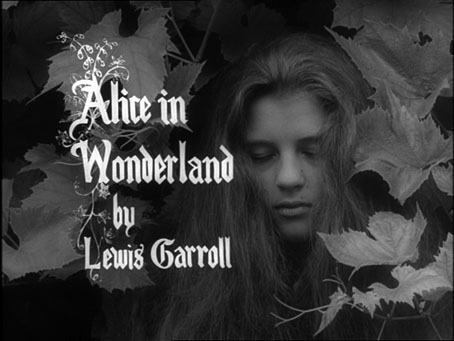 I said, "Girl, you drank a lot of Drink Me,
But you ain't in a Wonderland
You know I might-a be there to greet you, child,
When your trippin' ship touches sand."

Donovan, The Trip (1966)
Most of the key texts of the psychedelic period tend to be either non-fiction—Aldous Huxley's Doors of Perception, Timothy Leary's The Psychedelic Experience—or spiritual works such as The Tibetan Book of the Dead, the volume upon which Leary's book is based and which subsequently provided John Lennon with lines for Tomorrow Never Knows. The key fictional work of the era has to be Lewis Carroll's Alice in Wonderland, a fact that would no doubt have surprised the book's legions of enthusiastic Victorian readers, never mind its author. Grace Slick created the definitive Alice song with White Rabbit in 1965, written while she was with the Great Society but only recorded properly in 1967 after she'd joined Jefferson Airplane. But Alice's adventures run a rich seam of Victorian whimsy through the music of 1966 to '69, especially among the British bands whose lyrics tend to be far more childish and frivolous than their American counterparts. Donovan probably got there first among the Brits with The Trip on his Sunshine Superman album. Among the profusion of later references can be found one-off singles such as Alice in Wonderland (1967) by the Dave Heenan Set (who recorded songs for the Barbarella soundtrack as The Glitterhouse) and Jabberwock/Which Dreamed It? (1968) by Boeing Duveen & The Beautiful Soup, a band whose songwriter is better known today as Hank Wangford.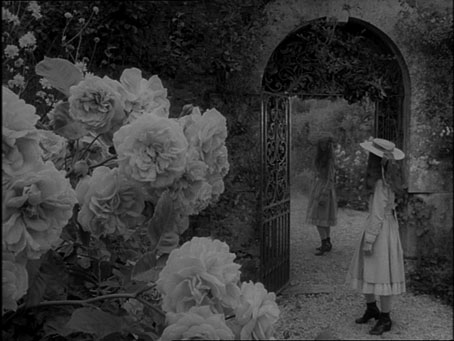 Which florid preamble brings us to this television film version of the first Alice book by writer/director/doctor Jonathan Miller, first broadcast by the BBC as part of the Wednesday Play strand in December 1966. This was one of Miller's earliest outings as a film director, and his earlier role in the Beyond the Fringe team (with Alan Bennett, Peter Cook and Dudley Moore) helps explain its extraordinary cast of acting and comedy talent, all of whom portray Carroll's characters without masks or any kind of animal impersonation: Wilfred Bramble is a rather camp White Rabbit, Finlay Currie plays the Dodo, Michael Redgrave is the Caterpillar, Leo McKern drags up as the ugly Duchess and John Gielgud is the Mock Turtle. Alan Bennett and Peter Cook appear as the Mouse and Mad Hatter respectively which always makes me wonder why Dudley Moore is missing. The most surprising cast member is Peter Sellers as the King of Hearts, Sellers being an international film star by this point and about to appear in a string of Hollywood-goes-psych films with the sprawling Casino Royale, I Love You, Alice B. Toklas! and The Magic Christian. In this respect Miller's Alice acts as a precursor to the burgeoning excesses of the decade, just as Tomorrow Never Knows and Donovan's Sunshine Superman album (both made the same year as Miller's film) stand as signposts for the music of the next two years. Miller was certainly paying attention to cultural developments outside the BBC, most strikingly with the musical score which erupts into sitar and tabla at the first appearance of the White Rabbit. The music was specially composed by Ravi Shankar and this alone indelibly links the film to its period. The moody black and white photography was by Dick Bush who also photographed Miller's stunning BBC adaptation of MR James' ghost story Whistle and I'll Come to You two years later.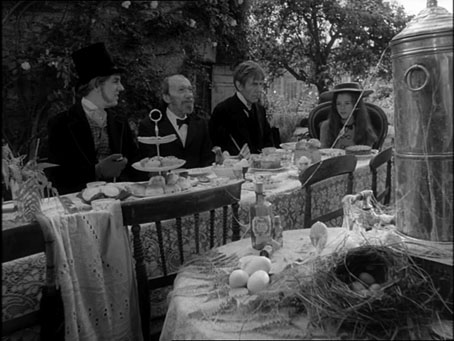 The only flaw for me in an otherwise excellent production is the rather wooden performance of Anne-Marie Mallik as Alice who not only seems too old for the role (about 14 or so) but, in her one and only performance, can't possibly compete against such a heavyweight cast. Grumbles aside I love the reimagining of Wonderland as a rambling, semi-deserted mansion and grounds. Given Miller's medical background and the lack of animal characteristics, one can interpret Alice's experience as being a journey through a Victorian madhouse. "We're all mad here. I'm mad. You're mad," as the Cheshire Cat says in the book. Close viewing reveals some additional surprises with an uncredited Eric Idle in a couple of scenes and also minuscule Angelo Muscat whose most famous role was the silent butler in The Prisoner TV series. Leo McKern played No. 2 in several episodes of The Prisoner so when we see them here exiting hand-in-hand it's as though they're both leaving to search for Patrick McGoohan.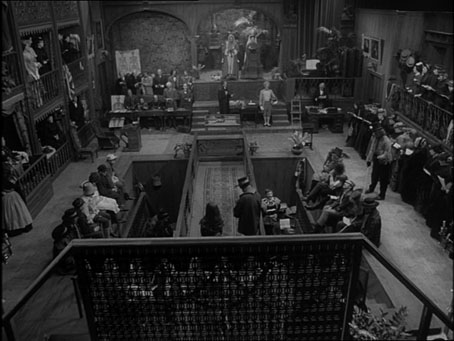 I don't much like the Disney version of Alice in Wonderland, and don't recall having seen the popular 1973 version starring Fiona Fullerton. Film and TV adaptations of Alice are legion, of course, as are illustrated versions; Tim Burton has his own adaptation due next year. That seems promising but for now I'll stick with Miller's film and what I imagine is still the strangest version of them all, Jan Svankmajer's semi-animated Alice from 1988.
Both Miller's BBC films are available on DVD.
Previously on { feuilleton }
• Patrick McGoohan and The Prisoner
• Jan Svankmajer: The Complete Short Films
• The L.S. Bumble Bee
• The Illustrators of Alice