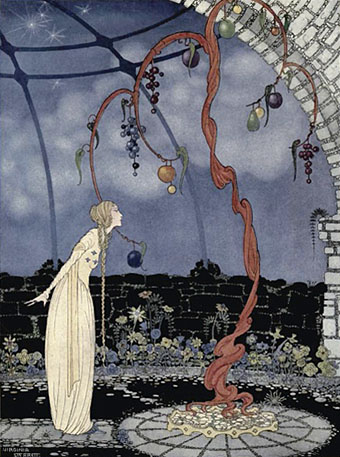 "Rosalie saw before her eyes a tree of marvellous beauty" from Old French Fairy Tales.
Continuing the series of occasional posts mining the scanned library books at the Internet Archive, these illustrations are from a 1920 edition of Old French Fairy Tales by Comtesse Sophie de Ségur and a 1921 volume of Tanglewood Tales by Nathaniel Hawthorne. Virginia Frances Sterrett, like Beardsley and Harry Clarke, was another artist whose life was cut short by tuberculosis. She was a remarkably accomplished 19-year-old when she illustrated the Sophie de Ségur book. Her incredible illustrations for The Arabian Nights (1928) can be seen here.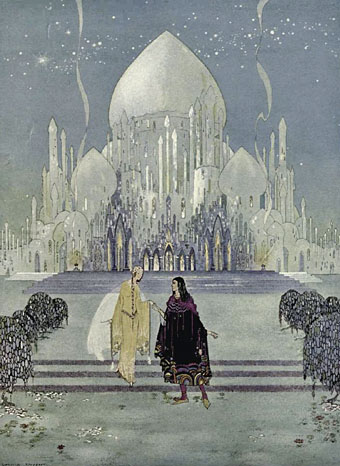 "They walked side by side during the rest of the evening" from Old French Fairy Tales.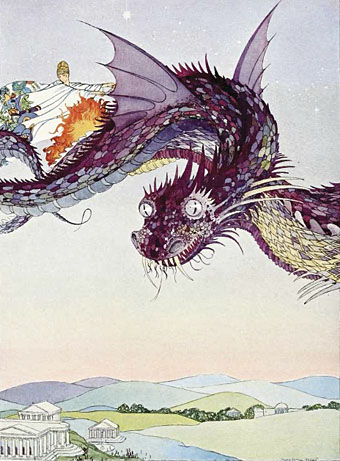 "She whipped up the snakes and ascended high over the city" from Tanglewood Tales.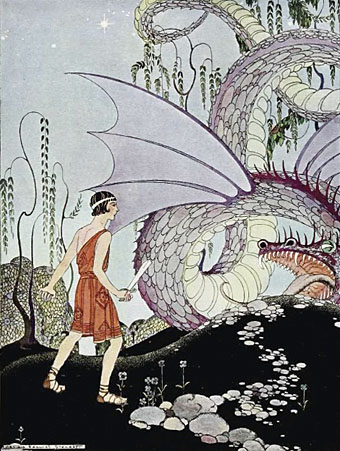 "This pitiless reptile had killed his poor companions" from Tanglewood Tales.
Elsewhere on { feuilleton }
• The illustrators archive